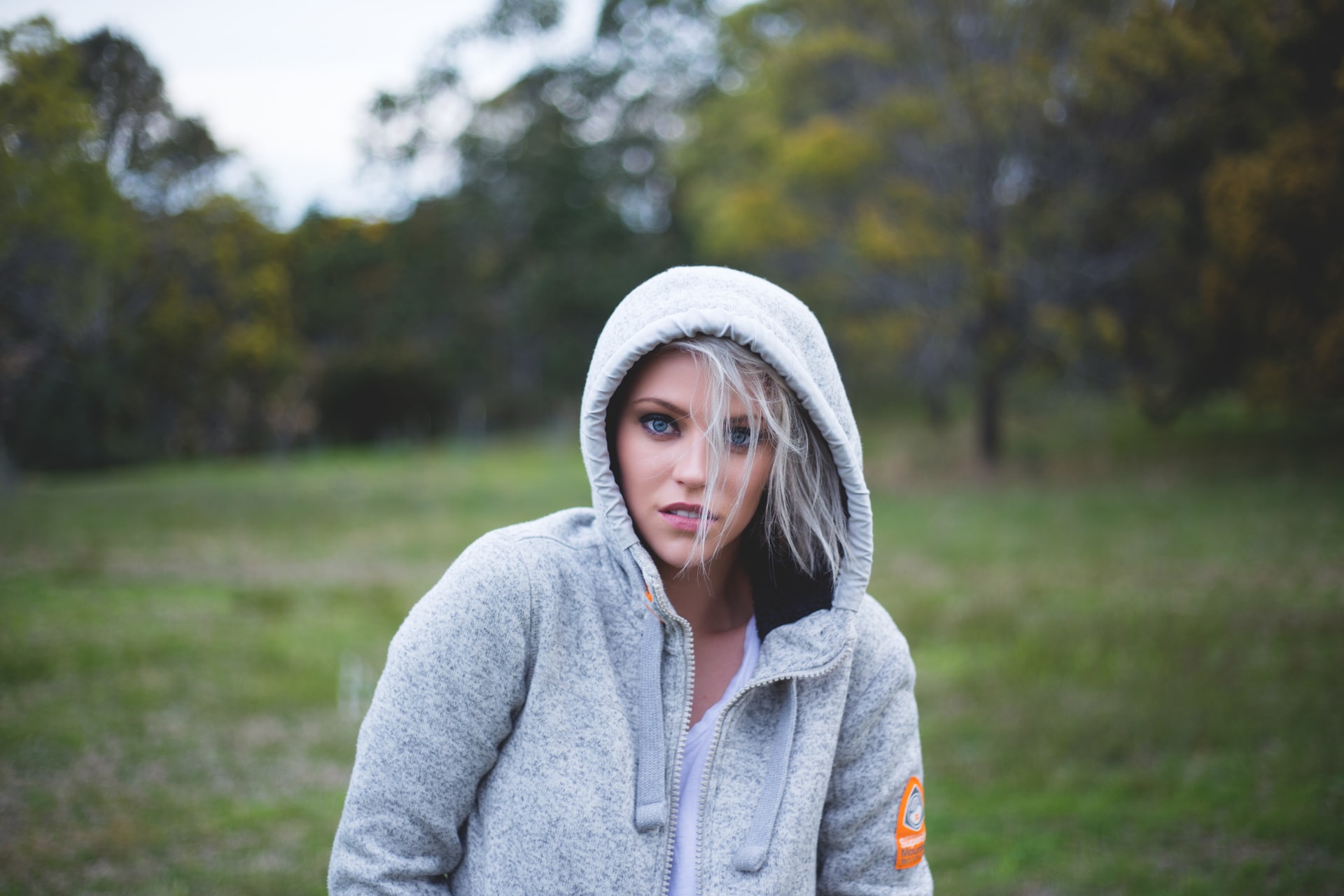 5 Style Tips to Rock the Classic Grey Hoodie
There are some garments that have made their way into just about everyone's closet. Things like t-shirts, jeans, and – of course – hoodies can be found in most of our closets and drawers. We wear them constantly, but we may not always know how to ensure that we look our best while wearing them.
Take the classic grey hoodie, for example. It's one of those items that nearly everyone owns, but it isn't something that is often thought of as particularly stylish or trendy. Sure, it is comfortable when thrown on over a t-shirt to go run errands or to hang out at home, but it probably isn't the first garment that comes to mind when you are trying to look your absolute best.
The humble grey hoodie is having a huge moment right now, though. While it may seem too simple and plain to have a huge impact on your look, its simplicity is part of what makes it so great. Keep reading to discover a few style tips on how to rock the classic grey hoodie!
Pair It with Leggings and Boots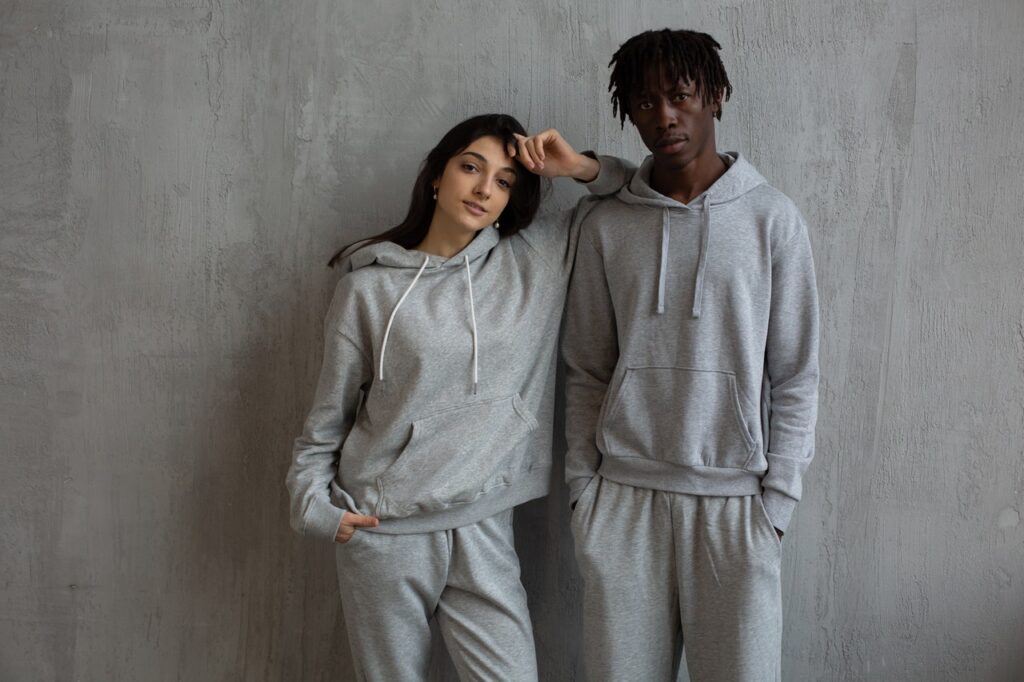 Let's start with a simple look that just about any woman can pull off. You probably already have all of the pieces you need to create this outfit. Start with a pullover hoodie. Tunic styles work best for this outfit, but any pullover is fine. It should extend to the bottom of your hips. Next, throw on your favorite pair of black leggings. Complete your look with a pair of leather ankle boots. The finished outfit is comfortable, chic, and works well on just about any body type.
You can take this particular look to the next level by adding the right accessories. Consider wearing a chunky belt over your hoodie and around your midsection if you are wearing a loose hoodie without a front pocket. You can also switch out the ankle boots for a knee- or thigh-high style. Add a sweater-length necklace to elevate your look from casual to one that's appropriate for date night or an evening on the town with the girls.
Layer Under a Bomber Jacket
When you think about wearing a hooded sweatshirt, you probably assume that you will be wearing it as an outer layer. Paired with a bomber jacket, however, a simple grey hoodie makes a great layering piece.
Try wearing a somewhat-fitted grey hoodie underneath a black bomber jacket. Leather (or faux leather) is a great choice, but any material will work. To create a laid-back "boyfriend" style, pair this look with your favorite distressed jeans and sneakers. If you want to glam things up a bit for a more feminine look, add a pair of big hoops or chandelier earrings.
Wear Over a T-Shirt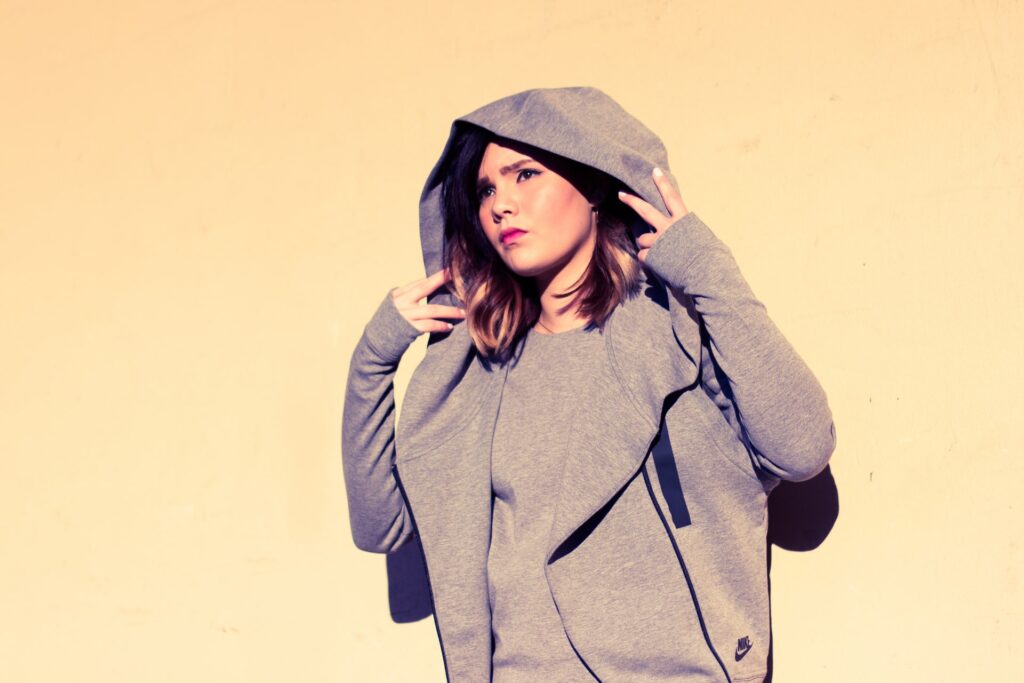 While pullover hoodies look amazing under jackets, zip-up styles are perfect when worn over a t-shirt. And since wholesale hoodies are so affordable, you can easily purchase different styles for different types of looks at The Adair Group!
For the most impact, try wearing an unzipped zip-up grey hoodie over a black t-shirt. You can also try experimenting with tees in different colors to come up with your own signature look. Wear your t-shirt untucked for a totally casual vibe, or tuck it in if you are trying to put together a look that's a bit more "dressed up."
Make It Work-Friendly
While hooded sweatshirts are most commonly associated with casual wear, they can also be dressed up and worn in many workplaces. If you need to abide by a business casual dress code but want to add some extra comfort and warmth to your outfit, try pairing a well-fitting grey hoodie with a button-up shirt and dress pants or khakis. For footwear, choose loafers or dress shoes.
If you plan on wearing a grey hoodie to work, it needs to be one that is in good condition. The one that has been hanging in your closet for years probably isn't your best bet. Be sure to choose one that fits close to your body without being snug and has sleeves that extend to your wrists. Make sure it's free from stains and has a crisp, clean appearance that's appropriate for work. Wearing an old, ratty hoodie to the office is never a smart idea!
Capture the Urban Aesthetic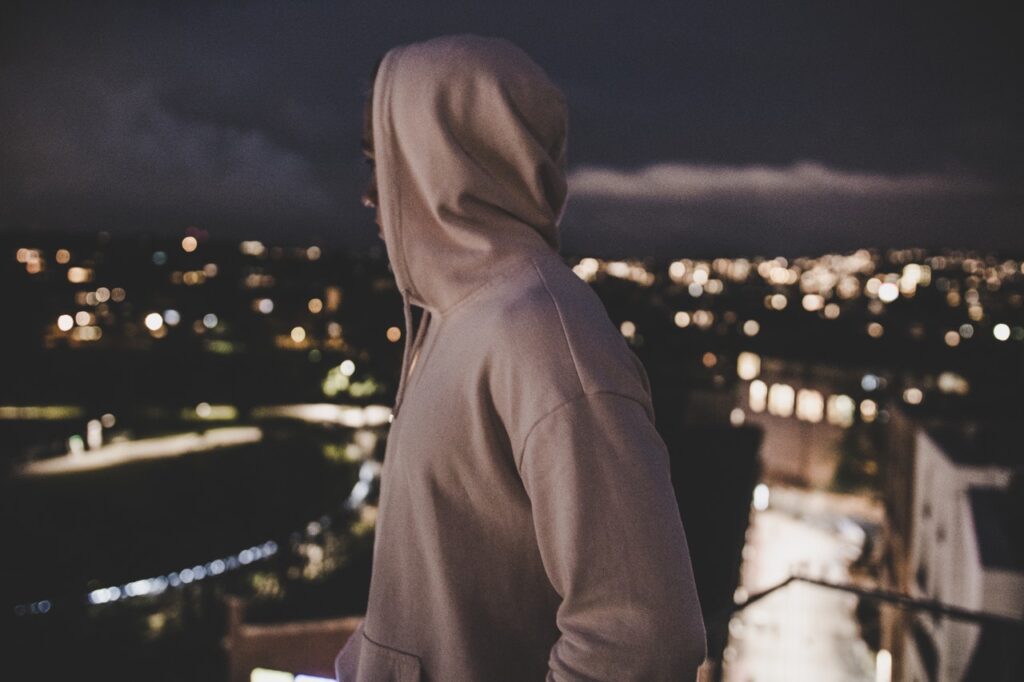 If you love the urban aesthetic, your favorite grey hoodie should be a staple. Pair an oversized pullover hoodie with joggers, work boots, and a casual jacket to create a vibe that's laid back and stylish. The best accessories for this particular look include a bold wristwatch and a classic baseball cap. A bold necklace or large bag would work well with this outfit, too. Urban streetwear is all about combining the perfect amounts of comfort and style. Feel free to experiment to create your new favorite look!
Conclusion
When it comes to styling hoodies, the options are virtually endless. Chances are, you already have plenty of pieces in your wardrobe that you can mix and match to create outfits that are uniquely "you." Once you have figured out your signature style, be sure to care for your garments properly and exercise caution when laundering to keep your sweatshirt soft. After all, one of the best parts about rocking a hoodie is wrapping yourself up in comfort all day!
Until now, you may not have ever thought of your classic grey hoodie as a fashion must-have. Currently, though, this simple wardrobe garment is very much in style, and it's something that is versatile enough to wear just about everywhere. Whether you're lounging around at home, going grocery shopping, or even heading out on a date or to the office, there are all sorts of ways to rock the humble grey hoodie!