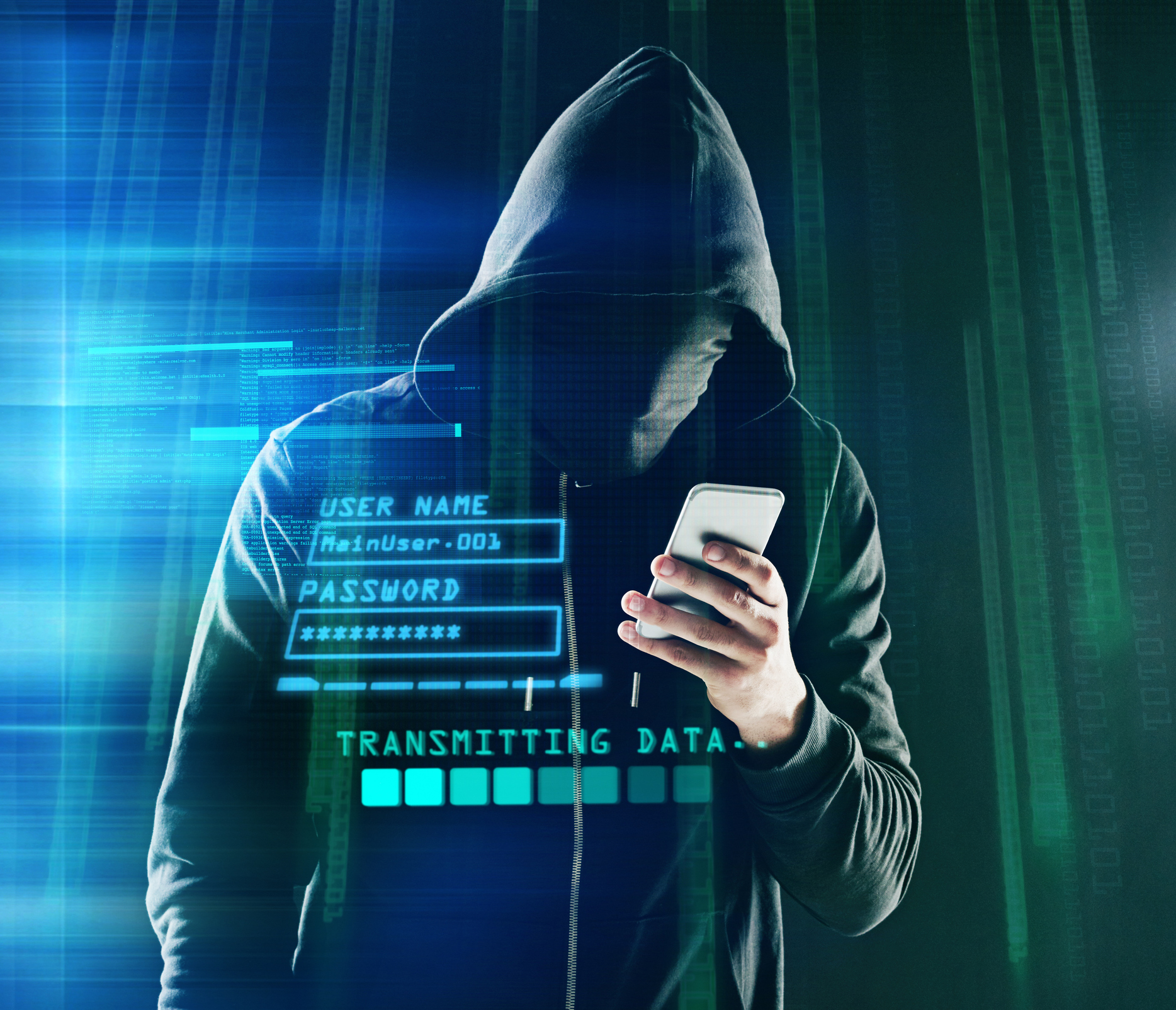 5 Reliable Ways of Hacking Someone's Phone Pictures
Have you ever dreamt of getting into someone's phone and checking all their  images without touching their Phone? Well, it is no more a dream now. Today, you can easily do it by just using a simple method that you will learn in this article.
A lot of people search for different ways to hack someone's smartphone but end up getting scammed instead. This is why we are going to introduce 5 reliable ways of hacking someone's phone pictures without getting caught to you.
These apps just need to get connected to the targeted device and you will get the full access to check their phone pictures easily. So, let's start with the first and the most recommended application of our list.
Spyine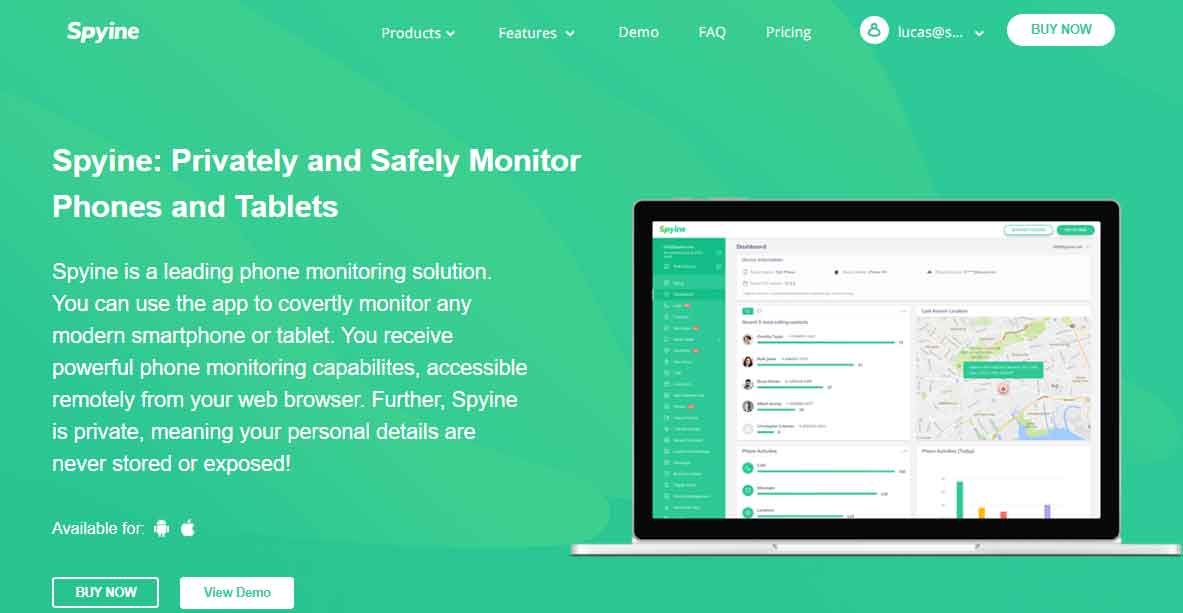 Spyine is an online phone monitoring platform where you can set up an account and spy on anyone you want. It helps more than a million active users to monitor someone without touching their phone.
Spyine is the expert's choice as it provides them with advanced features, data privacy, remote access, etc. Forbes and CNET have recognized this application as one of the best phone monitoring platforms. Click here to see phone pictures hacking full guide and process.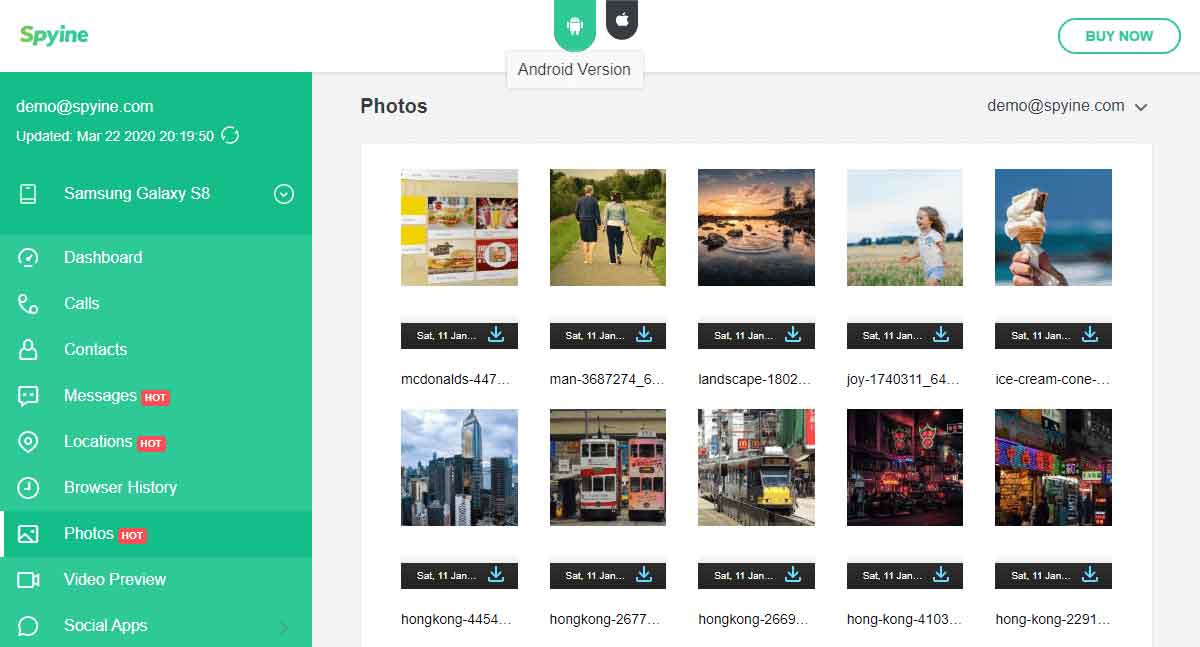 You do not need to worry about hacking any device to get access to its pictures. With Spyine, you just need to create a free account and verify the targeted device with your account. To verify an Android device, you need to secretly install the Spyine application in their device.
While for an iPhone, you just need to verify it by entering the iCloud credentials in your account. After verifying the account, you need to login back to your account and check their pictures with just a single click.
You can check more details about how this works on the Spyine's homepage.
Neatspy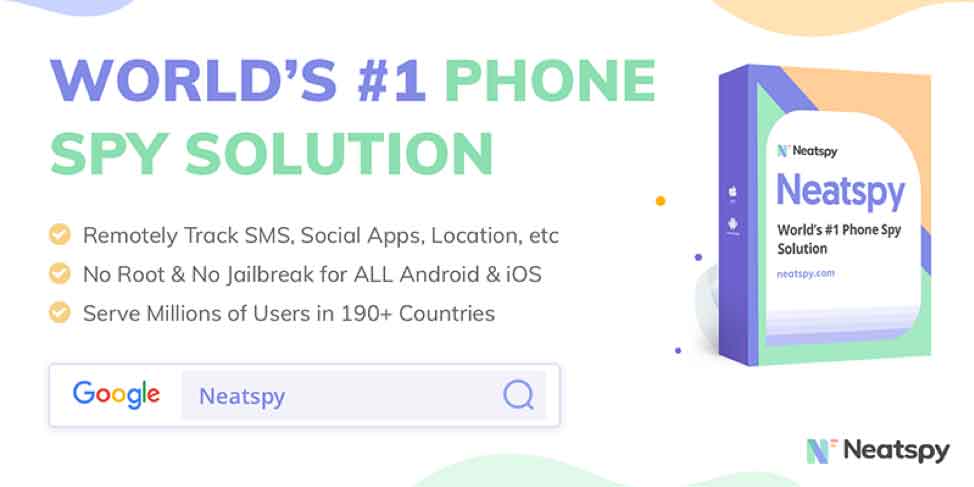 Neatspy is one of the most trending applications in the spying world. This application has introduced some amazing features that left us surprised. It has proved that iPhone hacking can be done without spending a huge amount of money and programming skills.
With Neatspy, anyone can check someone's phone images without letting them know. This application is recommended for those looking for an effective way to get full access to an iPhone. Here are some features of Neatspy:
Photos Hack: This feature is available in your dashboard under the phone hack feature. It allows you to check all the phone pictures remotely. You can also check the source folder of the images with just a single click.
Stealth Mode: This application works in stealth mode that protects your valuable data and privacy from third-party applications. Most softwares stores your data and sells it to third parties. However, you do not need to worry about this problem if you are a Neatspy user.
ClickFree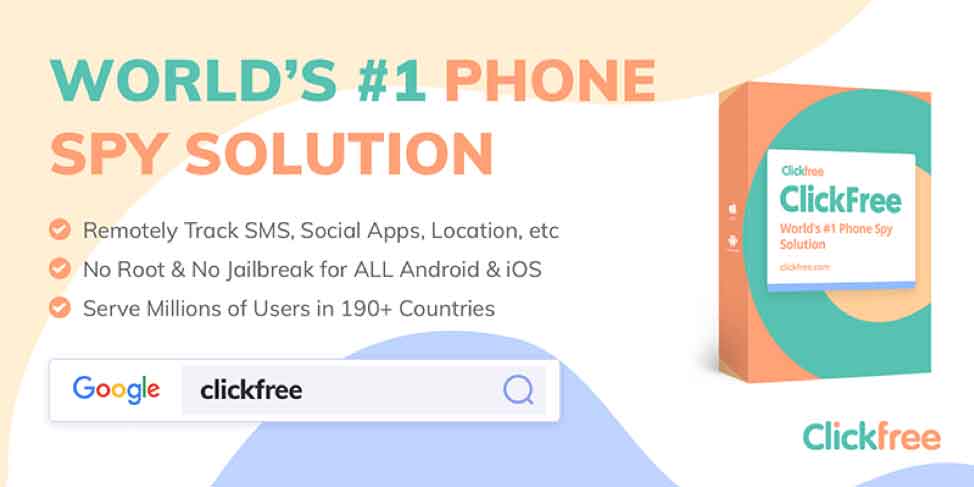 Have you ever thought about the privacy of the retrieved photos from targeted devices? If yes, then ClickFree is the best solution for you. It offers private keys that prevent any third party to check the photos and images.
Although you are spying on your closed ones, still you would want to maintain their privacy from the third person. This genuine application gives you faster and secure access to their device. Some popular features are as following:
Pictures Viewer: Like other applications, ClickFree has its photo hack function that lets you monitor their images remotely.
Faster Sync: Retrieving images from a device takes some time as it is a remote process. Most of the applications take hours to upload their data. However, ClickFree allows you faster access to their device.
Minspy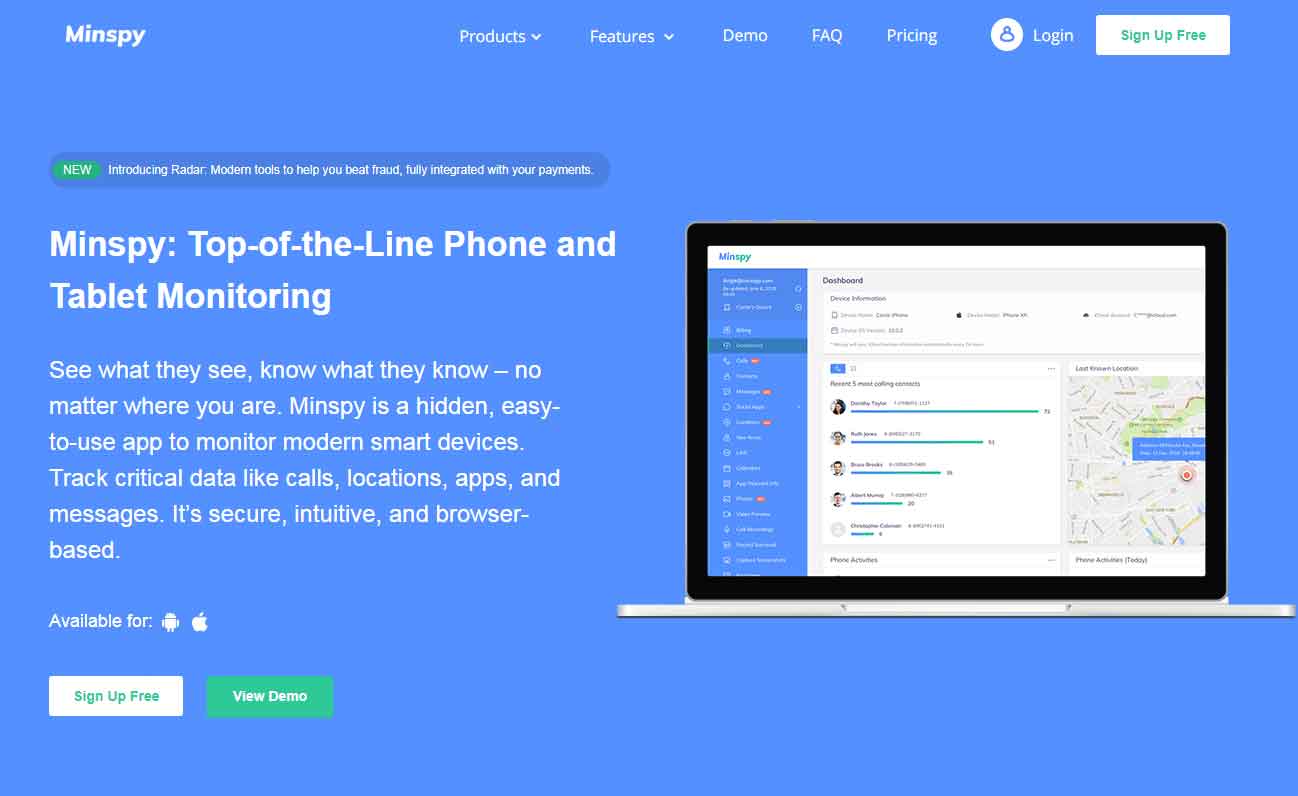 Minspy is one of the most secure applications designed for spying experts. The application is browser-based and does not need an application to monitor someone's photos or activities.
You can trust this application as it is a private application that does not share or use your data such as name, username, email, etc.
They are famous for their customer support that will help you with all your doubts and problems regarding spying. From checking photos to accessing Whatsapp, this application has everything you need. Take a look at some of its great features:
Photo Hacker: It is the dedicated photo hacking feature that allows you to check every application that contains phone images. You can use it to download and preview the existing device gallery images.
Background Check: You can perform a full background check of a person with this feature. It includes all the photos, messages, browsing history, and installed applications. This is an indirect yet effective way to get access to someone's phone pictures.
Spyic
Spyic is a simple yet attractive app that gives you the benefit of accessing someone's photos without even touching their phone. You can always keep track of their activities by using the parental control feature. It was designed for parents to keep track of their children's activities.
Additionally, the premium plan for this application can be used to maintain the privacy of your organization by monitoring your employees. You can check their guide on this process to get a better overview of the application. Check out the following effective features:
Remote Hacking: This is the most important feature for any hacking application. It lets you access any device remotely without being connected to it through any wireless network.
Parental Control: With this feature, you can check all the installed applications of the device. It includes all the photos applications that can give you access to every single photo on their phone.
Wrapping Up
It is hard to get into someone's phone and check their photos. With hacking applications like Spyine, you can easily do it without having to deal with device security. These applications let you spy on any device and provide some features that you can not even think of.
You can choose any one of these 5 reliable ways of hacking someone's phone pictures and start monitoring them. You can check the respective websites of the above applications to know more about their features and privacy policy.