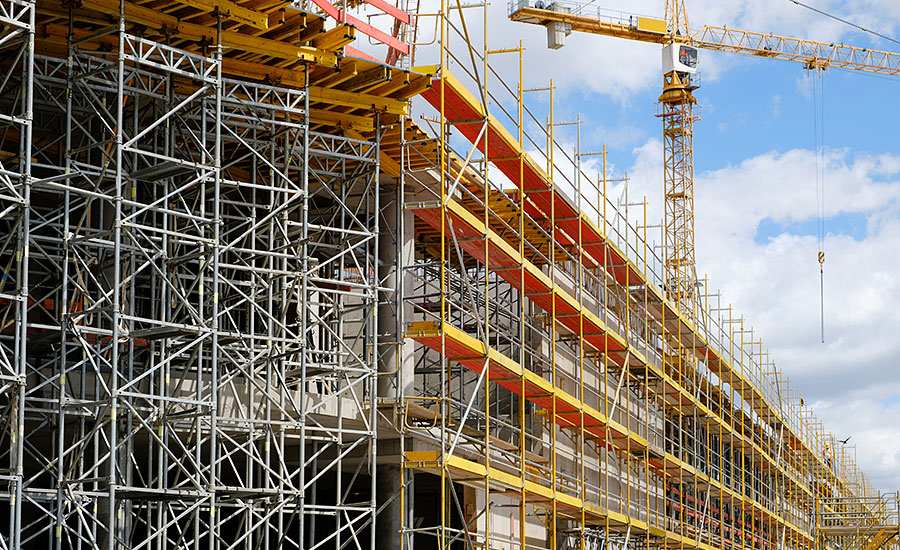 Top 7 Tips For Improving Scaffolding Safety On Construction Sites
If you do any research online, you'll find that fall hazards are one of the leading causes of construction worker injuries and deaths. In fact, it accounts for over half of all fatalities in this profession in a single year, which is why the most important thing is to ensure that the scaffolds are safe.
Whether you're a construction worker or the site's manager, you might be asking what you can do to increase scaffolding safety. Fortunately, the article below can assist anyone who is pondering the same issue. Let's look at what you need to do.
1. Begin With Some Basic Training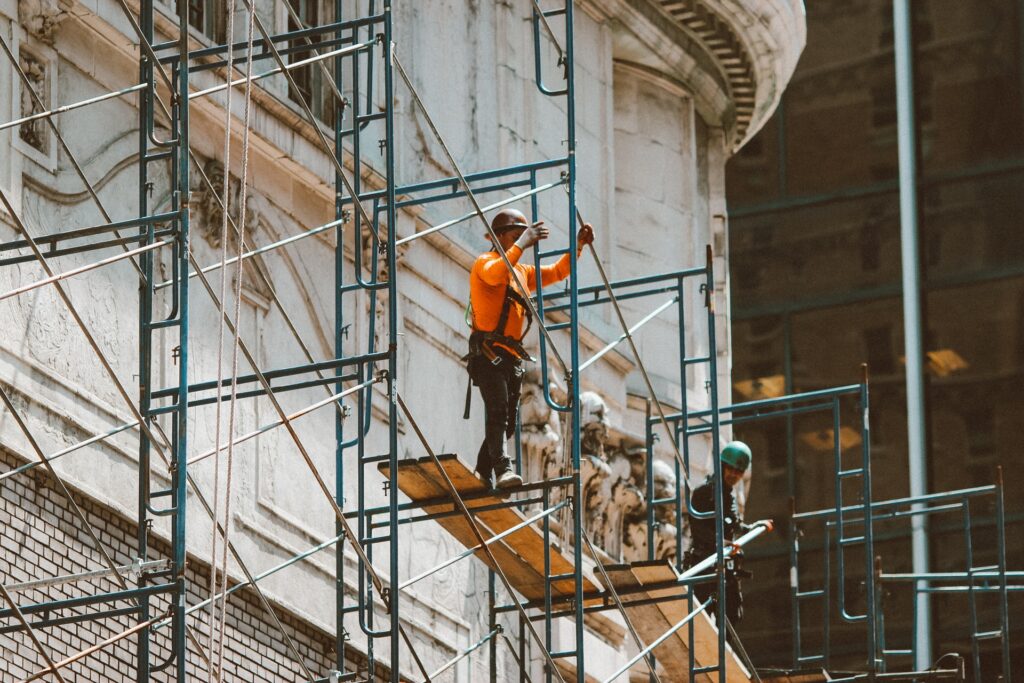 Scaffolds must be properly erected, moved, dismantled, and maintained for safe use, and all personnel performing jobs on the scaffold must understand the required safety protocols. Mandatory training is the best way to fulfill both demands. Competent Person training is the term used to describe the former. A talented individual is responsible for managing and coordinating scaffolding in accordance with safety rules.
Workers who utilize the scaffolding should be trained on how to operate it correctly and how to handle materials and tools while working on it. They should be informed about load ratings and how that could affect their tasks, as well as the necessity for fall protection and other hazards like electrical wires.
Training should be updated when there are significant changes to the scaffold's structure. Do you need an industry-approved scaffold for your next project? Visit here for all your scaffolding needs.
2. Make Certain That Everyone Is Properly Licensed
According to OSHA (Occupational Safety and Health Administration), rogue employers pose a substantial risk when it comes to working on scaffolding. These employees are working even though they are not licensed.
Rather than going through the proper processes to obtain a license, they assemble a pick-up truck, a few laborers, and uninspected construction materials, which endangers not just the employees but also the building's future tenants.
3. Protect The Platform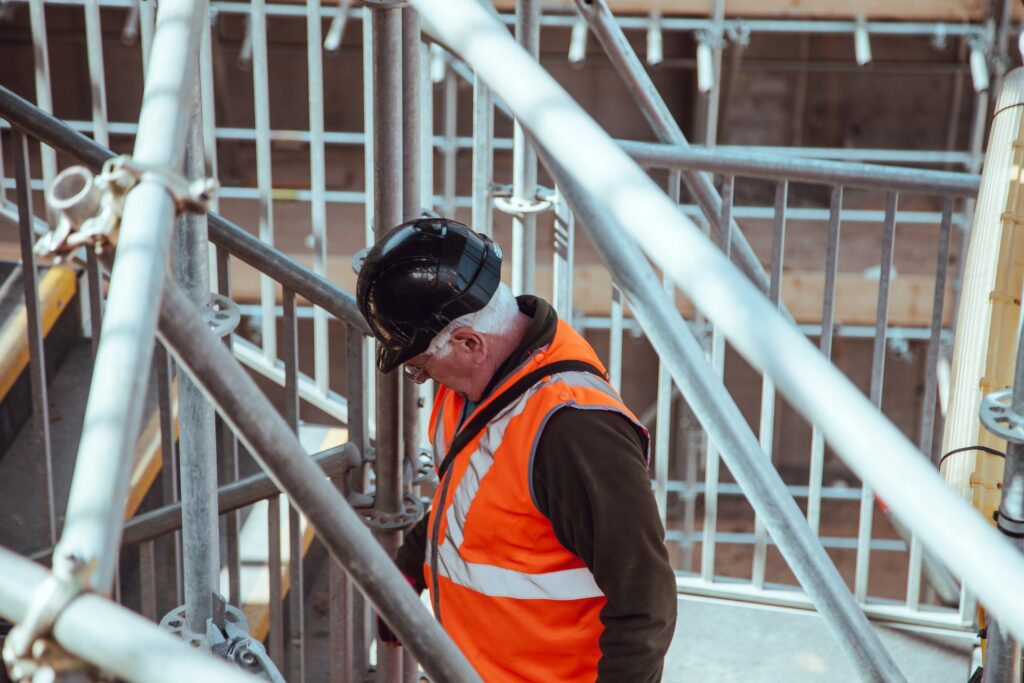 Scaffolding is made to be braced against or completely attached to a structure. Scaffold movement may dislodge at one end if the bracing isn't correctly connected, reducing the scaffold's stability. There are several different types of brace retention or locking mechanisms on scaffolding.  Acrow prop is a good idea for a scaffolding project because it offers stability and support. It will help protect the workers and prevent any accidents. These scaffolding stabilizers are lightweight, making them easy to carry and install on a construction site. If you're unsure about their durability, contact acrow prop hire a rental service provider, and find out more about their products.
These systems must be able to move freely during assembly and dismantling while also being able to fasten or lock the brace in place. It would help if you did not replace the manufacturer's original parts with nails or other improvised substitutes.
4. Use The Guardrails To Your Advantage
A construction business must ensure that any scaffolding above 10 feet high has guardrails on three sides facing away from the building, at the very least.
The side facing the building still poses a threat; therefore, they should be present there as well. Guardrails should not be used as a substitute for proper fall protection equipment, which should be worn at all times when working on the scaffolding.
5. Regular Inspection and Maintenance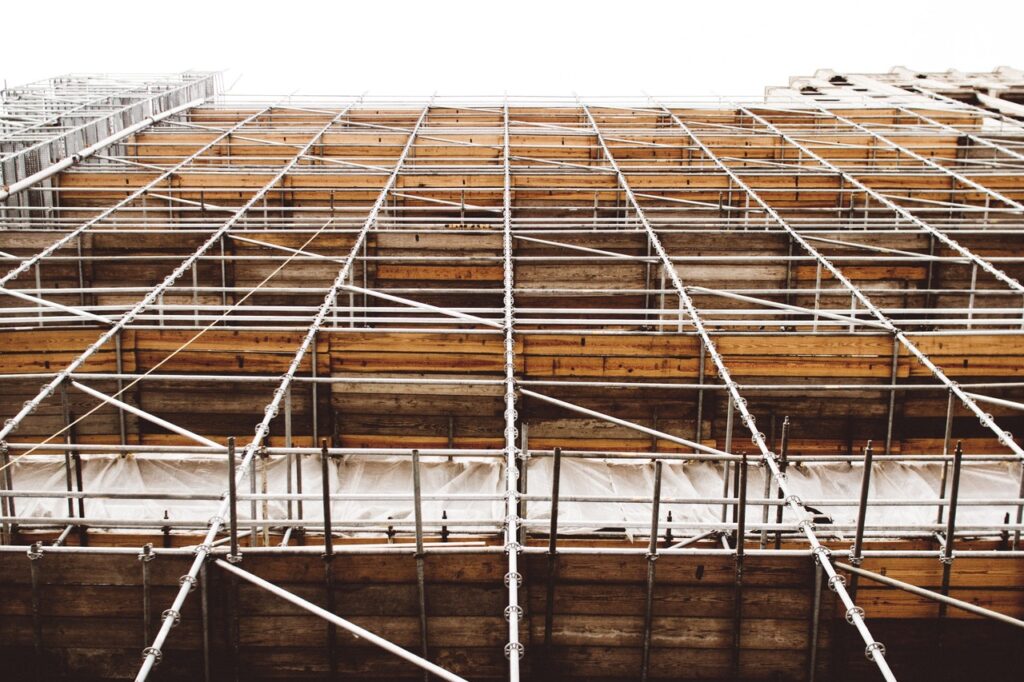 It is a critical step in ensuring the safety of your scaffolding structure over the course of any project. All tools and supplies used for daily work should be taken off the scaffold and stored until they're needed again. Scaffolding should be kept as clear of obstructions as possible during working hours, with all extraneous debris and other equipment removed.
Scaffolding inspections should be done regularly by someone who is knowledgeable about the safety requirements and the design of scaffolding. Any wood used in the framework should be of good quality and free of cracks or damage. Site managers should inspect any evidence of excessive wear, warping, or rust on the braces and frames to avoid an accident.
All components with connecting pins or plates, trusses, beams, stirrups, or welds should be inspected for indicators of weakness when employing suspended platforms. Anything unusual should be reported, and scaffolding should not be utilized until it has been certified by a qualified person, such as a construction engineer.
6. Personal Protective Equipment
To avoid injury, all workers working on or around scaffolding should put on the appropriate personal protective equipment (PPE). It includes headgear that will protect you from falling items, high-quality gloves that will protect you from cuts and abrasions, and non-slip footwear that will help you grip surfaces better, especially if they are wet.
Workers on the scaffold should be trained in using safety harnesses and should wear them at all times while working. The harness should ideally be attached to the structure itself to avoid calamity, although it can also be attached to any adjacent immovable object.
When scaffolding is highly elevated above the ground, workers should always wear safety harnesses on construction sites. A rule of thumb for determining when the platform is "well elevated" is any height above the ground where a fall would result in catastrophic injury to a worker.
7. Organization Matters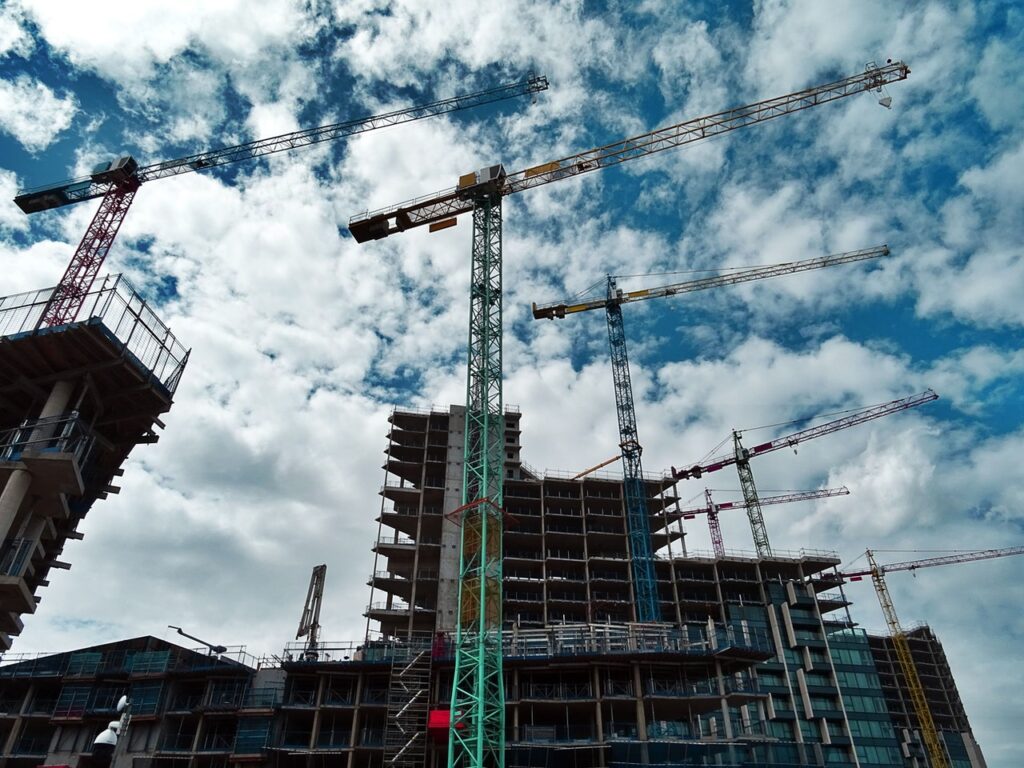 What does the security of scaffolds have to do with tools and equipment? Everything, to be precise. They can cause trip and fall accidents if they aren't arranged and put back where they belong after usage, and they can even be pushed over the edges, harming someone on the ground.
As a result, you or someone in authority should check to verify if all of the tools and equipment are still on the stands at the end of each workday. If there are any, you must ask someone to remove them right at once because they represent a severe hazard. Clutter-free rooms are the finest places to work, and they can also boost productivity.
Conclusion
Whatever your job title is on a building site, the most important thing you, your coworkers, and/or management must ensure is that the scaffolding is carefully secured and installed. You can prevent accidents by following any or all of the guidelines mentioned above, which means you'll reduce the chances of someone getting hurt or dying while on the job.
Investing time in training your employees on recognizing scaffolding dangers, taking correct safety precautions when working at height, and ensuring that they have fast access to tools and PPE can go a long way toward preventing accidents and limiting accidental liability.