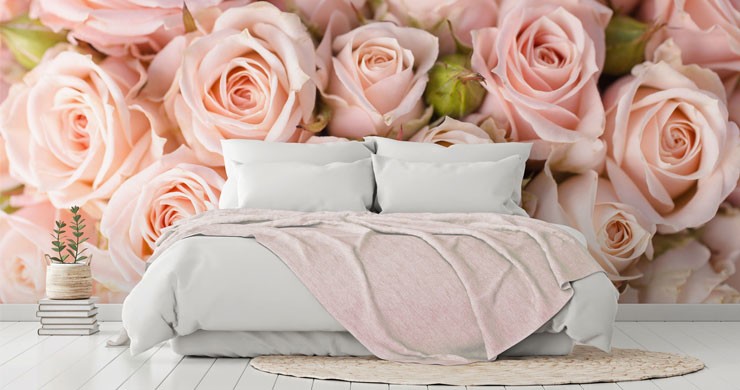 Top 8 Best Pink Wallpaper for Walls Designs in 2023
The right choice of wallpaper can help you transform your old, boring room into a stunning space that just oozes with stylishness. Pink wallpapers have been a major trend in the world of interior design for quite some time now. Even though the color was previously written off as "girlish", there's a shade of pink to suit every preference and style nowadays, especially when it comes to wallpaper designs.
Here we'll explore different pink wallpaper designs to help you decorate your walls and make your home shine!
So, without any further ado, let's get right into it.
1. Floral designs.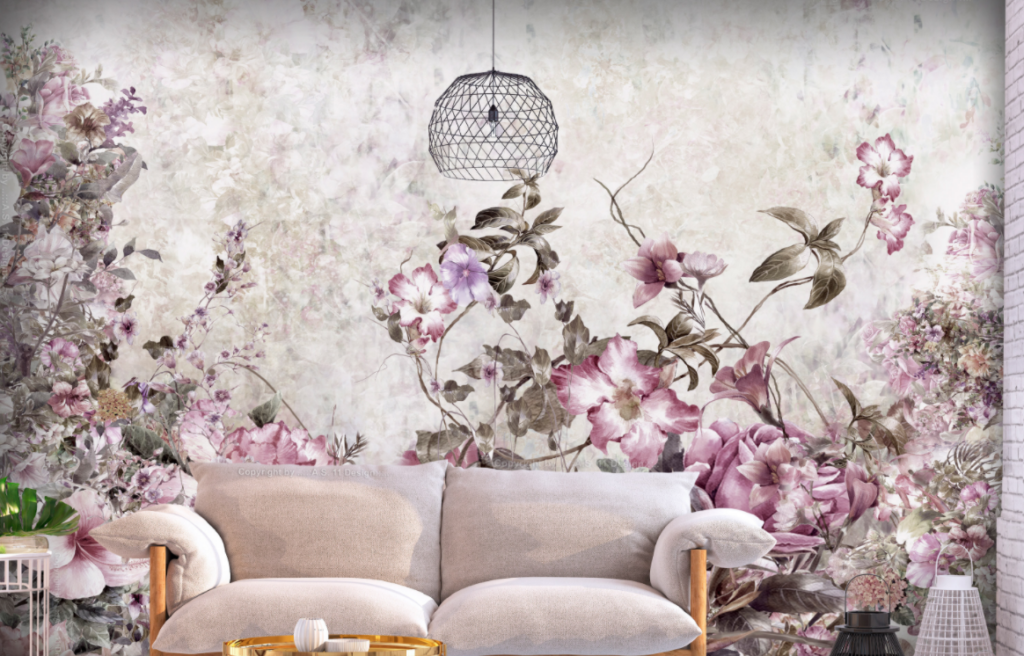 The color pink has been named after a flower of the same name, so it's no wonder floral designs work beautifully in this particular color. Pink floral wallpapers are vibrant, gentle, and often times found in places such as living rooms and bedrooms. They act as an excellent centerpiece for when you need a break, as they tend to light up every room they're placed in.
Besides the overwhelming variety in which these wallpapers are offered, you'll see that they can work with any furnishing style out there. No matter if you're going for vintage or modern vibes in your home, there's a pink floral wallpaper to compliment your style and preferences.
2. Pink wallpapers for your children's rooms.
Again, pink wallpapers aren't meant for girls only. Many boys enjoy the color too, especially if the design itself is suited for their needs! You can find tons of interesting pink murals for your child's bedroom, many of which are completely unisex!
Make sure to bring your kids with you when you go wallpaper shopping. Show them different designs to learn their preferences. If your children are still quite young, you should aim to get something that will stay stylish and interesting once they start growing up, but also something that lines up with their current expectations as well.
3. Geometric pink wallpapers and murals.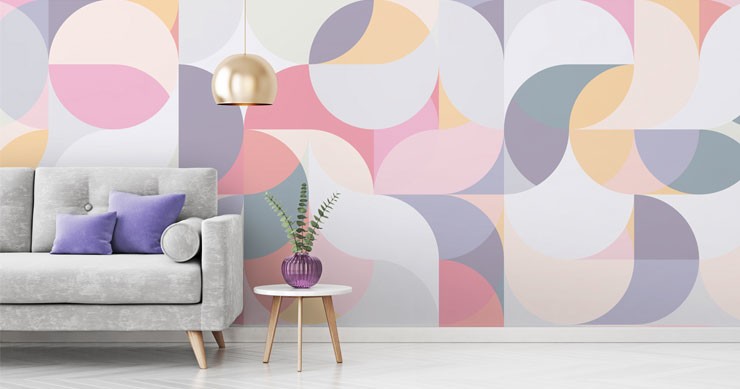 Geometric shapes never go out of style. Now, these don't necessarily have to be fully pink. Depending on your furniture, you can opt for a mixture of colors. For example, brownish and blueish tones work incredibly well with most shades of pink. If you have a pink wall already, we advise you to choose darker shades of pink, especially if you're opting for a mural.
Now, the best use for geometric pink wallpapers is most certainly in your living room or your office, especially if you'd like to bring a modern note to these spaces. Besides that, it works beautifully with minimalistic home decor, so if that fits your taste, this is the wallpaper for you.
4. World map pink murals.
There's nothing that speaks adventure as a giant world map mural does! It brings liveliness and fun into every room, instantly making it feel more like home. It also makes for a great ice-breaker at your home parties, especially if you place it somewhere visible like in your dining room or hallway.
We don't recommend this type of pink wallpaper if you already have a lot of decor in your home. It works the best with minimalistic styles, as it can seem "too much" in cramped or overly decorated spaces.
Besides your home, this type of wall mural can be an excellent addition to your office. With the proper design, it can add to the professional atmosphere of the room, while simultaneously making it more appealing to the eye.
For more information visit https://www.wallmur.com/wallpaper/pink-wallpaper-murals
5. Polka dot pink wallpapers.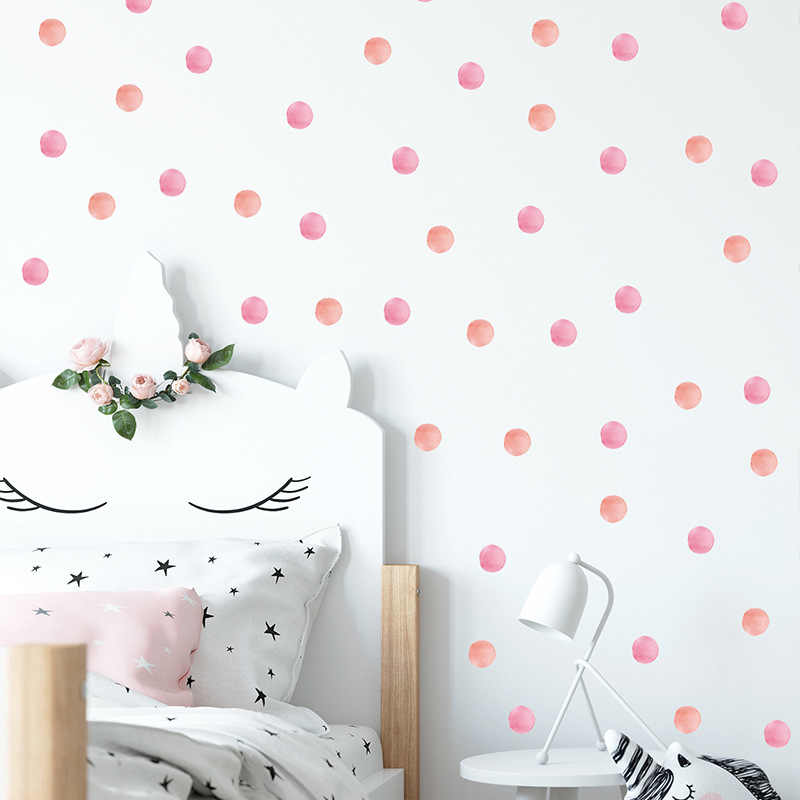 Polka dot wallpapers are extremely cute, especially when they're in a gentle shade of pink. They can look stunning in any room! We don't recommend covering the entire wall with these, though. Their primary use should be to accentuate certain parts of the room that feel "empty".
Nonetheless, this type of wallpaper can look magnificent almost everywhere: in your dining room, bedroom, hallway, or even your bathroom!
6. Watercolor murals.
If you'd like to turn your bland, boring walls into a literal work of art, the cheapest way to go about it is by getting a large watercolor mural! It would fit perfectly into artsy and vintage-inspired room decor, but with the right design, it could work with modern and minimalistic homes as well.
You can find a wide range of pink watercolor murals online and in your local home-decor stores, so keep on looking until you've found something that suits your space properly. You can look for additional inspiration on websites such as Pinterest and Tumblr if need be.
7. Metallic wallpapers.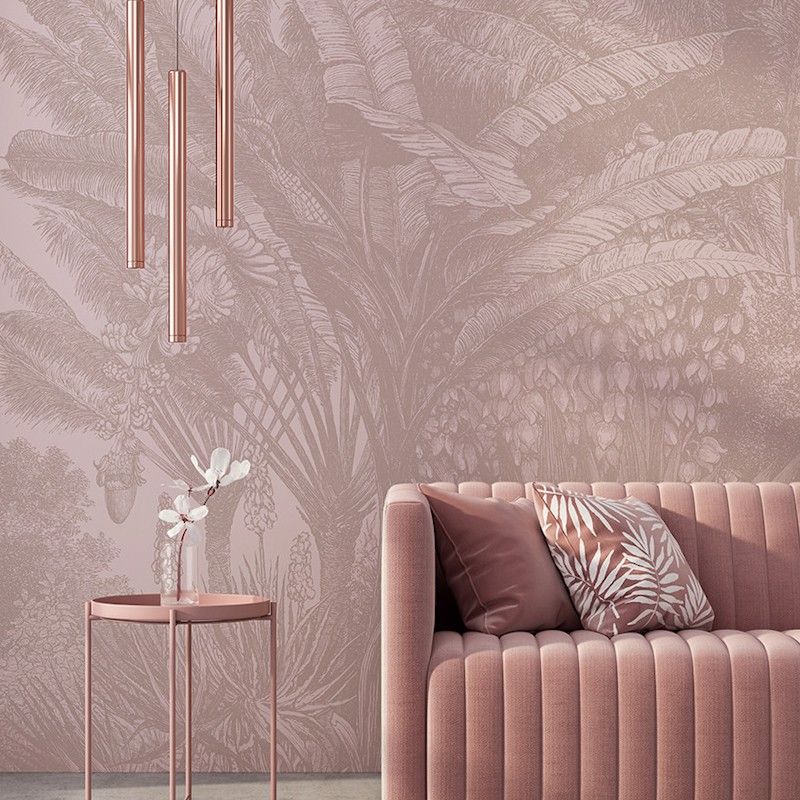 Metallic pink wallpapers are perfect for people looking to add a dash of boldness to their space. They can be tricky to pull off in some spaces, but with the right shade of pink, they can completely transform your room, making it look much more exciting than before.
Make sure you choose your suppliers carefully, as not all wallpapers are built the same. Quality should always be your primary concern, so do as much research as you can to make the best of your purchase.
8. Marble effect wallpapers.
Pink wallpapers that come with a "marble effect" are the most elegant type of wallpaper on this list. All of this makes them a great fit for your office walls. Besides that, these can look ravishing in rooms with sophisticated or bright-colored furniture.
Low-quality wallpapers are a no-go in this instance, as they can cheapen how your room looks instead of providing it with additional elegance. Again, you can find many different designs online, so keep on looking until you've found something that works for you.
The bottom line
You can find pink wallpapers and wall murals in many different designs, all of which come with their specific uses. There's something to fit every taste out there, as it all boils down to your unique aesthetic needs and requirements. Choose your suppliers carefully and talk to an interior designer if you have any doubts or dilemmas regarding the design you've chosen.
We hope our article helped you find the perfect wallpaper design for your home or office and we wish you the best of luck in all of your future endeavors.