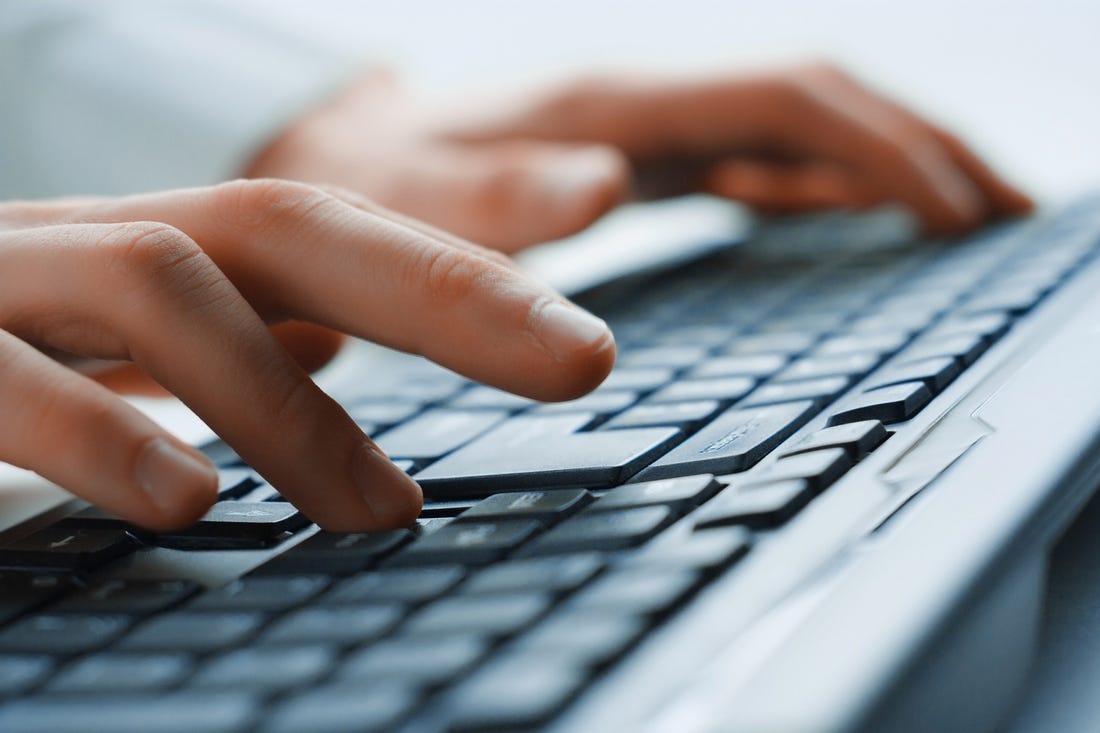 Top Websites & Tips To Improve Your Typing Speed Online
Typing speed really matters a lot. Being applying to any job, typing speed is the only characteristic which can differentiate you from the other qualified candidate. Didn't really paid attention in school while computer typing classes? No issues at all. We will here help you out with Top 5 Websites & Tips to improve your typing speed online.
People who want to improve their typing speed as well the accuracy can also opt for work from home i.e. data entry jobs. Try some of the tips to improve your typing speed online as we have mentioned.
5 SHORTCUTS TO IMPROVE YOUR TYPING SPEED ONLINE
80% technique, 10% accuracy, 10% speed
At the beginning, just try to learn about the positioning of your hands. Proper technique will make you improve in a better and easy way.
Committing errors? Don't worry you will improve
Don't take anything for granted. You committing mistakes learn from them, view them. They are basically the opportunities which will only help you in improving yourself.
Repetition is never boring rather helps you in improving
Repeat! Repeat! And Repeat
You will definitely get used to the new techniques and even it will improve your muscle powers. Though its time consuming but its really helpful.
Want to type quickly? Need you sit in a good posture? Accuracy and typing speed comes from a good posture. Bad posture will affect your accuracy because of your low energy levels.
Avoid looking at the keyboard
This may result in more mistakes but you will learn really quickly by positioning your hands and keys.
Try to sit in proper posture and relax your fingers on the keyboard very accurately. Do have a positive approach you will definitely going to achieve it.
5 WAYS TO IMPROVE YOUR TYPING SPEED ONLINE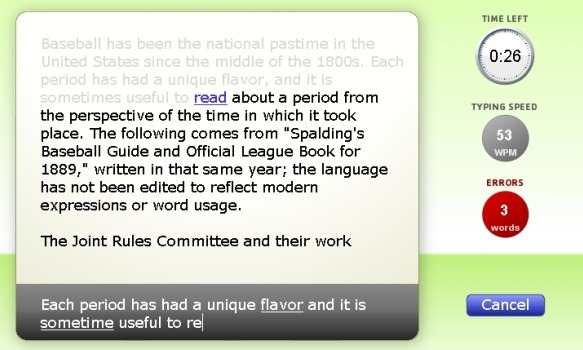 Before starting something to learn always try on your hands with it first so as to see that how much you can do yourself. Further while ongoing with the course you can see your improvement with time as well.
Many sites offer people for free typing tests but TypingMaster's version is one of the unique and simple typing test which allow the users for their choice of topic along with the feature of sharing their scores via social networking sites like Twitter or Facebook.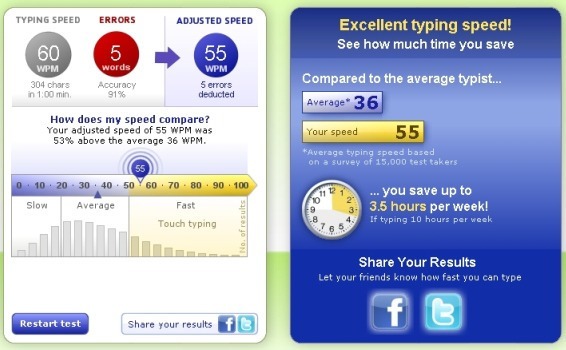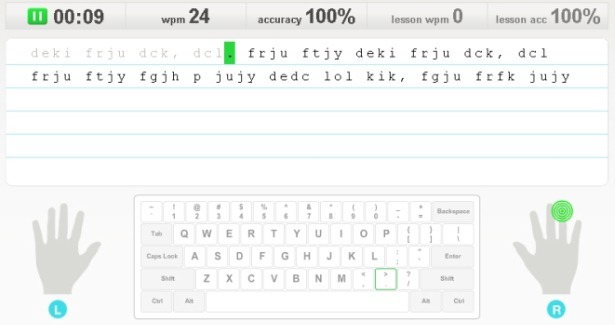 After you get through about your capability, now you can begin to improve yourself along with the bad keyboard corrections. Try to place your hands in more efficient way on your keyboard.
TypingWeb allows the users for many free typing tutorials which will help you in positioning your hand correctly. Proceed to more and more advanced tutorials which will help you in flying your fingers to the perfect on keyboard.

It allows the users to keep a track of their improvements via free registering to the site.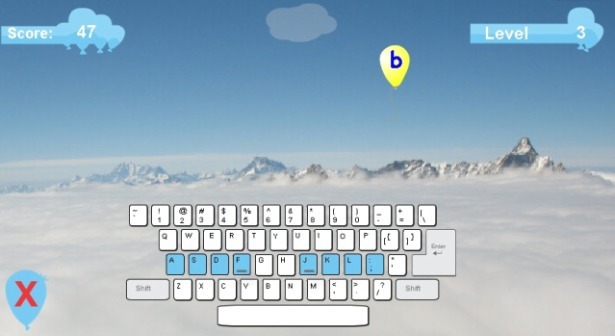 You learnt to place your fingers on the keyboard now it's time to see where the keys on the keyboard are. As soon as you will get to know about the placements of the keys you will the most boost in your speed.
You can learn it by a fun game developed by Sense-lang.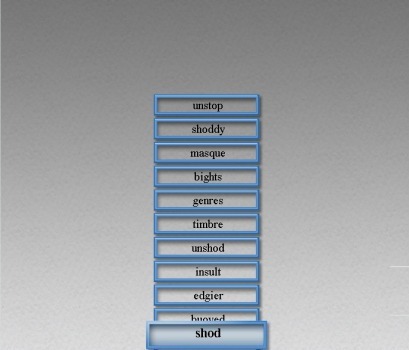 Now you know your hands positioning as well the keys on the keyboard. It's turn of improving your speed.
Practice makes man perfect! Sometimes games and sometimes daily typing tasks will help you in improving your typing speed.
Typedown is a type of racing game, a game against time. You have to write as many words as you can fight against the running time.
5. TypeOnline's Number Pad Lessons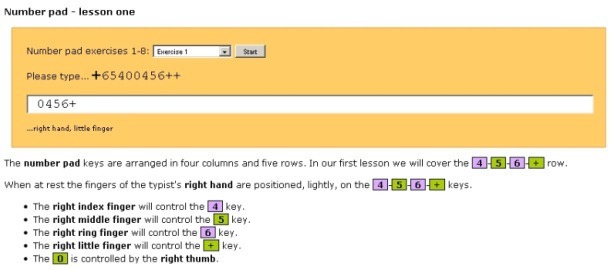 How we can forget the numerical side of the keyboard? You can now improve your typing speed on the numerical keypad too.
5 WEBSITES TO IMPROVE YOUR TYPING SPEED ONLINE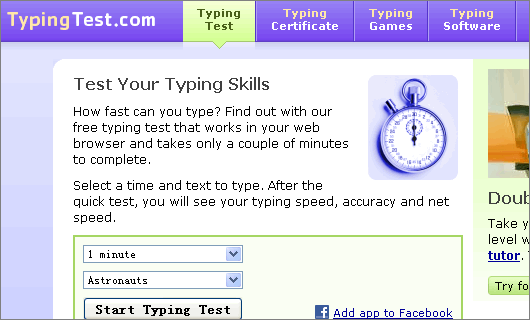 Users have to choose the time slot which is available as 1 minute, 2 minutes and so on. According to the time you chose, select the type of text you want to type and then begin. After completion, the summary will be created automatically. Additionally, it also allows users to play 9 online games which will help the users to improve.
It is an online typing tutor. It features QWERTY (words typing skills) & Dvorak keyboard (keyboard's key location).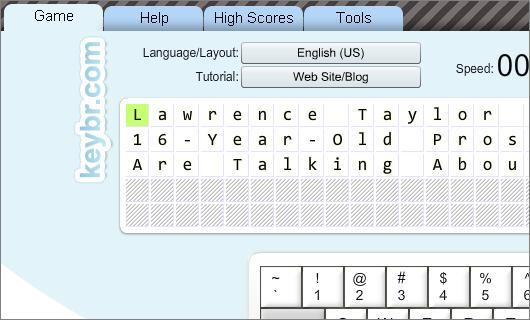 This website allows users to improve not only in English typing but also in Spanish, French, Russian, Portuguese, Italian and German.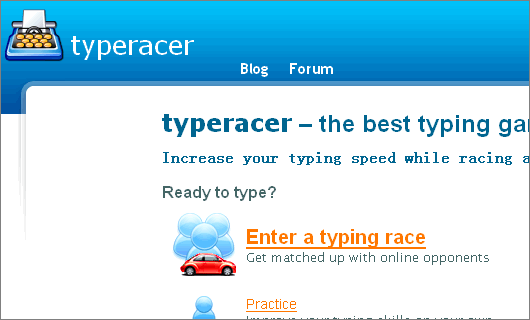 This site allows improving tying skills through typing race and you can invite your friends via chat for a personal race. Furthermore, it will also allow users to measure their typing speed.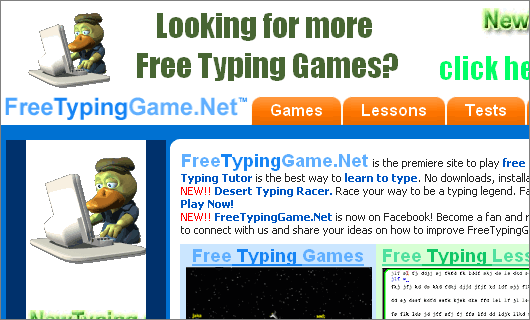 By playing games, users can test their typing skills with the improvement in the speed as well. It features about 10 games with 3 levels each and typing lessons. This is all about Top 5 websites & tips to improve your typing speed online. These all the strategies and shortcuts will definitely work out.
I personally followed all the strategies and the websites mentioned. My personal experience is that I really improved a lot in typing and accuracy.
Are you trying to improve your typing speed? Did the above strategies worked for you?
Still facing any problems? Don't worry we will help you out.