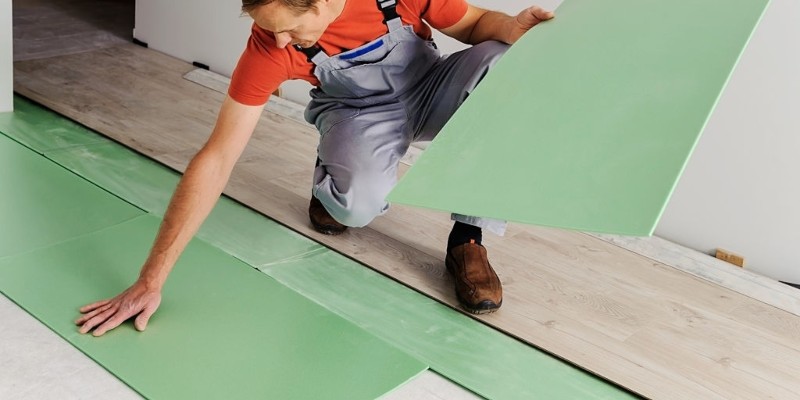 What Is The Best Thing To Put Under Vinyl Sheet Flooring? 
Since flooring covers a large portion of the interior design, it must be aesthetically pleasing, cozy, and useful. When you repair or redesign, don't neglect this crucial component of the décor in any way! Ignoring it is equivalent to wearing dirty shoes when entering a beautiful home.
Without question, vinyl flooring has been the most helpful option for floors in recent years. It will be installed to provide all needs: Layout flexibility, appropriate furniture, practicality, low maintenance requirements, and a strong interior structure.
Vinyl flooring is attractive and sturdy and can effectively resist the high foot traffic on floors. This is used widely in crowded places like family gatherings, significant events, or festive events because of its quality and durability. A genuinely remarkable addition to décor is offered by the master flooring in Singapore with an attractive texture and layout.
Why Would Lay A Subfloor Below A Vinyl Floor?
The vinyl floor's covering is equally as significant as its surface. No matter what subfloor it will be built on, whether cement, timber or any other, a subfloor can be beneficial.
Flooring can enhance the vinyl's capacity to absorb sound and improve the walking experience. Some important points need to know, which are as follows.
Sound Absorption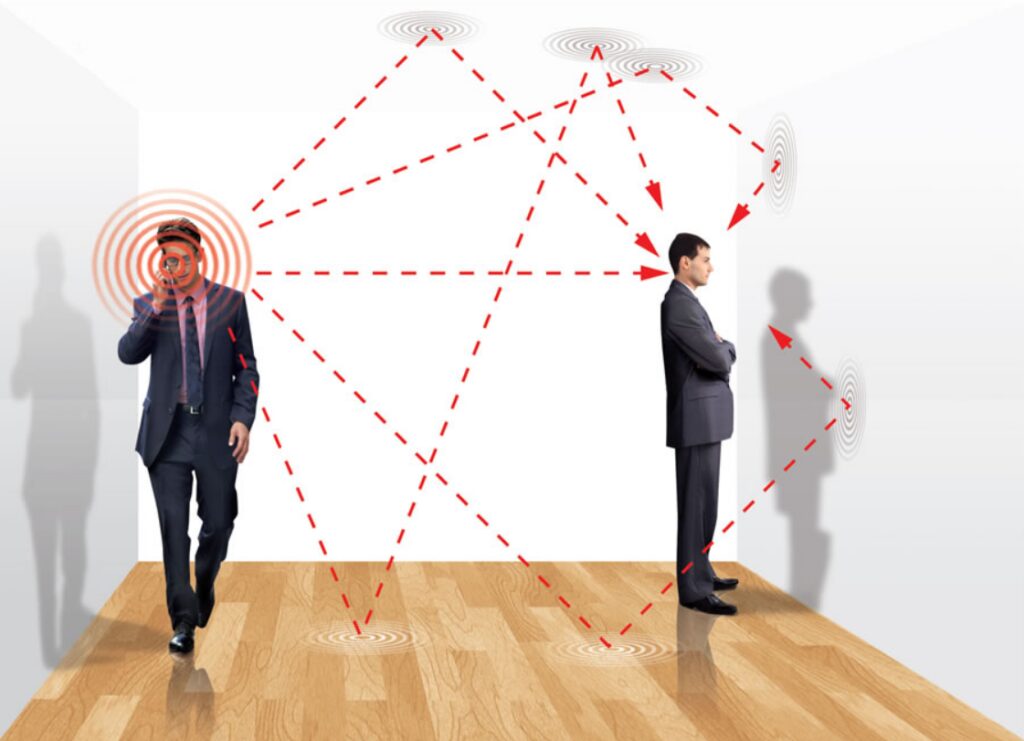 Any hard flooring will make extra noise when walking on, which may be obnoxious. The sound spreads throughout the house because of the thinner walls. Thus, underlayment works similarly to carpeting in that it absorbs some background noise in a room, such as conversations or music.
Sound And Secure
Vinyl flooring will be more comfortable with the subfloor, especially for older people and little youngsters just learning to crawl. If someone falls accidentally, the additional comfort also protects against injury.
Preventing The Cold
In chilly temperatures, the ground might feel rough to bare feet. When installed directly over concrete, an underlayer can also provide insulation, keeping the heat inside the space and preventing the winter chill from entering. In the winter, it makes it simple to convert a cold basement into a cozy living area.
Cover Up The Base's Deficiencies
Equal priority should be paid to the underlayer and the hard flooring because both are essential. You may hear a "popping Rice crunchy" noise when walking on it if it is not even layered.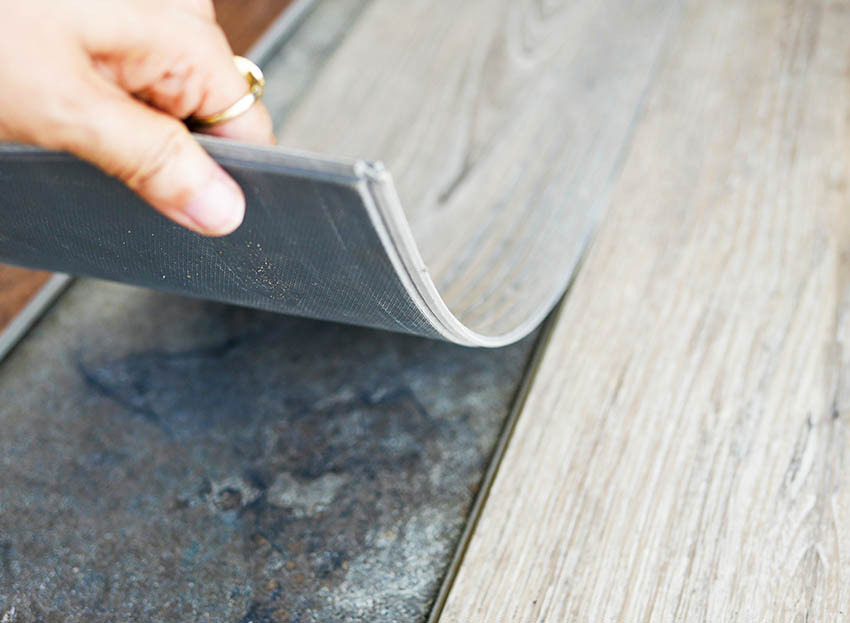 Underlayment installation on a subfloor can conceal these faults, making a smooth surface free from popping. Additionally, installing an underlayment is far simpler than attempting to create a perfect subfloor.
Numerous Considerations Determine Which Underlayer Is Best For Vinyl Flooring
If you're putting in new vinyl floors, undoubtedly spent a long time researching various flooring options, including vinyl, laminate, and even several types of wood flooring.
However, the ideal underlayment for vinyl flooring must be chosen carefully based on various variables, some of which may not be immediately apparent. The following issues should be prioritized:
Vinyl Floors Of Your Choice (Plank Vs. Sheet, Different Types Of Cores, Etc.)
The Installation Technique You Use (Floating, Glue-Down, Etc.)
Choice of flooring (Wood, Concrete, Etc.)
The detailed instructions for Specific Products.
Specific Requirements.
What Should Be Placed Under Vinyl Flooring?
The secret to getting the most out of vinyl flooring is proper preparation. Now that we understand why the subfloor is an essential component of that preparation let's examine the many underlayers used under vinyl floors.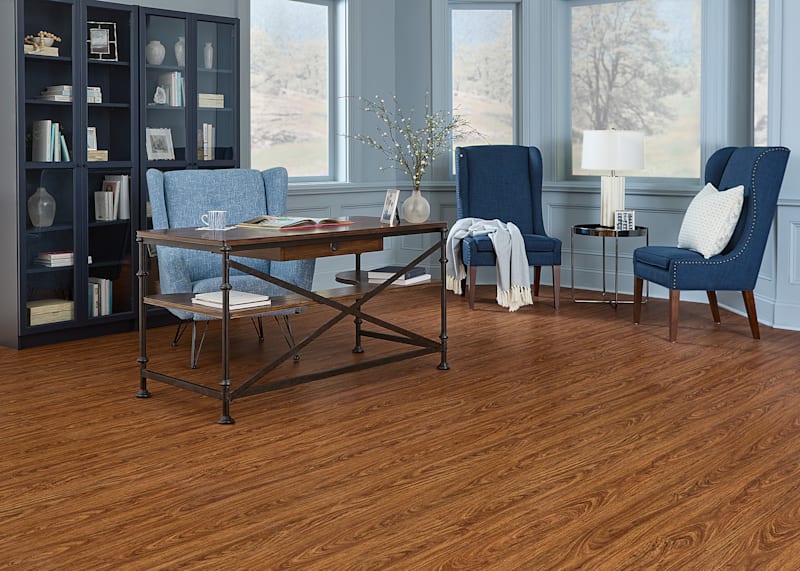 Foam
Foam is the best material to use as a subfloor for vinyl flooring because it is among the most cost-effective options available, especially if the subfloor is made of plywood. Foam and water don't mix well with flooring, so be sure there aren't any moisture issues.
Felt
Felt's essential role in solving sound-related problems makes felt an ideal underlayment. Because it is much denser than foam, it reduces noise better. Also, it is quite insulating. It is thin, so it might not always contribute as much to your floor's comfort.
Cork
Cork is the ideal material to use as a subfloor since it reduces sound. Additionally, it can be effective for small amounts of moisture but not for large amounts of water. It functions effectively as a material to fight against mold and mildew.
Particleboard
Particleboard combines the characteristics of foam and wood. Ensure strong flooring is beneath it because it is cheap but very fragile.
Plywood
Particleboard and plywood subfloor is very similar, but plywood is much stronger and works better with water. Plywood cannot handle unequal weight distribution; therefore, weight must be distributed equally above it.
Oriented Strand Board

Although it resembles plywood, oriented strand board (OSB) isn't quite as durable. The subfloor must be dry since moisture promotes it to grow.
Previously Attached Sublayer
A layer of underlay may already be attached to some types of vinyl plank flooring.
A water blocker is frequently the only additional underlayment required, especially when installing flooring over concrete or in moist areas.
Eco-Friendly UnderLayer
An eco-friendly subfloor is considerably more expensive. Still, it is made from recyclable materials, doesn't produce volatile compounds (VOCs), which are bad for air quality, and keeps the vinyl from reacting chemically.
Flooring Design
The requirements for a subfloor vary depending on the subvarieties of vinyl plank flooring. There are frequently stiff and flexible versions of vinyl plank flooring. Vinyl plank flooring is your greatest option for durability. Three alternative core materials can be used to create engineered vinyl plank (EVP) flooring: wood-plastic composite (WPC), stone-plastic composite (SPC), and pure vinyl.
Rigid-core luxury vinyl flooring is another name for EVP flooring. Because SPC flooring is less comfortable, soft underlayments are made of cork felt, and foam is suitable for pairing with it. Since WPC flooring is thicker, they typically need a thinner subfloor. Pure vinyl floors need the greatest foundation because they are not cozy or long-lasting.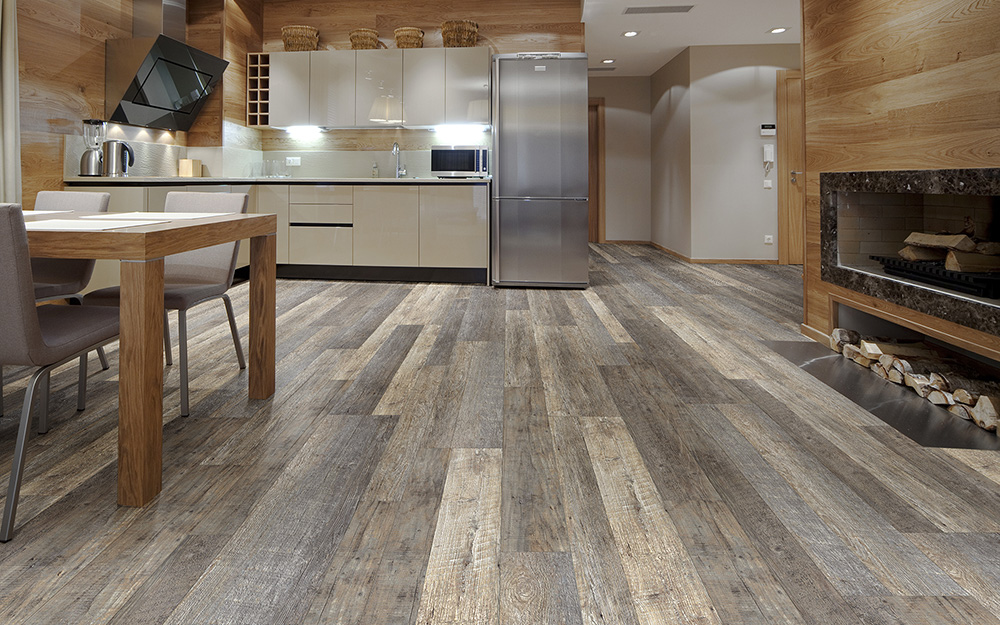 Elastic vinyl plank flooring is often used as a temporary or less expensive substitute since it is the least durable and of poorer quality than rigid vinyl flooring and comes in a peel-and-stick type.
Conclusion
Therefore, the underlayer for vinyl sheet flooring is just as significant as the color of the décor. It is readily available in many textures, hues, and patterns, adding to the extra apparent interest under your feet.
There isn't a single all-purpose underlayment that will be the most excellent option in every circumstance. Everything relies on the particular scenario, as we've established. Your subfloor, chosen vinyl plank flooring, and your demands will all impact the ideal vinyl underlayer choice.