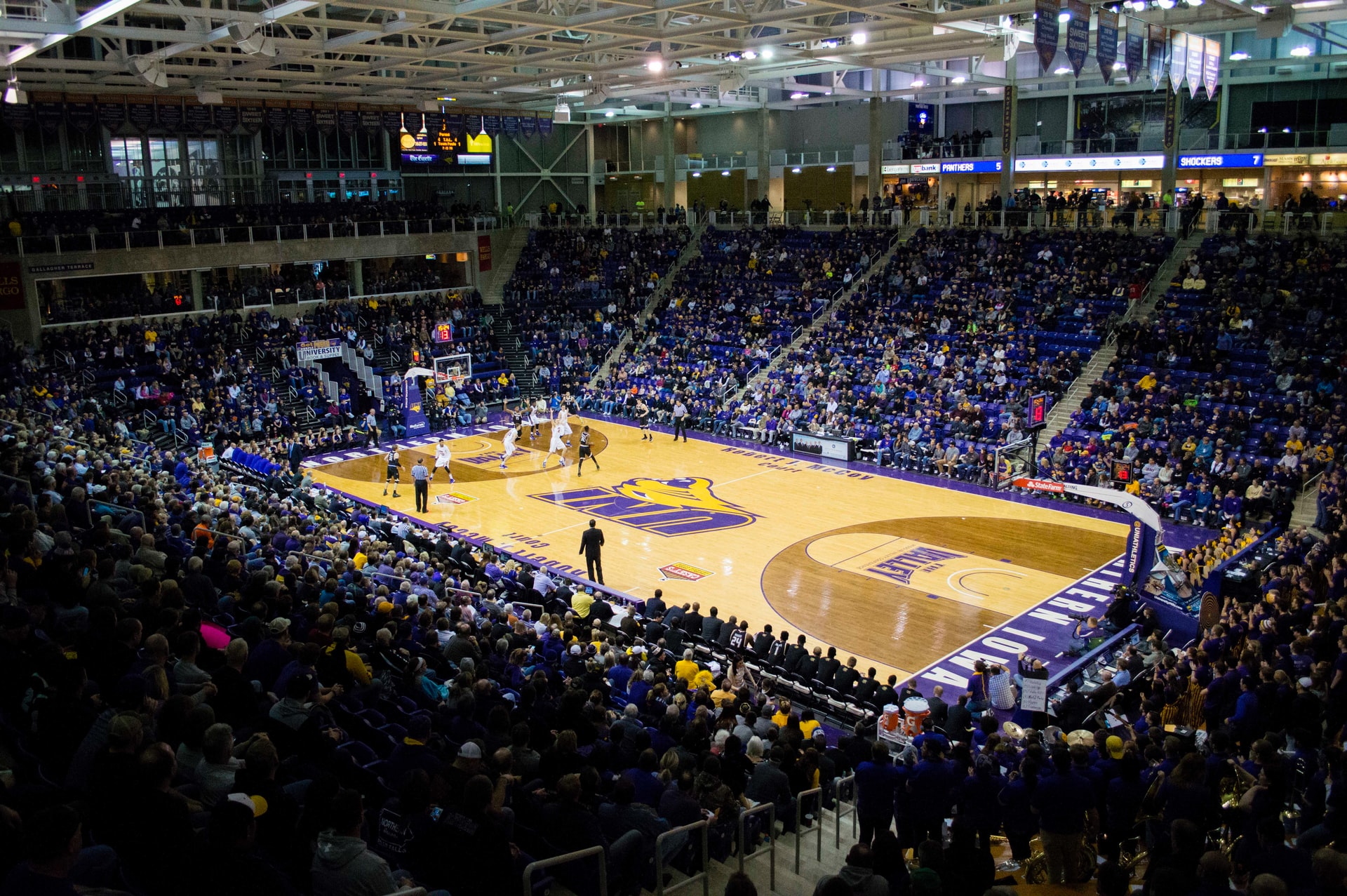 Top 6 College Careers When Wanting A Job In The Sports World
When wanting to enter the world of sports, there are usually two ways you can do it. One is to become a sports athlete, devote your life to training and perfecting your skills and talents in whichever discipline you decide to take on, and hope for the best. If you look at any football player's bio on an NFL stats site, for example, you'll notice how becoming a football player, and one that ends up making it to the pros and causing a splash within the league is something that takes many years in the making. But, if you're not about that sports athlete life, don't worry, there are other ways for you to find a way to make it big in the sports industry.
One of the great things about the sports industry it's that it's a universe all within itself, with a plethora of job opportunities and careers for anyone skilled enough and prepared to be a part of such a high-demand and exciting world. That is one of the main reasons why colleges all around the US and the world dedicate exclusive careers that cater towards job opportunities within the sports world.
With this said, we bring you our picks for some of the most attractive college careers to pursue when wanting a job in the world of sports.
1. Business Administration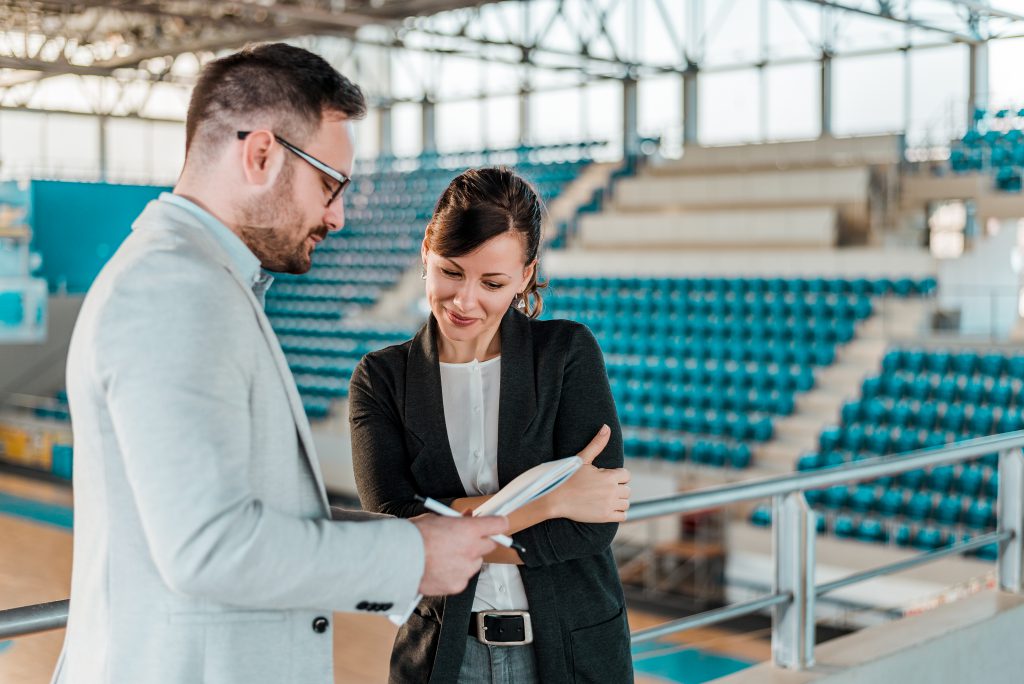 Business administration and sports? That doesn't necessarily sound like a match made in heaven, but if you just take a look at how all sports teams, organizations, and leagues such as the NFL are run, you'll probably notice that there is a whole lot of economic and business dealings going on everywhere to maintain everything running smoothly. That's why a degree in business administration with a special focus on sports has become a very important and attractive career path for young professionals wanting to jump into the world of sports but from an executive point of view.
Given that business still to this day continues to be the most popular major in the vast majority of universities in the US and with how popular and immense the sports industry continues to be, it makes perfect sense for there to be a clear interest to pin both ventures together to churn out a new crop of professionals who can bring in a level of expertise regarding management, administration, PR, marketing and finance strategies.
2. Coaching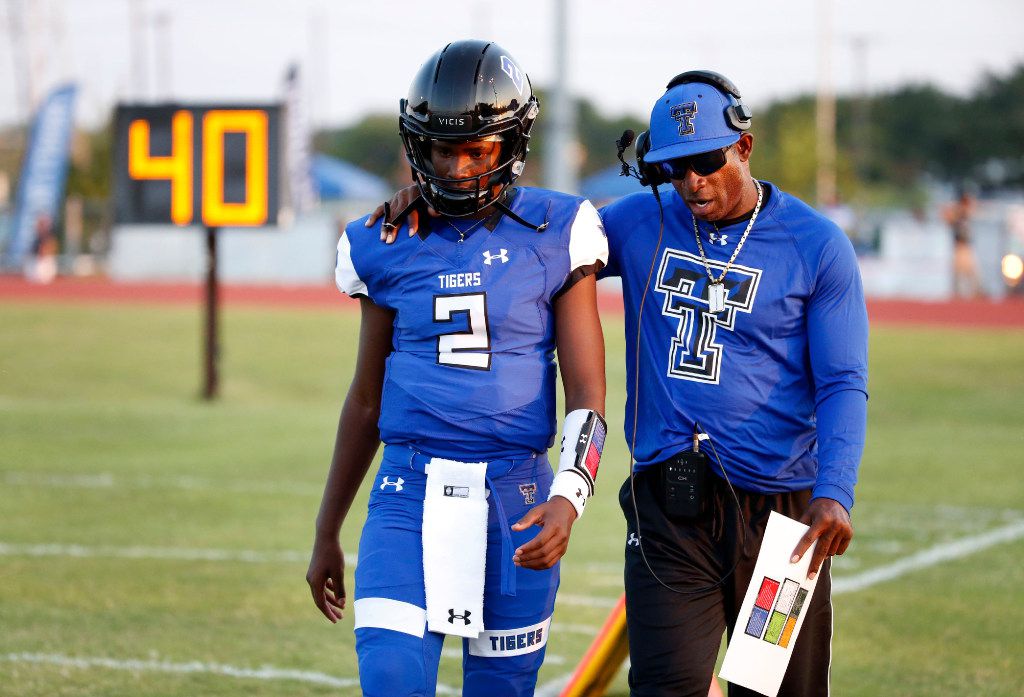 When you look at any professional sports organization, sometimes you see that former athletes usually take the coaching route once they retire from their sporting days, but that doesn't mean by any means that the world of coaching in sports is an exclusive one for such crowds. Sports programs from colleges all around offer the chance to get a degree in coaching in whichever sporting discipline the student desires to specialize in. While having a vast knowledge of the sport being practiced, strategies and analysis is a definite plus, there's a lot more that goes into coaching.
For example, a successful coach usually has a strong dominance over skills like communication, listening, motivation, and assertive management to be able to lead their athletes to achieve the goals they set for themselves. Given how popular coaching has become, many colleges have come up with very strong coaching study programs in which potential coaching aspirants can master the skills of the sporting discipline they choose as well as the personal and psychological skills that are also much needed in said profession.
3. Sports Media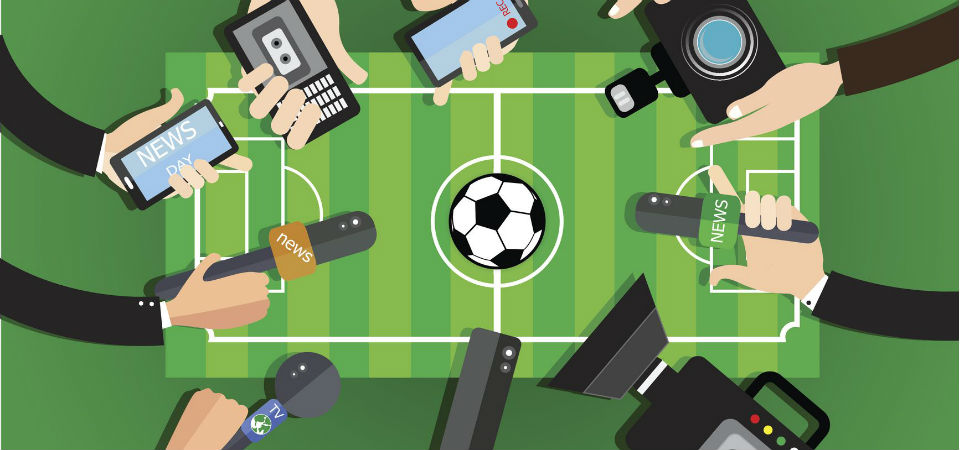 If you put on ESPN, Fox Sports, or any of your favorite sports news outlets, you'll see that sports media personalities are almost as famous, if not as famous as some of the most recognizable sports figures around. That, alongside the fact that once anybody who pursues a sports media career lands a good job they're practically set economically and socially, makes earning a degree in sports media such an appealing option for people all over.
But a degree in sports media doesn't only account for becoming a sports news anchor or presenter, there are as many options of career paths within that profession as there are sports teams and disciplines in the land. At the end of the day, what's true about all of them is that they have all become an essential part of the sports entertainment experience. Be it that a person goes down the road of becoming a sports media editor, producer, analyst, presenter, public relations manager, or any other field, the possibilities are endless and the sky is the limit, especially nowadays with the constant popularization of social media platforms.
4. Sports Manager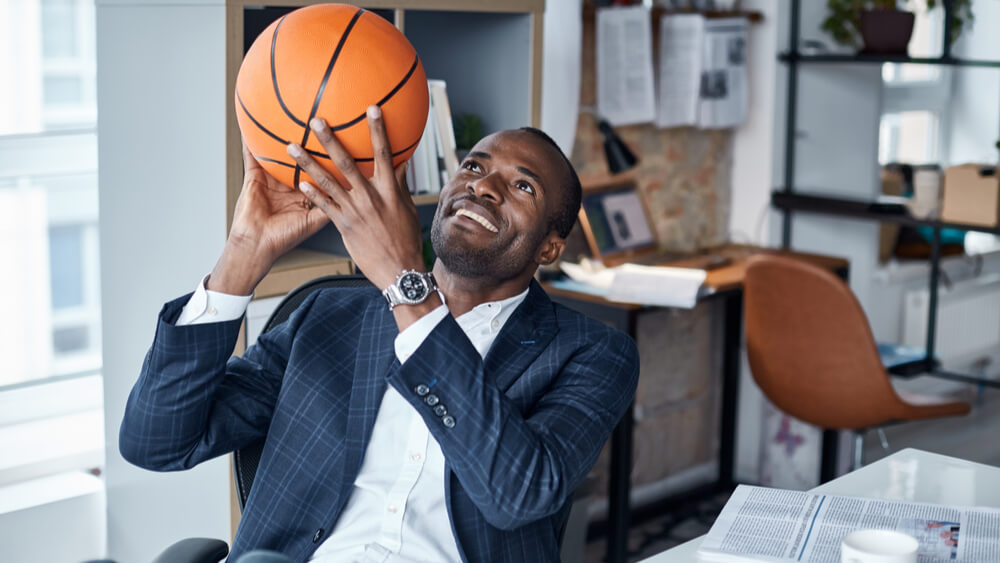 The job of a sports manager is incredibly entertaining and thrilling. A sports manager is the person who will be in charge of the business part of the sports activity. In the professional sports world, sports managers are the most significant people. They are dealing with the whole organization and even though no one of the fans actually pays attention to their professions, they are contributing a lot to the overall team success. These people need to be knowledgeable and experienced enough to handle all the obstacles team is facing. They are responsible for every event that the team needs to participate in including their travels, different venues, victory parades, etc. Sports managers are having a salary that goes up to $42,000. When it comes to the educational requirements that you will be needing for this job, you should know that you minimum need to own a bachelor's degree for becoming one of the sports managers. In case you have a master's degree, your salary and your position will be on an even higher level. Therefore, as much you can invest in yourself, the more it will pay off in the future.
5. Team Trainer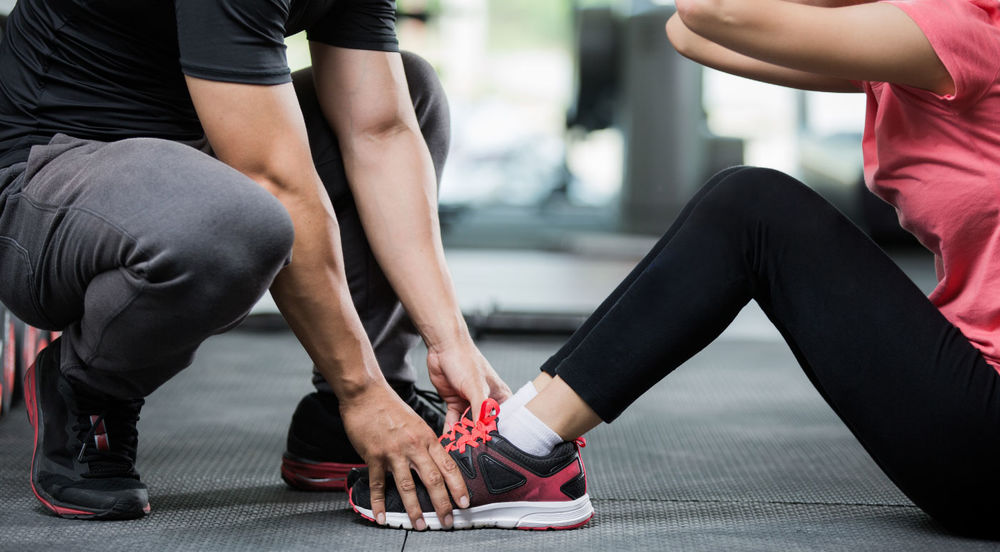 The job of team trainers is not very easy. They need to know every member of the team – every player to the fullest and what are his/her strength and weaknesses. More precisely, team trainers primarily need to prevent, diagnose and treat muscle injury, bone injury, or some other health conditions. They are basically first aid persons. However, their duties do not end up here. Team trainers are working with all players on an ongoing basis, regularly, therefore they need to be aware of every physical limitation that some of them have. Many people do not realize this – but team trainers are exactly the ones that keep all members of the team healthy and in a good shape, so they can perform their tasks perfectly on the field. Additionally, they are minimizing potential injuries. These jobs are primarily in universities. The salary for this job can be very high and you can even work for professional sports teams. For this job, educational requirements typically refer to having a bachelor's degree.
6. Contract negotiator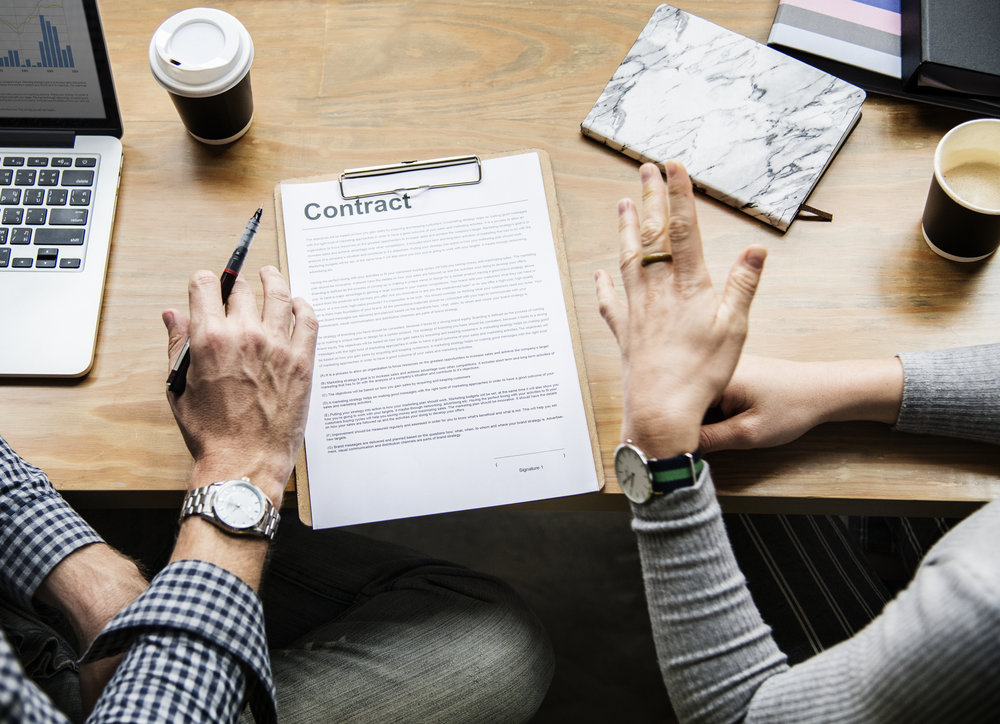 The primary and crucial job of every contract negotiator is to be professional when negotiating different contracts with teams for their clients. Logically, their most significant goal is to get the most profitable deal for a particular client and the player. Some other duties that contract negotiators can have to refer to controlling marketing and endorsements. Additionally, every contract negotiator needs to develop a reliable and professional bond and relationship with the clients. After that, he needs to be knowledgeable to complete the procedure properly of recruiting the clients, signing the contracts, getting the client familiar with the rules and regulations. Also, he needs to make sure that the player is understanding business ethics, that he knows what is expected from him, and sticks to the contract. Therefore, along with the perfect negotiating skills, there are some other things that this profession requires. That is why it is not very easy to find the perfect person for this job. Lots of things are at stake if his job does not complete well and to the fullest.