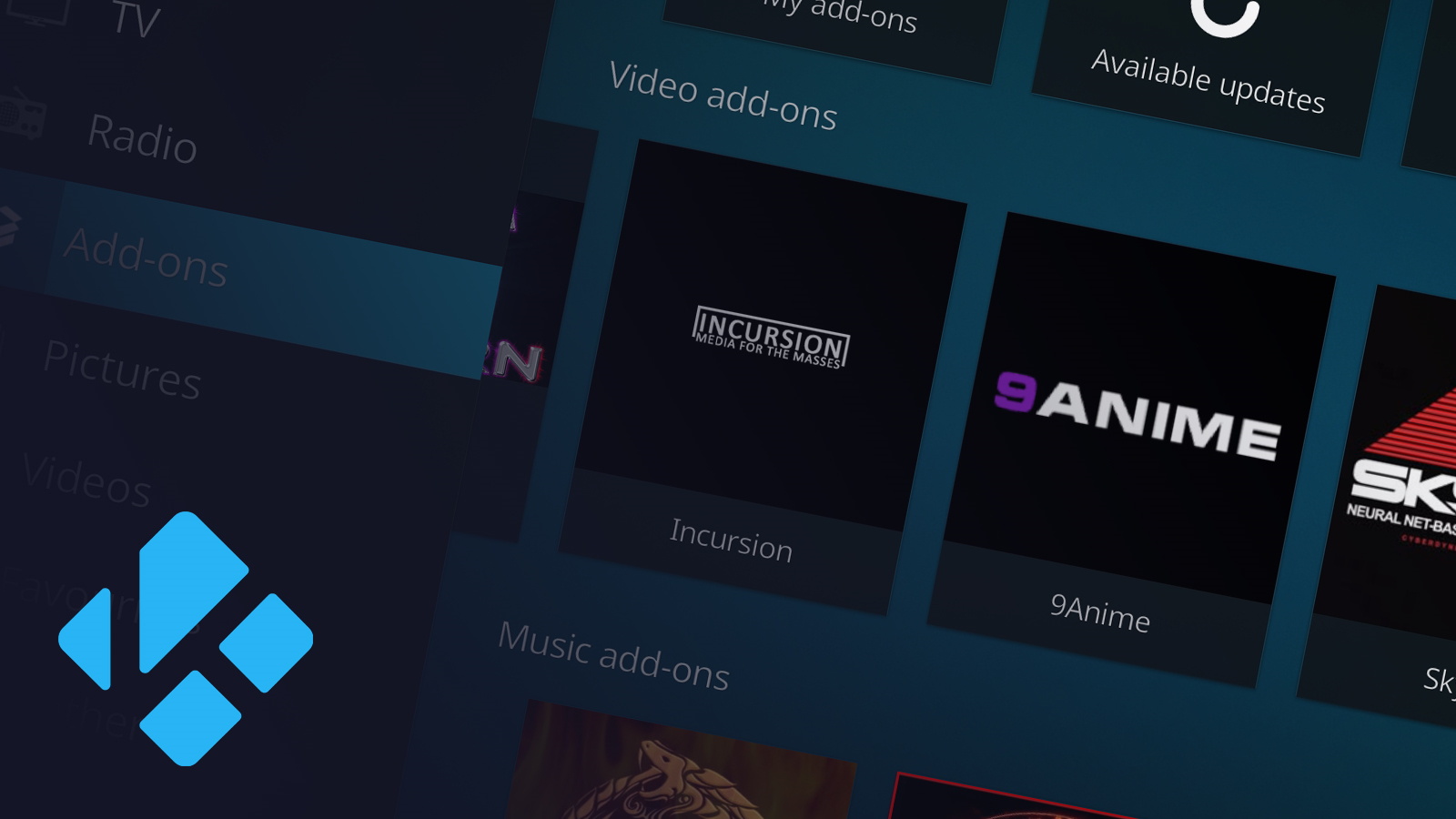 How To Install SportsNation HD Addon On Kodi
Do you like watching sports too much? And trying to find a way using which you can stream all channels at one place using your Kodi Media Player. After solving the problem of all sort of movies in one place, we are now telling you how to stream the all-sports channel in one place. One such addon is known as SportsNation HD addon which is available under SuperRepo repository.
So, don't worry at all if you are new to Kodi Media Player and don't know how to install a certain addon, we are here to help you with step by step instructions. First of all, here is the guide to teach you how to install SuperRepo repository on Kodi Media Player. And then we will discuss about installing SportsNation HD Addon on Kodi.
If you are a sports fanatic, you must love SportsNation HD Kodi Addon. It has all sorts of sports channels including ESPN, Sky sports and so on. SportsNation HD Kodi Addon is a part of SuperRepo repository project. SuperRepo repository is a collection of all kinds of addons which provides access to movies, TV shows, music, sports, etc. So, in order to install SportsNation HD Kodi Addon, first, we have to install SuperRepo Repository on your Kodi media player. Follow the step by step guide on how to install SuperRepo Repository guide and later we will being to install SportsNation HD Kodi Addon. Here we go:
How to Install SuperRepo Repository on Kodi:
1. Open Kodi.
2. Click on Settings icon from home screen.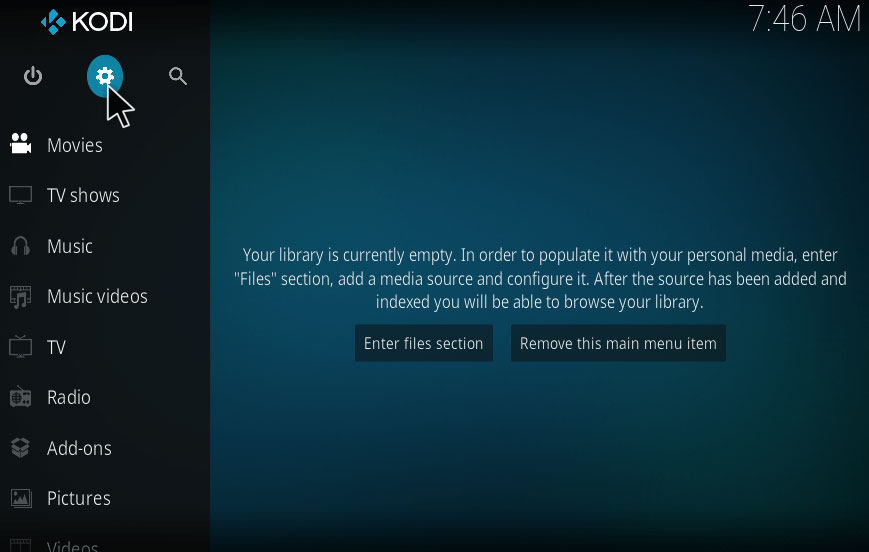 3. Open File Manager.
4. Click on "Add Source".
5. Next, double-click the "None" option when a new dialog box appears.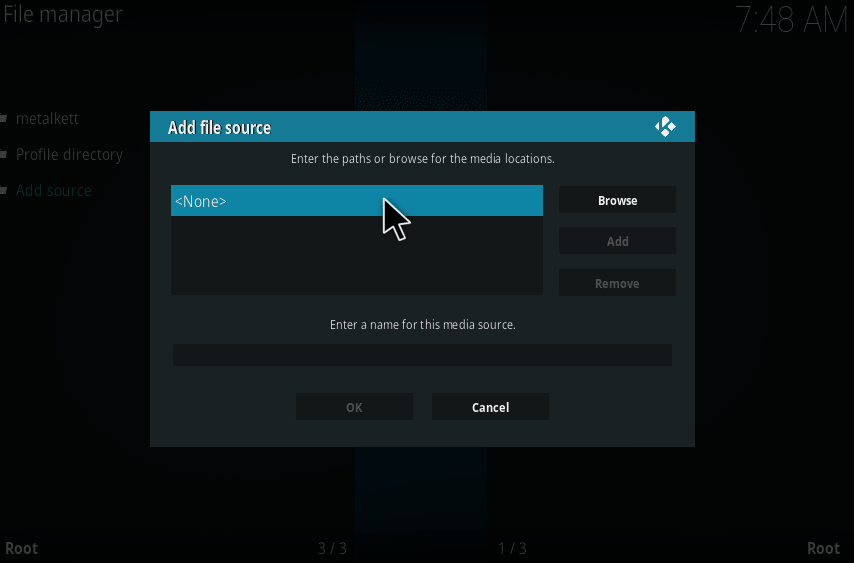 6. Now, add the following URL as given – "http://srp.nu" in the box.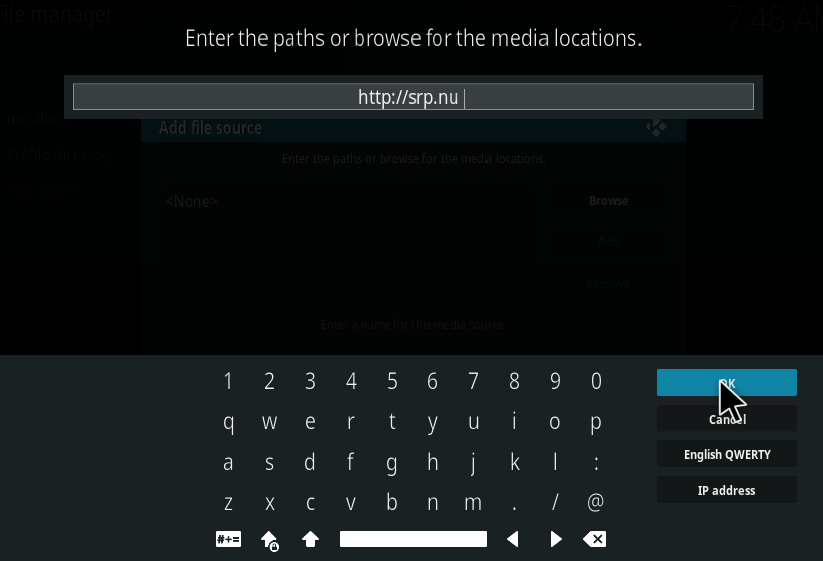 7. Also, name it as 'SuperRepo'. However, you can add any name, but add the suggested one.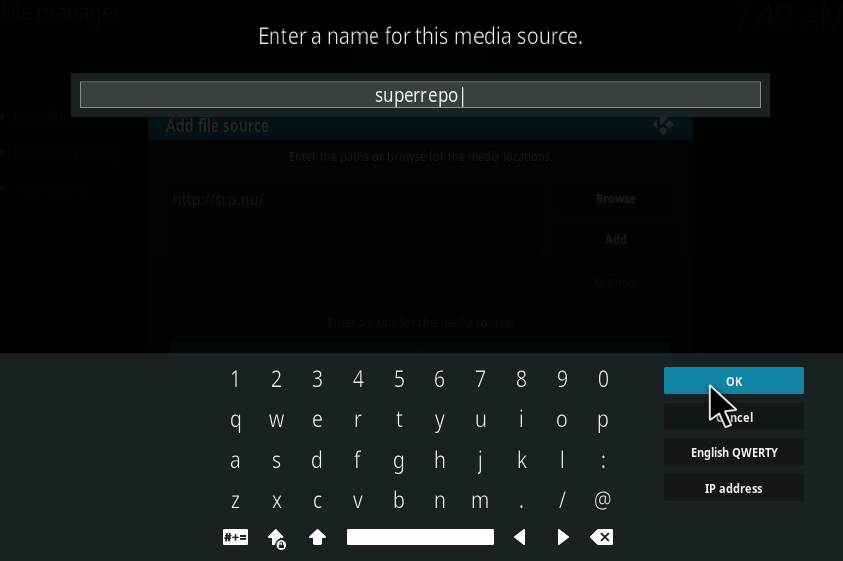 8. Go back to the home screen. Now click on Addons button from the menu.
9. Click on an icon like unzipper in the top left corner of the screen.
10. Click on Install from Zip file to install the required zip file.
11. Choose the file name 'SuperRepo'.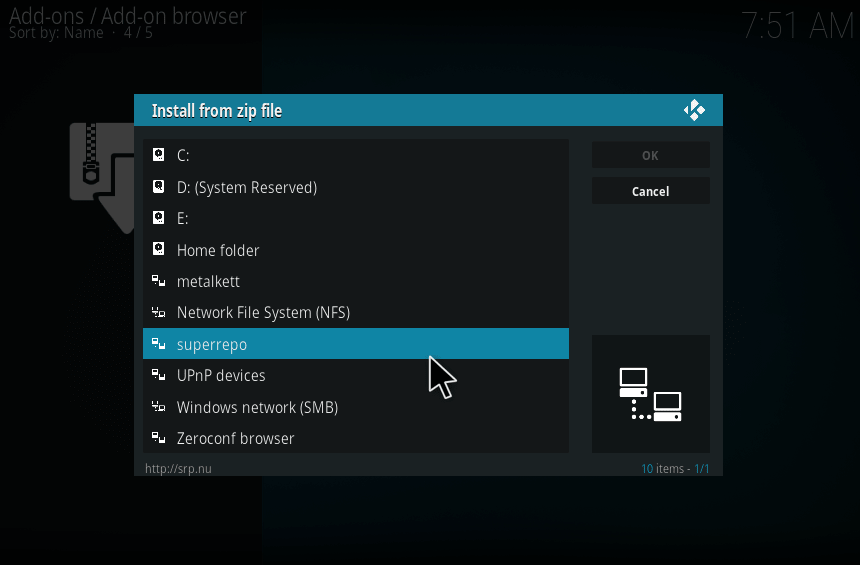 12. Now choose the version of your Kodi Media Player. Choose Krypton.
13. Now choose "ALL" on the next screen and press ok. This "All" option includes all the types of addon contained within the repository.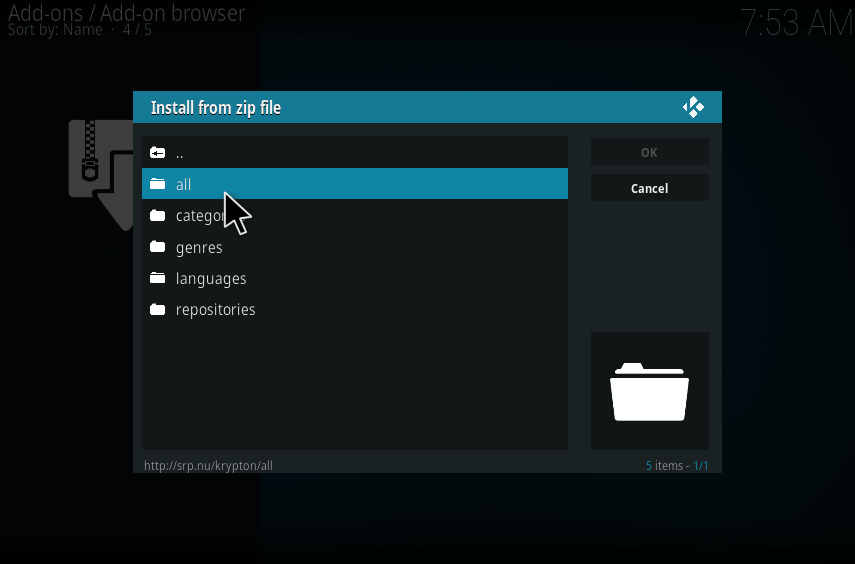 14. Choose superrepo.kodi.krypton.all-0.7.04.zip and tap ok.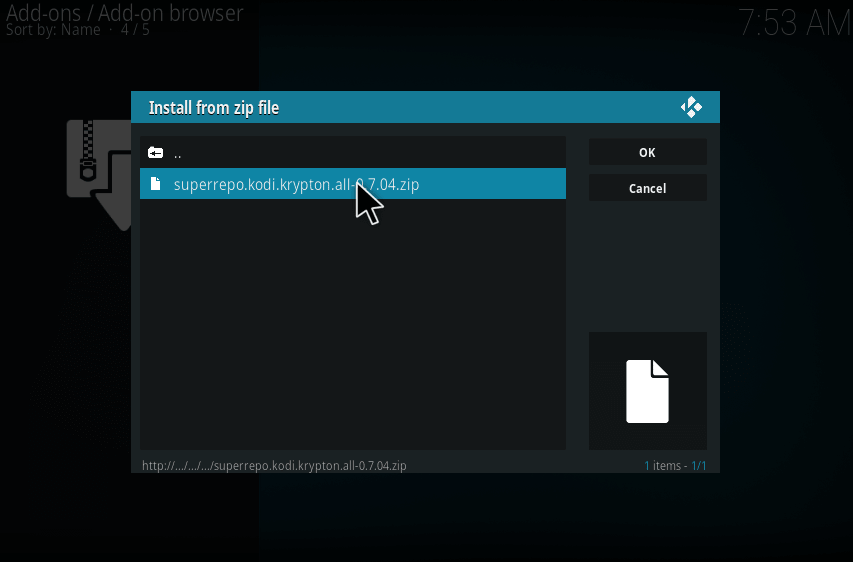 15. Now, wait for some while a notification appears about SuperRepo Repository that it has been installed successfully and it's ready to use.
How to install SportsNation HD Kodi addon?
As we stated before, SuperRepo Repository is a big collection of addons. It includes all types of addons which feature movies, tv shows, sports, music, etc. We need to install SportsNation HD Kodi Addon from here. Here we go:
1. Head over to the menu and Click on "Install From The Repository" option.
2. Here you will see all the installed repositories. Choose SuperRepo All[Krytpton][v7].
3. Here all sorts of addons will be listed based upon their categories. From the list choose "Video Add-ons" and hit OK.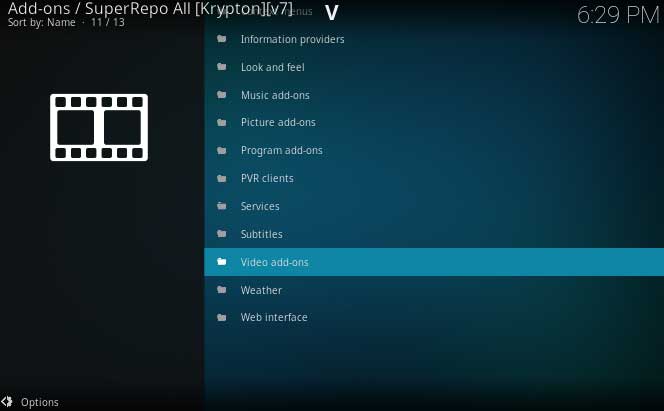 4. Now, all addons which fall under the video category will be listed here. Look and search for SportsNation HD addon and click on it.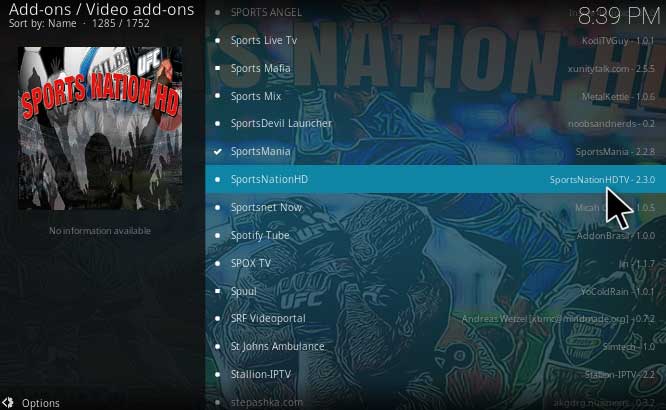 5. On the next screen, install the SportsNation HD addon by clicking the install button.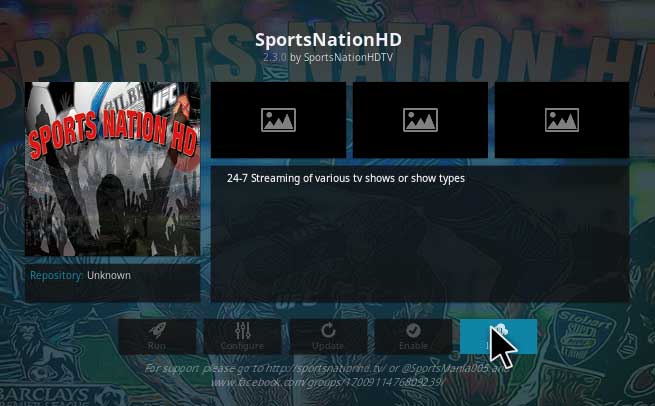 6. Once you click the install button, it will take some time to install the required files. Once installed, a notification will appear on the screen that addon is installed successfully and is ready to use. Now open the addon by clicking on the open button.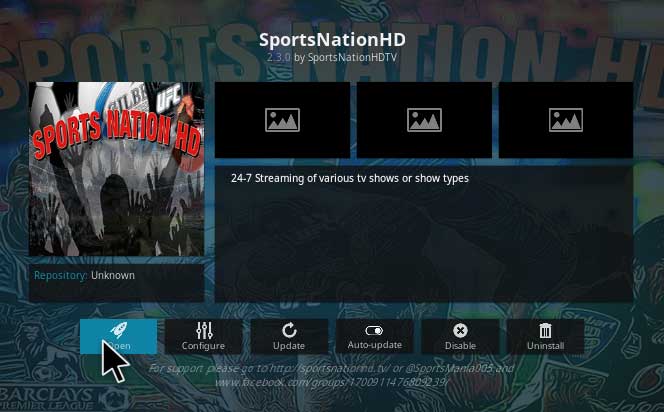 7. It is straight and simple now. Once installed, open it, and you will see all the sports channels listed here. A list of popular sports channels like ESPN, Sky sports and so on will be there for you. Just start enjoying your time.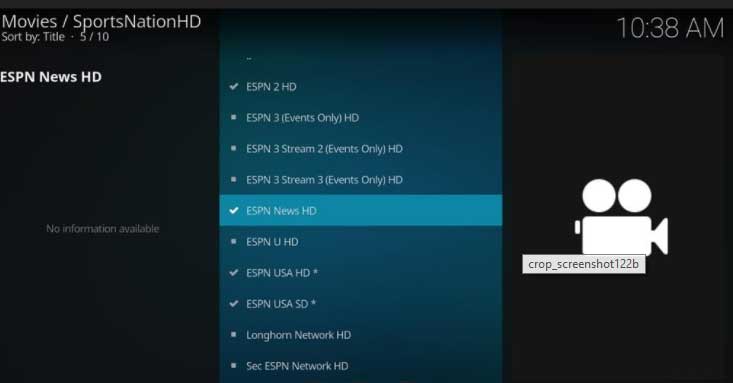 Note: Once you open the SportsNation HD Kodi addon, you will be asked to log-in to your SportsNation HD account. Enter the username and password and then press ok. If you don't have an account yet, please visit the site http://sportsnationhd.tv and create your account and give those credentials to the addon and you can access the SportsNation HD addon.
We hope you have followed the step by step guide and have successfully installed the SportsNation HD Kodi addon. Now start enjoying your favorite sports channels and spend your time with your loving ones. If you are still facing any problem downloading and installing SportsNation HD Kodi addon, please let us know in the comment section below. We will be more than happy to assist you on the same. Bye.