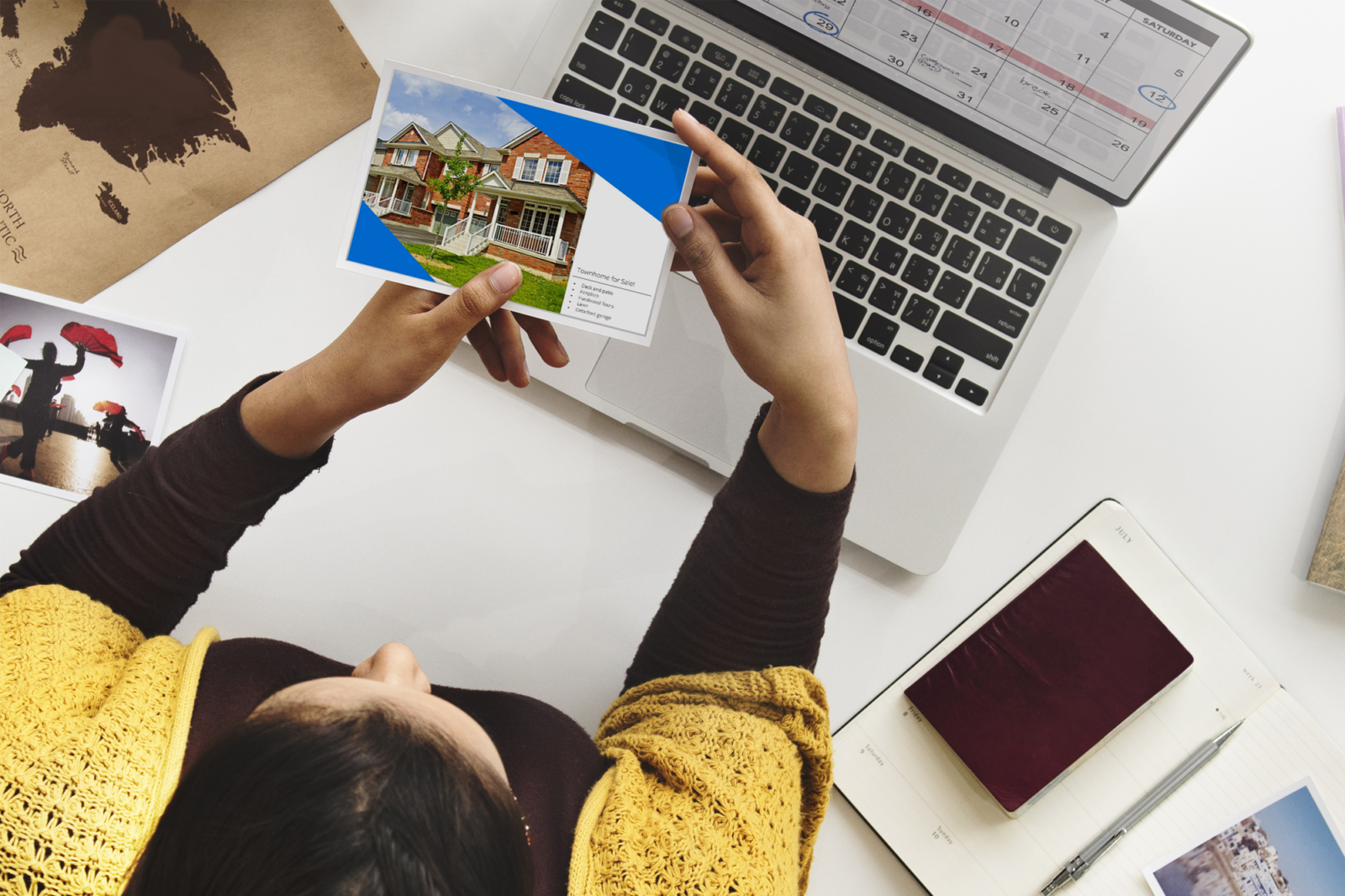 How to Market Luxury Houses for Sale With Real Estate Postcards
Sending direct advertisement cards in the mail remains a strong marketing strategy for realtors looking to build their brand and gain interest from potential clients.
Although they include a lot of information, these cards are compact, and easily prevent readers from feeling overwhelmed by the advertisements and services featured.
Although digital advertising via email marketing, search engine optimization, and other online marketing tactics are growing in popularity, direct marketing strategies like advertisement postcards remain a top way to grow brand awareness and generate leads.
But as with digital advertising, doorstop advertisements for real estate professionals and companies require strategy in order to be perceived successfully as well.
To learn how you can strategically use real estate postcards to market luxury houses for sale, read on and visit the site!
1. Boast Your Expertise On Real Estate Postcards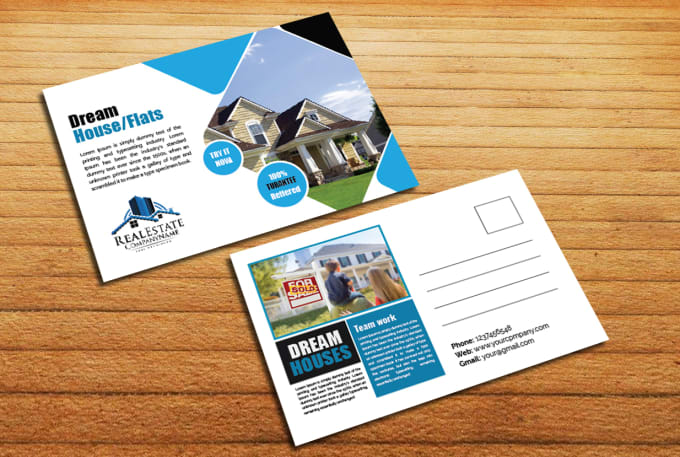 You can use "Just Listed" Postcards to promote new luxury houses on the market and to affiliate your brand with luxury homes for sale.
State on your postcards various pictures and listing prices of the luxury homes that you have already sold to showcase your realtor skills and intrigue future clients to consider working with you.
2. Provide Contact information 
In addition to images of previous sales, include relevant contact information, including your work number, your email, and your website information to keep potential clients in the loop of what you're up to.
Be sure to make this information clear and legible on your real estate postcards, but don't bombard the majority of the space with your information. The font should be clear and concise without error or tons of color.
3. Postcards For Expired Listings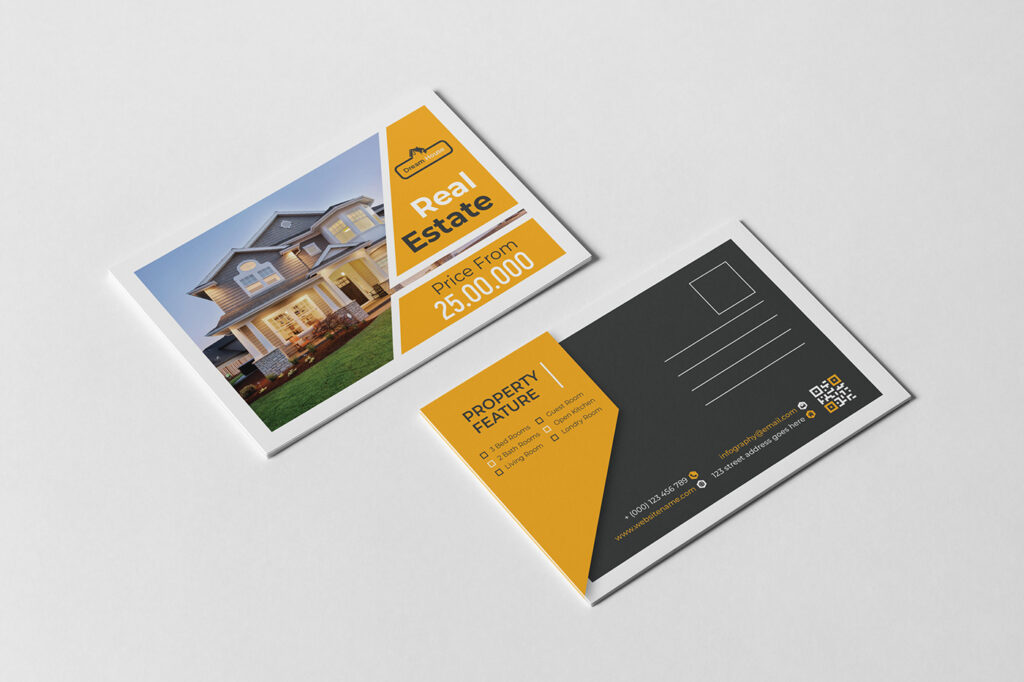 When you send your real estate postcards to homeowners who have not been successful at selling their homes, the goal is to provide informative information that answers their questions about the selling process, as opposed to providing a confident marketing pitch.
These clients are looking for a realtor that they can trust, given that their previous efforts have failed them. Suggest that you could be the agent to help them get out of their rut and finally sell their homes!
Be gentle in your approach, as these clients are less motivated to move forward with the process from just the first sign of a good realtor.
4. Include Incentives For Expired Listings 
You might pique client interests by providing incentives of monetary reward related to their homes that did not sell.
If a home hasn't sold, it's likely that some home improvements are needed, so including a gift card to a home improvement store might be the ticket to get them interested.
5. Address Client Needs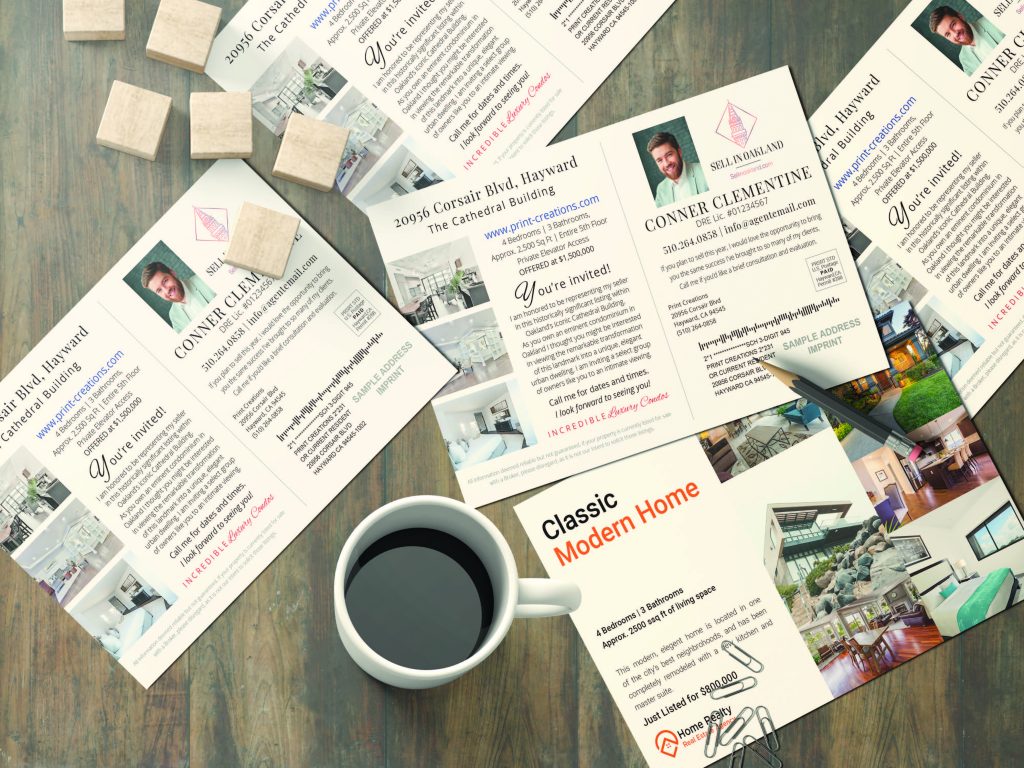 Using urgency symbols like an image of a panic button can also intrigue homeowners of expired listings to read the entire postcard and consider working with you.
The goal is to appeal to their needs where they are today in the selling process.
For potential clients without failed sales, be more direct in voicing what you can do for them to make their sales a success.
Offer to speak in person about quotes, the selling process, and to go over any questions or concerns they may have about the process.
Be as helpful as you can to potential clients to earn their trust. The more authentic and forthcoming you are, the more likely potential clients will consider you in the future.
6. Put Your Picture On Your Postcards
Put your photograph on your real estate postcards; people like to place a face to the name.
Be transparent and direct from the start, giving your potential clients the ability to judge for themselves whether you seem like someone they'd want to work with.
Leaving space for the client to make their own decisions increases the sense of freedom they'll feel throughout the process, especially if you keep that dynamic up after they contact you.
Make sure that the photograph you use is professional, taken in good lighting, and is of late.
People can usually tell when photos are outdated, and they will be more interested if you can convey a present, attentive approach to your real estate services.
Do your best to keep your real estate postcards fresh: out with the old and in with the new.
7. Offer Promotional Deals To Gain Interest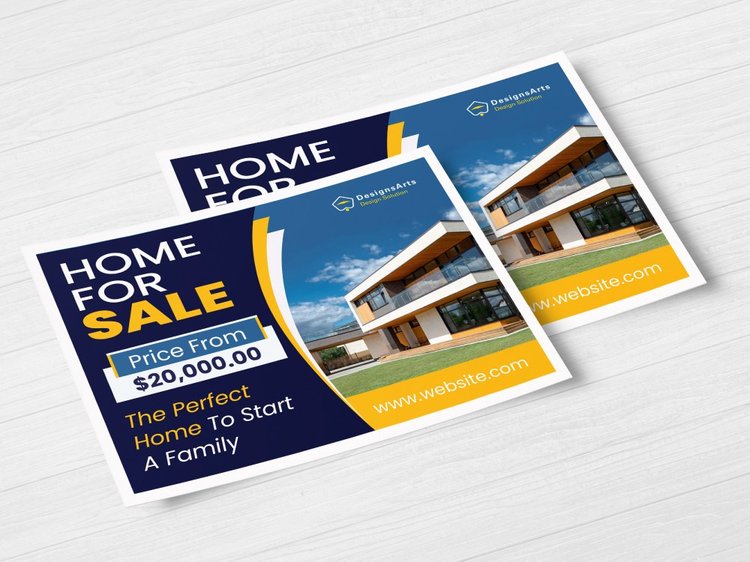 Write on your cards that the first ten people who sign up to receive your newsletters will be granted early access to open houses in the area.
Creating a sense of exclusivity will intrigue interested buyers and sellers, as well as others who are curious about your real estate offerings.
It is important to make your real estate postcards relevant to different target audiences and to appeal to their interests on a case-by-case basis.
You might only provide this promotional content to specific neighborhoods known for luxury buys to cut into your target market directly.
If you have cheaper listings for sale, send out your postcards to individuals and families that reside in cheaper neighborhoods.
By sending your real estate postcards out in strategic ways, you can directly control who receives your advertisements and who does not.
8. Use Data Analytics To Influence Your Postcards 
Use your data analytics software or related tools to gauge customer profiles of those who visit your site and engage on your social media.
You can more successfully formulate insights as to where you should send your real estate postcards by using these resources.
For example, if you learn that most of your viewers are interested in gated communities, you can start creating real estate postcards that cater to this interest and send them out to respective neighborhoods.
If you can use your data insights correctly and learn to think like a customer, all the clients you need will come to you, just from your real estate postcards.
Utilize Direct Advertising To Attract Clients
In the world of real estate, direct marketing remains one of the most effective ways to gather clients, grow your brand, and thrive in real estate! Get started on your postcards today.