Is BlueStacks RDP Suitable To Play Games
Bluestacks RDP is the RDP server that is customized to be used for Bluestacks. Bluestacks is an Android emulator software on macOS and Windows that was developed in 2009 by Jay Vaishnav.
This software will be installed on your RDP like an Android tablet, and with its help, you can install all Android applications on it.

What applications can be run on Bluestacks RDP?
You can install all Android applications and games on this simulator but there is a point! On the RDP server, you will have a delay because of the ping speed and the lack of graphics. So you cannot run well all of the games as best as your own PC/Phone is! As a result, this server is suitable for the games and application that needs to be always online and for the processes that should be repeated always in 24 hours.
What Is RDP?
RDP is the abbreviation of Remote Desktop Connection. RDP is a server that is created on a big main server through virtualization technologies like VMware, KVM, and etc, On every Windows operating system, you can connect to the RDP through Remote Desktop Connection Application. So, you will have a remote windows desktop which will be online 24×7 and you can access this desktop through your own MAC or Windows computer, Android, and IOS smart phone from any location you are.
How To Connect To Bluestacks RDP?
After ordering for Bluestacks RDP, the login details which is included IP (Computer Name), Username, and password will be sent to you through email. You can easily open a remote desktop connection in the search bar of Windows. Once you received the login details, you should put them in a remote desktop connection, and then you will be able to connect to the RDP.
What Are The Advantages Of Blustacks RDP?
The important point is that when you buy RDP with Bluestacks, because it needs a little more RAM to be run, you won't involve your system resources to run Bluestacks and it will use the resources of the remote server itself and you just use it. Also, you won't have your system with yourself. So you won't be able to always use Bluestacks. But on Bluestacks RDP, you can easily connect to Remote Desktop Client application on your mobile phone and use the server even you don't have your own system with yourself.
Here are some of the advantages listed:
Bluestacks Installed By Default
Admin-Access RDP
Always Online
24/7 Support
Dedicated IP
Bandwidth on 1Gbps Port
Is It Safe To Install Bluestacks On My Own System?
As my own experience and some user experiences, Bluestacks slows down the system. It happens because Blustacks uses most of the resources of the system. Especially the RAM and GPU.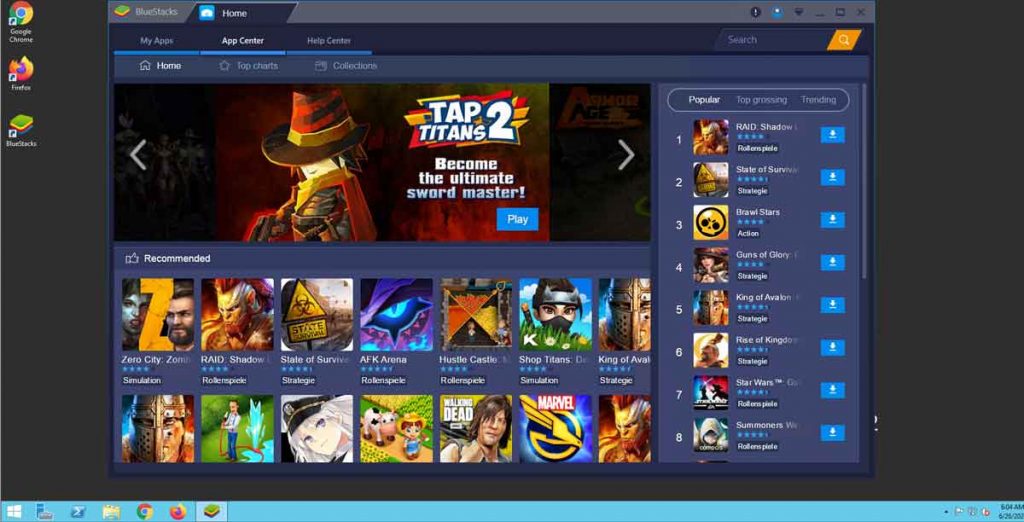 In Conclusion To
You can buy RDP to use Bluestacks on it to run the tasks that you need to work with 24×7. It has many advantages than installing it on your own system which was explained above. or you can simply get an RDP with Bluestacks pre-installed through the link below:
This RDP service can be deployed on more than 10 locations with pure dedicated IP from USA, Europe, and Asia. this service comes with administrator privileges and Remote Desktop Connection access.

Note: The least RAM of Bluestacks RDP should be at least 2GB or 4GB to work properly.
I hope you have enjoyed this post and found it useful. Please do not hesitate to share your opinions with us.