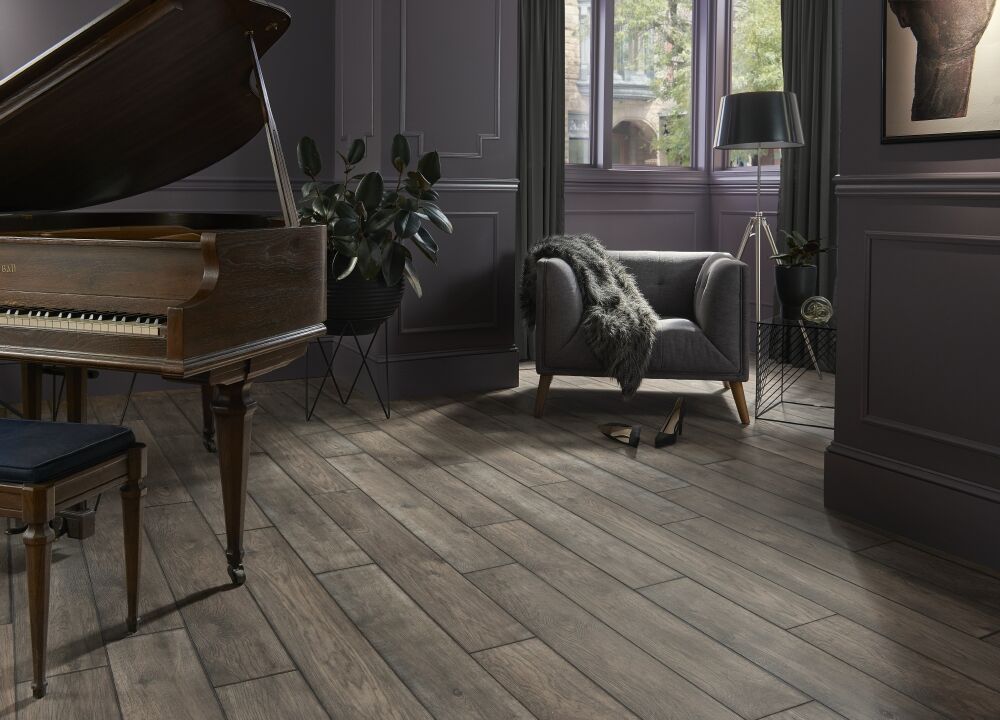 How Long After Laying LVT Can You Walk On It?
Laying luxury vinyl tiles (LVT) may be the most crucial step in your home's expansion process. Laying LVT can be a bit of a balancing act. You might want to make sure that your floor will stand up to the weight of your furniture and people, but you also don't want to lay it down too soon. It is essential to know how long you should wait before walking on your new floors.
However, there is no set rule for how long you should wait before walking on your new floor. All you need is to make sure the LVT is still pliable when you walk on it, it will be more likely to buckle under the weight of heavy objects or people. Furthermore, there are other factors that must be taken into account. This article illustrates how much time one must wait to walk after laying LVT.
How Long To Wait Before Walking On A Newly Installed Luxury Vinyl Tile?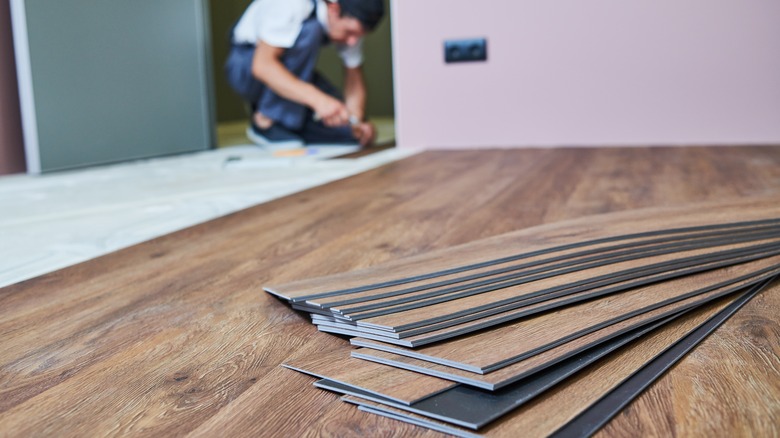 Luxury vinyl tile is a widely used flooring option because it is durable, doesn't require much maintenance, and offers a wide range of designs. However, like any flooring installation, it is important to follow the proper procedures to ensure that the installation is successful, and that the flooring lasts for years to come.
One essential aspect of the LVT installation process is the drying time after the tiles have been laid. Walking on the tiles too soon can cause damage and potentially ruin the entire installation. So, how long after laying LVT can you walk on it? If you are looking forward to get vinyl tile flooring in your house, then head on to this website to buy LVT in plank, tile or sheet options.
There are several factors that can affect how long you need to wait before walking on it, including the type of flooring material used, the type of adhesive used in installation and the humidity and temperature of the room. In general, it is recommended to wait at least 24 hours before walking on the tiles after they have been laid. This enables the adhesive to fully dry and solidify the bond between the tiles and the subfloor.
If you are using a pressure-sensitive adhesive, the drying time may be shorter, and you may be able to walk on the tiles after only a few hours. However, you might want to wait at least 12 hours to be safe. If you are using a wet adhesive, the drying time will be longer, and you may need to wait up to 48 hours before walking on the tiles.
Furthermore, make sure there aren't any gaps between boards or planks that make a physical connection between them, or else these gaps will need to be filled in before walking. Be careful to adhere to the manufacturer's recommendations for the suggested drying time and the specific adhesive you are using.
It is essential to note that the drying time may be longer if the humidity and temperature in the room are not optimal. If the room is too humid or too cold, the adhesive may not cure properly, which can affect the bond between the tiles and the subfloor.
Why must you consider LVT flooring in your house?
LVT flooring is a type of underlayment that can be used in addition to concrete or tile. It's also known as an "invisible" floor since it can be installed in areas where you don't want people to see the underlying flooring. Here are a few benefits of luxury vinyl tile.
1. Flexibility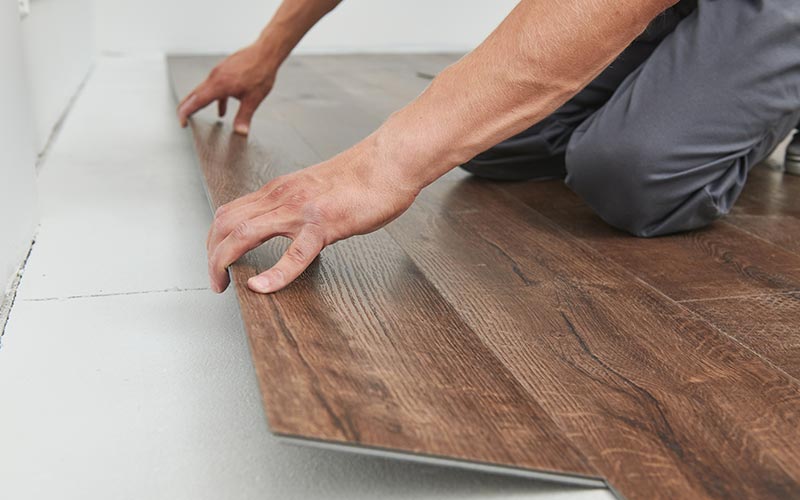 The main benefit of LVT flooring is its flexibility. You can use it on any type of surface, from carpet to wood flooring to hardwood flooring. You can install LVT floors over other types of floors without damaging them or having to worry about damage due to moisture or wear and tear on your home's other surfaces.
2. Easy to install
It is easy to install and can be installed easily by anyone who has some experience with hammers and nails even if you are not a professional carpenter. It can be used in any room of your home, so it's the perfect solution for any space that needs an update.
3. Low-maintenance and cost-effective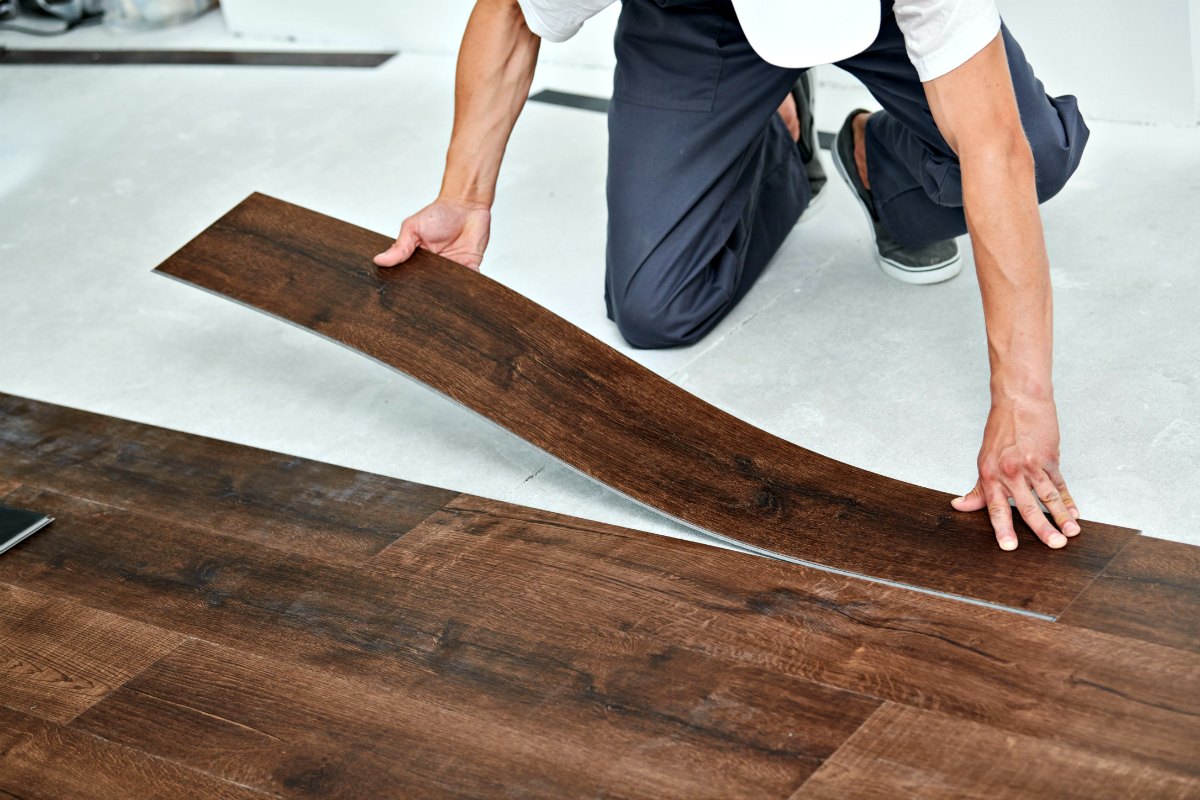 Another essential benefit is that it is maintenance-free. This means that you don't have to worry about waxing, polishing or sealing your floors with chemicals. In addition, vinyl flooring is affordable and is a popular and relatively cost-effective option for homeowners who want to replace their old and worn-out carpets.
4. Durable
LVT flooring is extremely durable and long-lasting compared to other types of tile. It's also a great option if you have pets or children in the house because it can withstand scratches and spills without damage. Furthermore, it's made of concrete, which means that it can last a very long time without any replacement. It's easy to clean, which means you will spend less time cleaning your floors and more time enjoying them.
5. Stylish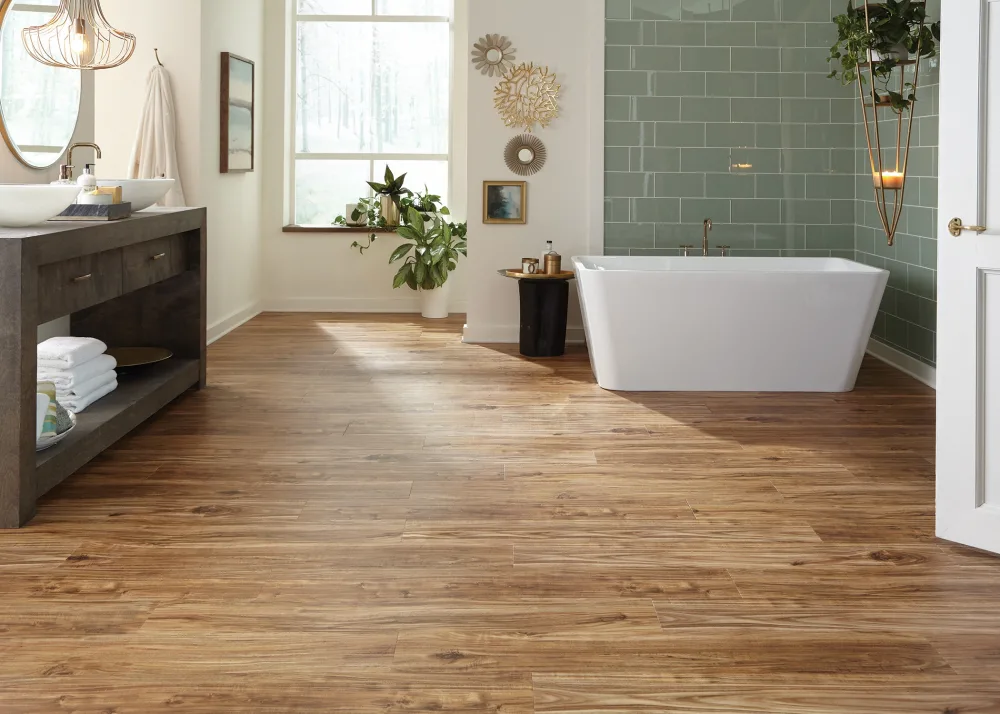 LVT flooring is also stylish and versatile. It's available in many different colors and patterns, so you can customize your space to fit your needs. Additionally, if you are not sure what kind of flooring will work best for your home, make sure to try vinyl flooring as it will guarantee you the flexibility in choosing from a wide variety of options before making a final decision on something else entirely.
The Bottom-line
To ensure that the LVT installation is successful, and the tiles are able to withstand regular use, it is crucial to follow the manufacturer's instructions, and wait the recommended amount of time before walking on the tiles. This will ensure that the adhesive has had enough time to cure and the tiles are properly bonded to the subfloor.
Furthermore, make sure you are aware of the benefits of LVT, so you can install the right type of flooring for your house. By following these guidelines, you can ensure that your LVT flooring is properly installed and ready for use.