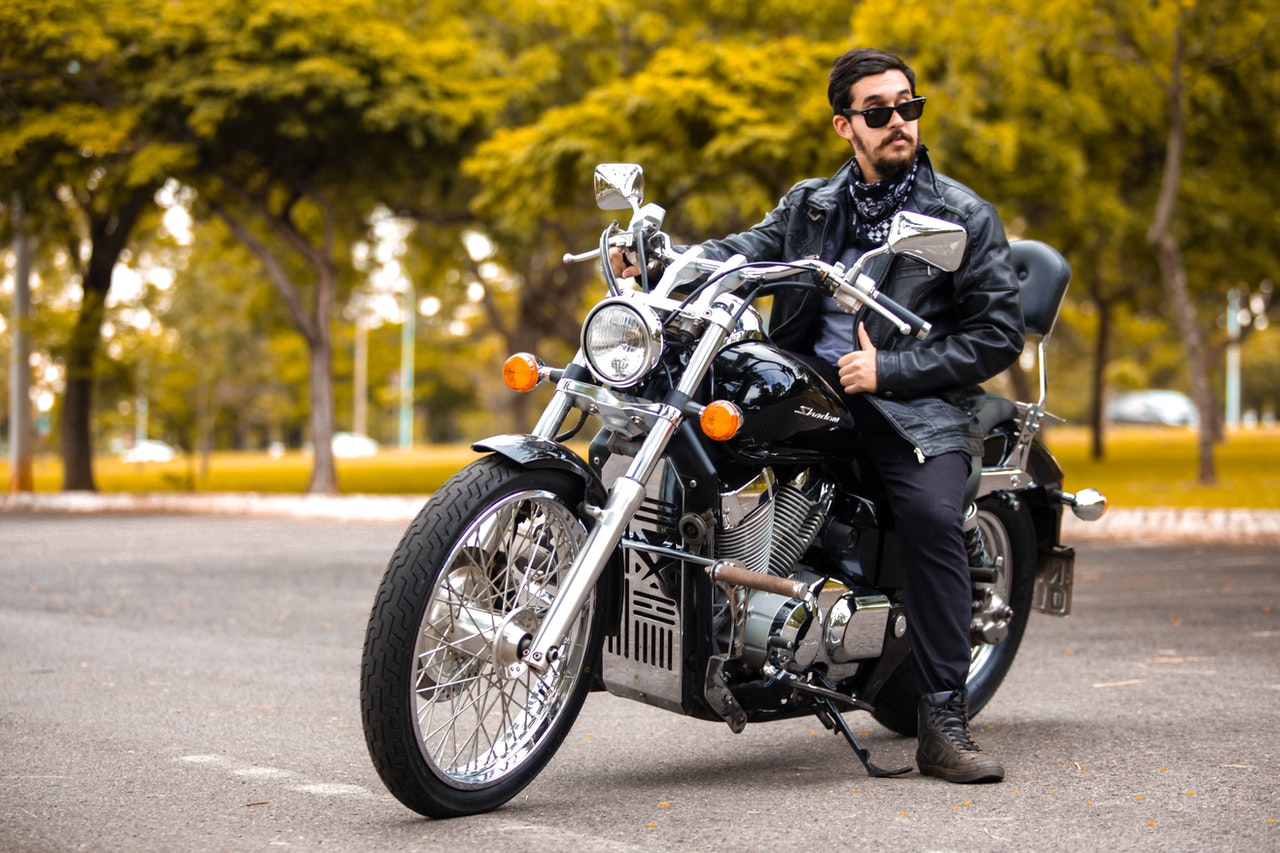 7 Fashion Items Every Biker Should Own – 2023 Guide
If you are thinking about entering the world or motorcycles or simply find the biker attire appealing, you probably need some tips. After all, the first thing most people notice about someone is their outfit and accessories they wear. Some die-hard bikers don't really care about the details, and what's more, they consider them to be the essential part of the gear.
In a way, they are right. These pieces fall into the category of essential gear, but their beauty is that every individual can use them to express their character, attitude, interests, causes they are passionate about, and so on. In the following article, we will discuss some pieces that every biker possesses and that you can get too, even if you just want to recreate the look.
1. Jacket or vest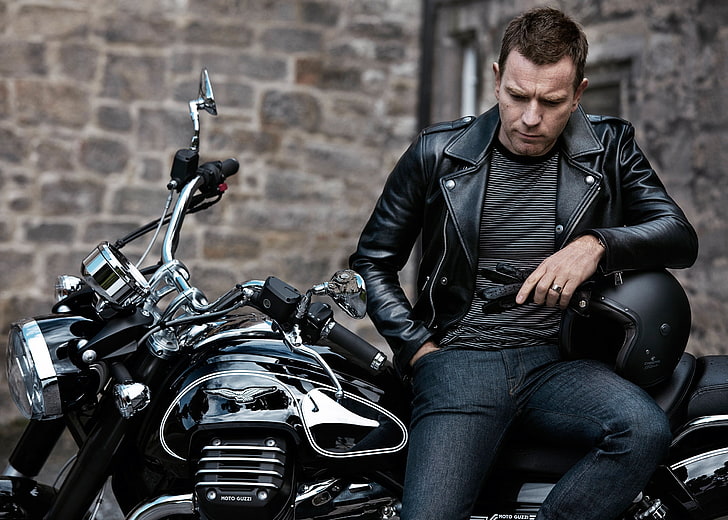 First things first, the essential piece of a biker outfit is a leather jacket or vest. The great thing about these is that they can in a vast number of styles and designs and are made of different materials, everything from textile to leather. However, keep in mind that a biker jacket isn't a simple leather jacket.
What do we mean by this? Well, basically, it includes numerous protective pads that are designed to prevent scratches or different types of injuries that can occur if you get into an accident and fall off the motorcycle. Due to this reason, if you have just purchased a motorcycle and want to go on long rides, you will have to do some research to find the right jacket for you.
Always go with high-quality leather, not only because it can absorb the blows, but also keep you warm. Don't forget to consider the weather because even though it is warm outside, it can get pretty chilly on your ride.
2. Jeans
When it comes to jeans and trousers, the same rule applies – if you are entering the world of pro bikers, you should get the specifically designed pair. First of all, these also contain protective pads, and they are also made of thick jeans. It will further protect your skin in the case of an accident since it won't tear as easily, and plus, it will ensure that the pair has a longer life expectancy.
What's more, keep in mind that these have a unique fit. If you want just to imitate the look, you can wear any regular jeans, but if you plan on riding for hours at a time, you will need something that is comfortable. It means that these aren't too tight, because just imagine how annoying that would be.
When it comes to color, you have multiple options. Most bikers would opt for dark or black jeans, but that doesn't mean that you also have to.
3. Boots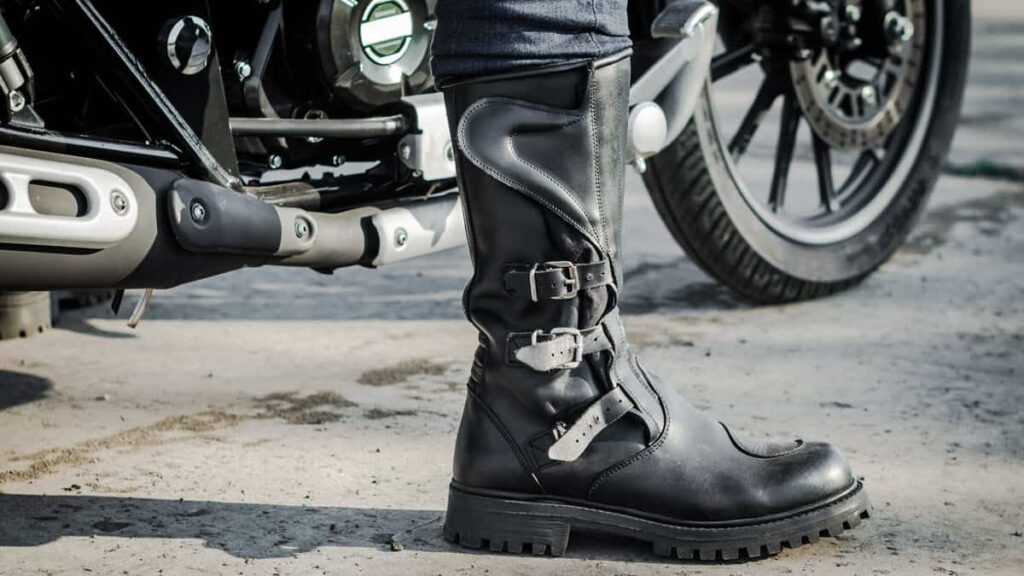 Boots are the next on our list, and surely you are familiar with the design of these. They always cover the rider's ankles, have a rubber sole, and are reinforced to protect the feet. Not only can they prevent injuries in the accidents, but they also protect the ankles from burns that can be caused by the exhaust pipes. In addition, they are also usually waterproof.
The popularity of these has increased enormously in the last few years, so every major brand in the world has released its design of biker boots. Keep in mind that these usually aren't proper biking boots, meaning that they aren't reinforced, so if you are looking for the real thing, our advice is to visit stores that specialize in motorcycle gear.
4. Gloves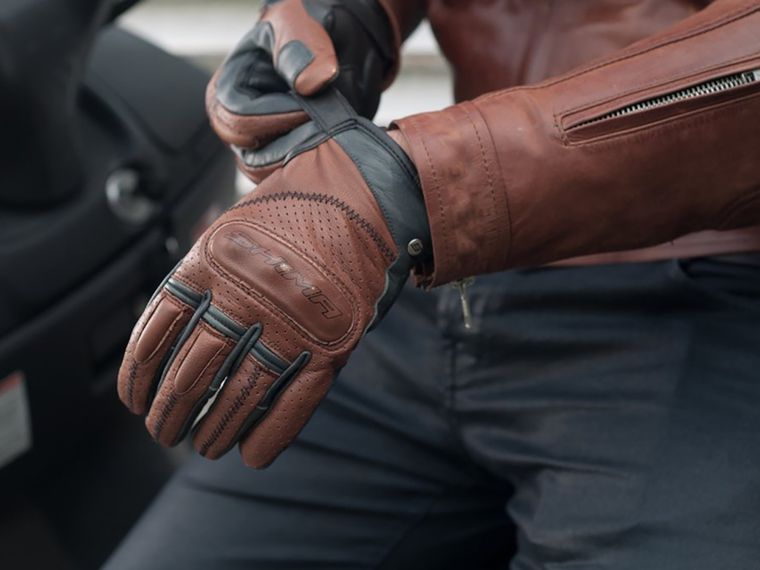 Riding gloves aren't usually the first thing that comes to people's minds, but we believe this to be unfair. Not only are they an important part of the gear, but they can really transform this attire. If you are just looking for a piece to make a statement, you can go with half-finger gloves that you can buy, well, almost anywhere, since they are quite popular.
On the other hand, if this is not the case, you should look for pro biker gloves. Like other pieces of equipment, they include special pads that will protect your hands and fingers and keep them warm during the long rides.
Accessories
Finally, we have reached the most interesting part. Even though you can decorate your jacket, helmet, or gloves with all kinds of motifs, nothing enables you to show who you really are better than accessories. When it comes to biker items, there are many of these.
5. Shades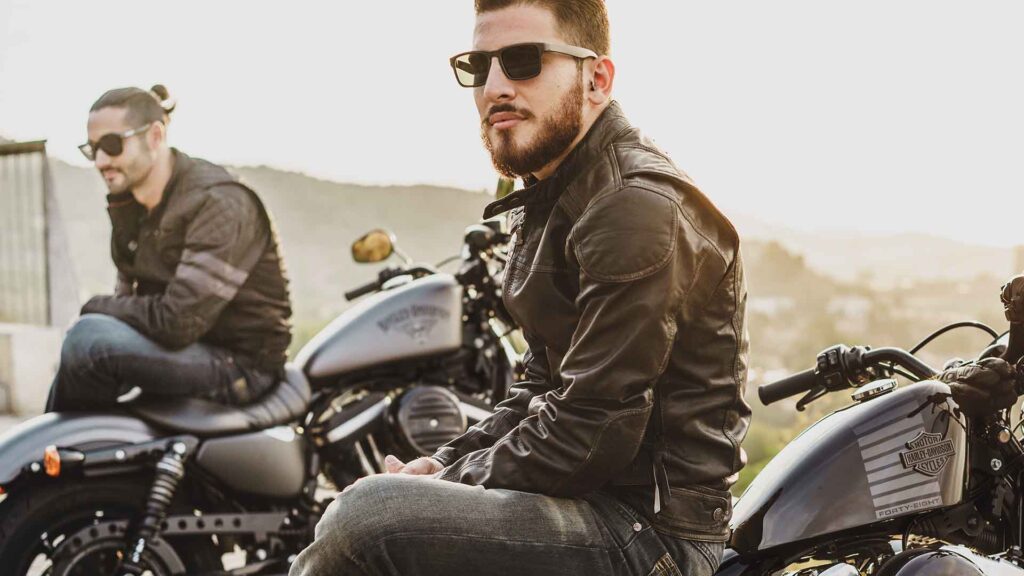 Up to now, we have talked about important pieces of equipment that bikers need, but sunglasses are considered to be an essential accessory. There are many reasons for this. First of all, they reduce glare, which not only improves your safety and driving ability but eliminates the need to strain your eyes, which is essential when the sun is bright.
6. Jewelry
When it comes to jewelry, bikers usually opt for rings and necklaces, but a lot of people would put belt buckles in this category as well. Why are these so popular? Well, they are the perfect method riders use to express their personality and interest. Surely, you have noticed the intricate design of these. They can depict everything, from snakes and tigers to skulls and dragons. Besides, these give that impression of danger, which is another reason people find bikers appealing and fascinating.
In addition, we have also mentioned belts and buckles. As you can assume, the former are usually made of sturdy leather, most commonly in black and brown, but buckles are considered to be another type of accessory.
7. Wallets and luggage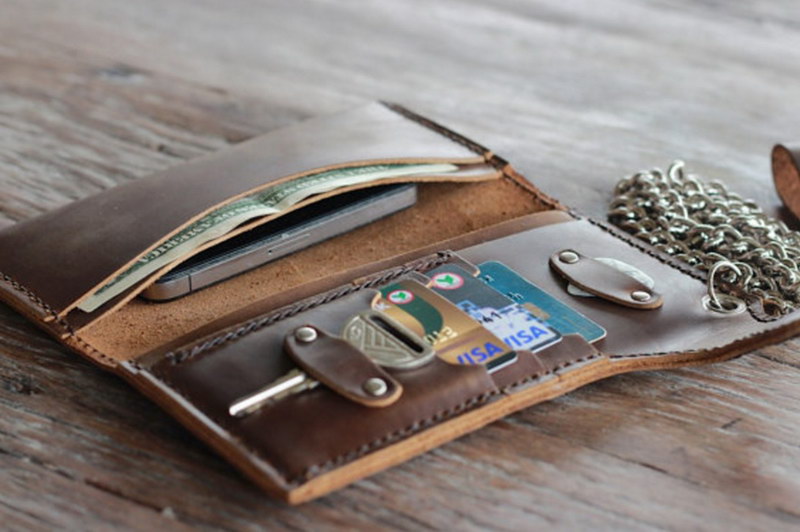 Wherever you go, regardless of the duration of the trip, you need to have a wallet. When it comes to biker wallets, they come in multiple sizes and usually depict intricate designs, so you should check this to see what is available and choose your favorite one. Naturally, there are a few things to consider before purchasing one, such as the size, materials, pattern, and so on.
Finally, if you want to travel across the country on your bike, you will need to bring some luggage with you. When choosing these, you have multiple options because you can go with a saddlebag, touring pack, cooler bag, or a simple backpack.