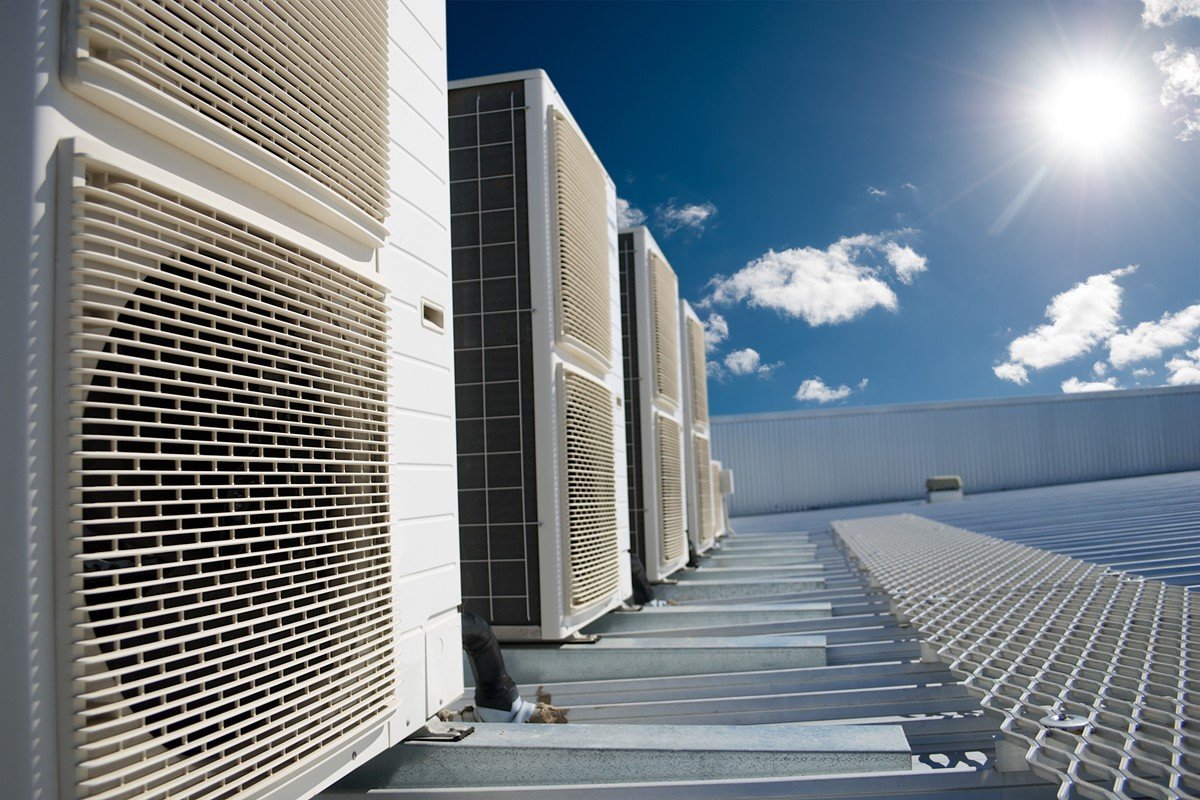 The Different Types Of Residential AC Systems
Regardless of the season, a reliable HVAC system is a necessity. In addition to keeping your home comfortable, your system also provides ventilation for your home, removing allergens and dust through the filtration system. This is especially important in homes with pets or people with allergies. 
Does it matter what type of HVAC system you choose for your home? Well, that depends on the particular requirements that you have. For example, if you have allergies or pets, you'll want a system with an accessible filter that can be changed often and utilizes a HEPA filter for additional filtering of dander and allergens. 
Although the system that cools and heats our homes appears to be intricate, the fundamentals of air conditioning and heating are actually pretty simple ideas. For a further explanation of these systems, visit  website to read more in-depth descriptions. 
The goal of an HVAC system, which stands for heating, ventilation, and air conditioning, is to create a comfortable interior atmosphere.
In terms of residential needs, there are four categories of HVAC systems, each with a range of sizes and features, which can be installed to meet your house or place of business. After doing your research, speak with an HVAC professional about what your household needs for comfort involve, and they'll be able to answer any questions you may have about your home HVAC needs. 
Split systems that combine temperature regulation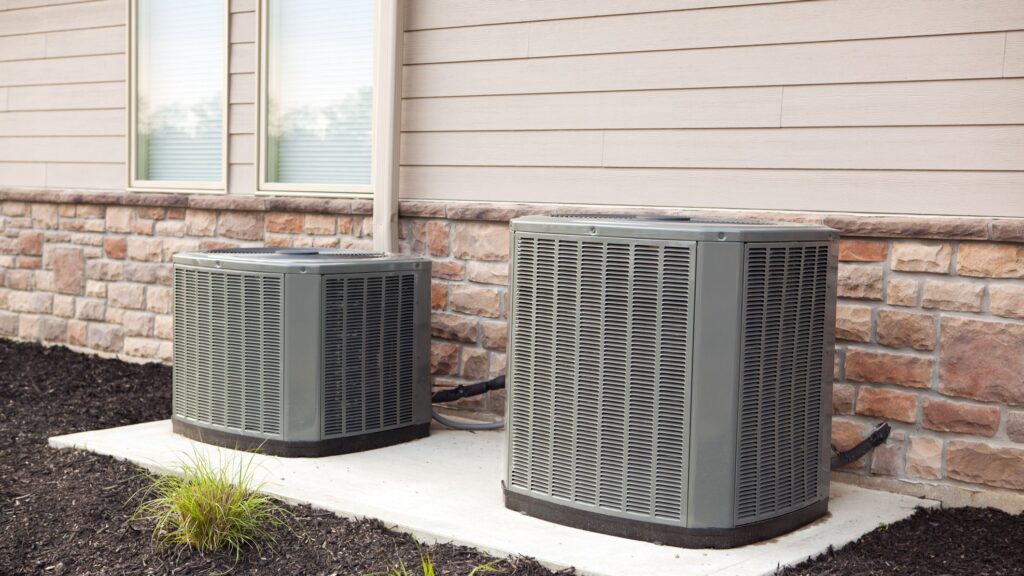 Split systems for maintaining interior comfort are thought to be the most widely used types of HVAC equipment. It is split into two very distinct units, which explains the name. They are technically an AC unit and a furnace, however, for convenience, it is often just explained as a split system. 
It should be stressed that the interior and outdoor units of these systems are easily differentiated.
These HVAC items have an exterior cooling system with coils, compressors, and refrigerants to chill the air and a ventilation system to exhaust hot air. Click here for more on ventilation systems in the home. The other component is usually the furnace, often placed in the basement of a home. 
On the other hand, if the house doesn't have a distinct basement level, the heater that is part of the air conditioning along with the heating split system is installed in an additional storage space. 
In this process, a standard thermostat is used to control the temperature and keep it at a comfortable level. The air isn't a blended combination from the two units, instead, one will operate if it's too cold in the house, or the other will turn on if it's too warm in the house. 
Split System Hybrids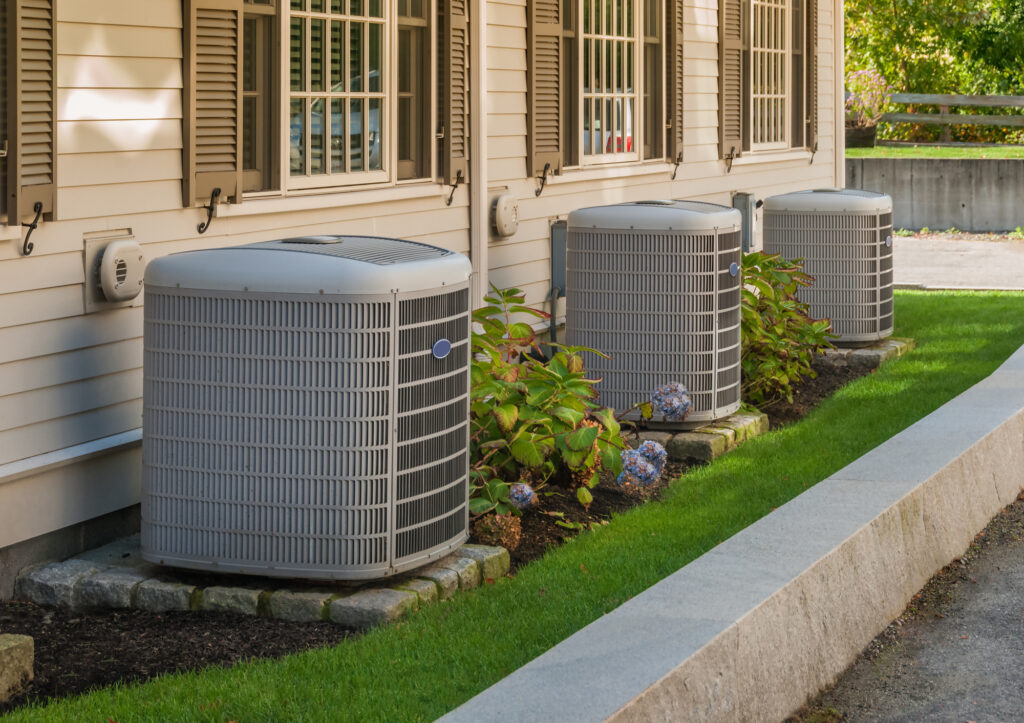 There are numerous similarities between split systems as well as hybrid HVAC systems, but there are also some key differences. The hybrid heating unit is one of the unique characteristics of this particular HVAC system that helps to lower energy costs. The important distinctions will be decided by the homeowners.
The units give residents the ability to choose if they need to quickly heat the home using propane power (https://afdc.energy.gov/fuels/propane_basics.html), which is less time-consuming and more thorough, or electricity, known to be more effective and quieter.
In addition to offering all the advantages of a combined system, this one also saves energy and lowers utility bills. Traditional thermostats and ducting are also necessary.
Ductless Mini Splits
Duct-free or just mini-split solutions are not suitable for everyone due to their hefty upfront costs and long list of benefits for particular demands and applications. It provides an amazing solution in some locations where conventional ducting systems are inappropriate. A great substitute for it can possibly be the modern ducted HVAC systems.
The normal place for ductless unit installation is in the particular home spaces that need temperature regulation. You may have four indoor air handling systems for every exterior unit. 
Because of how ineffective its thermal device is compared to other options; it is mainly used in warmer climates.
Complete HVAC systems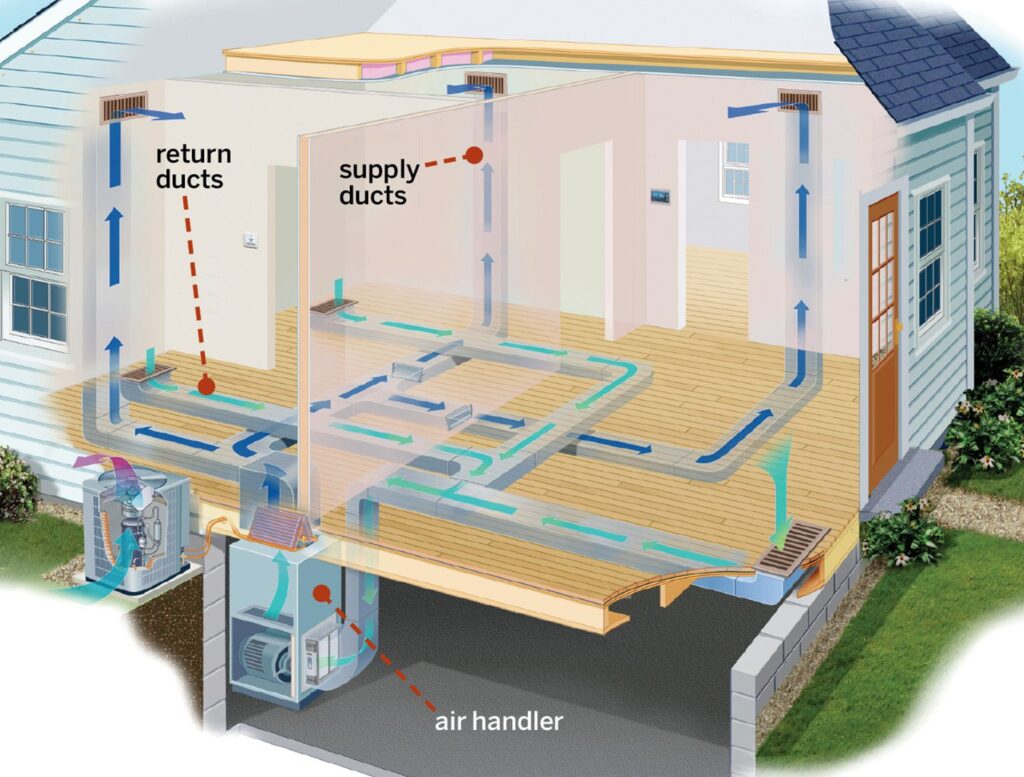 The major air conditioning components are all included in a packaged complete HVAC system, placed either near the foundation, or sometimes on the roof due to space concerns. These units are great for keeping a home at one uniform temperature no matter the season.
If you have limited room for a unit to be placed, this is more than likely the best option. You'll find these units in mild to warm climates, and that's because the heating abilities aren't strong enough for the powerful winters that colder climates face. 
In summary, split systems are the most widely utilized HVAC systems, although hybrids are favored because of their ability to save energy.  Similar to how packaged warming is a fantastic option, mini-split systems are a good option for selective households or the service business.