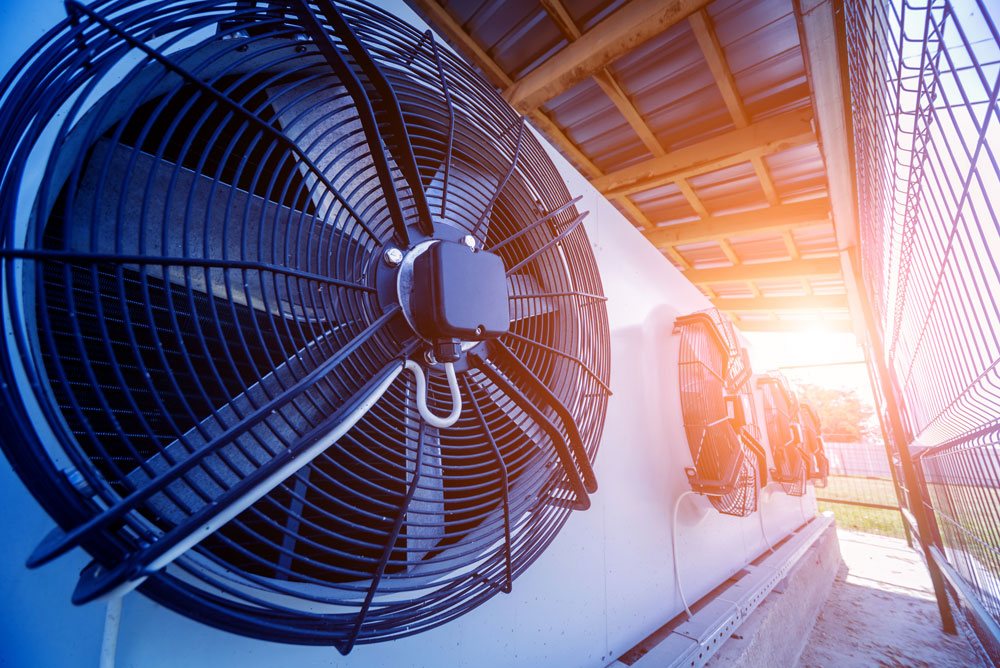 How Do Hvac Systems Work?
There are different types of HVAC systems available depending on your requirements and budget, and ECS Yorkshire has a system to suit you. A heating and air conditioning split system is the most common type of HVAC system and is usually a more energy-efficient option. It features an outside air conditioning unit that filters the air before it is circulated within the building.
There is also an interior component that helps the airflow within the building, usually involving a fan and ducts. If you are conscious of how much energy you are using, trying to reduce your carbon footprint or wanting better control of your utility bills, a hybrid system might be a good option for you.
Hybrids feature a split between gas and electric energy, so you can control how your HVAC system and energy consumption suits your needs. A duct-free system requires separate units to be installed in each space. This can be a more expensive option up front but does provide greater control. Typically, these systems work best for commercial buildings such as office blocks, hotels, and business units. More information you can find at https://ecs-commissioning.co.uk.
As you only heat the spaces that are used, they are the most energy-efficient systems, lowering energy waste and saving money in the long run. Spaces that benefit from greater climate control are not only limited to humans but work well for animals and plants as well. Kennels, plant nurseries and factories can all benefit from HVAC systems.
What does a HVAC system do?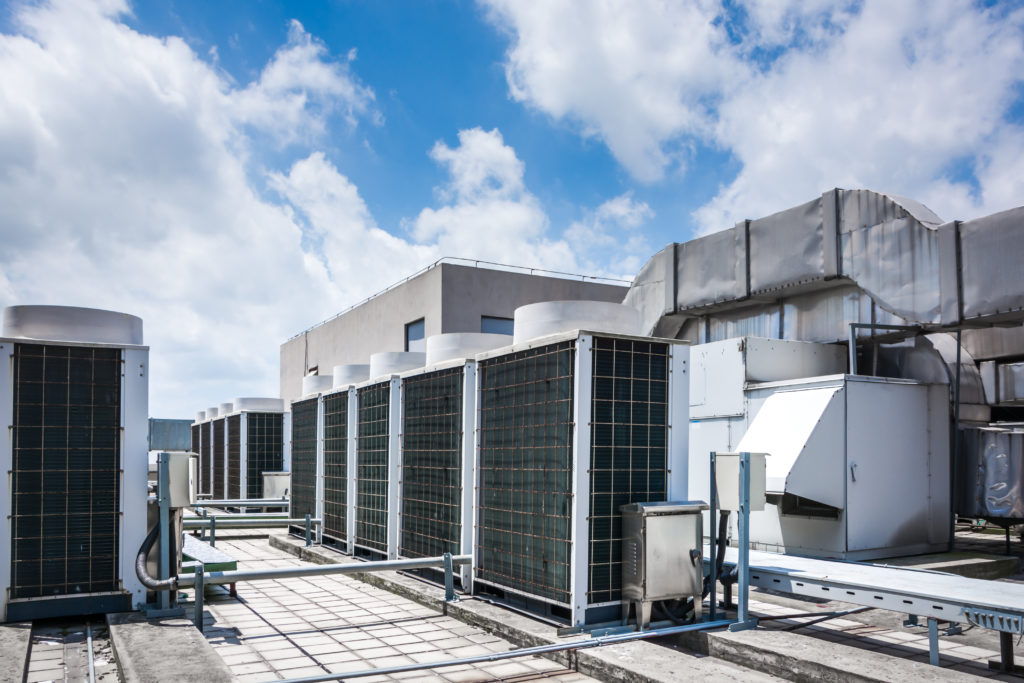 HVAC stands for heating, ventilation and air conditioning and these systems work based on these three components. In the simplest of explanations, HVAC systems are in charge of heating and cooling buildings. Typically with a HVAC system, the heating element is provided by central heating. To provide heat to buildings, this process usually requires a heat pump or boiler. Hot water is sent through the pipes in the building to radiators which then provides the heat to warm individual spaces. Ventilation is the next component that ensures that a steady, dependable flow of fresh air can be provided to the system. By utilising filters, fumes and other toxins will be removed from the air. This process establishes cleaner air for the building, improving the overall air quality. The final component of a HVAC system is the air conditioning. Air conditioning not only can provide cooler air for a building but can also remove excess moisture in the air, reducing humidity. HVAC systems can save you money and energy whilst improving your air quality and comfort.
How long do HVAC systems last?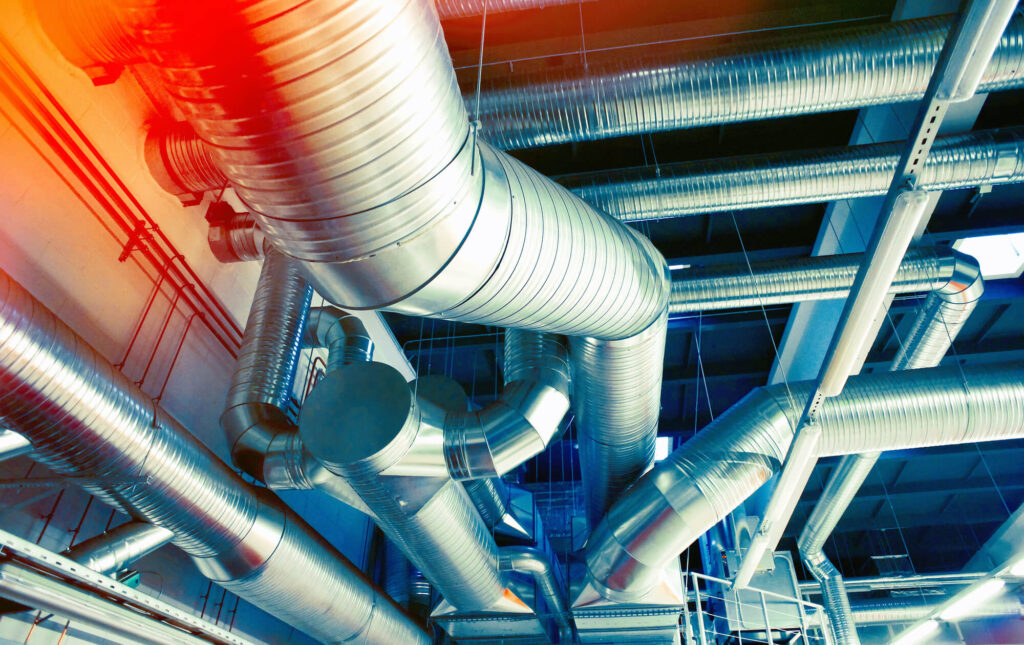 HVAC units are expensive initially but are worth the investment over longer periods. It is important to regularly maintain your HVAC system to ensure its longevity. Most manufacturers will recommend having the unit serviced about twice a year to ensure that it is functioning to its best capabilities. Frequent servicing not only keeps your system running at its best, but it also helps to prevent parts from breaking, which can cause further costly issues. By maintaining your HVAC system, you are increasing its energy efficiency. When maintained regularly, a HVAC system will last on average for 15-25 years. This lifespan applies to the HVAC system as a whole and it is important to remember that individual components may require repair or replacement over the years. Lifespans of parts and whole systems depend on the type and severity of stressors that they have to deal with. Parts that may cause additional costs over time if not properly maintained include air filters, and moving parts (which can get clogged by dust, dirt, and debris). You may also find that outside vents and condensers get blocked, decreasing airflow and adding strain to your system. Another way to ensure that you will get the most out of your HVAC system is to make sure that it suits your needs. These systems can be expensive and you want to know that the one you are investing in will suit your needs both now and in the future. Also, choose a system that is suited to the size of your building. If you choose a system too small, you will not have the desired output and will overwork your system which will lead to more repair costs. The size of the ductwork for systems that require them is also important. If they are insufficiently sized, you may have excessive noise, loss of cooling/heating and/or problems with air pressure. While you may save more upfront, you will end up paying a lot more in the long run. As these units are a long-term investment, you must invest wisely.
How HVAC systems work in buildings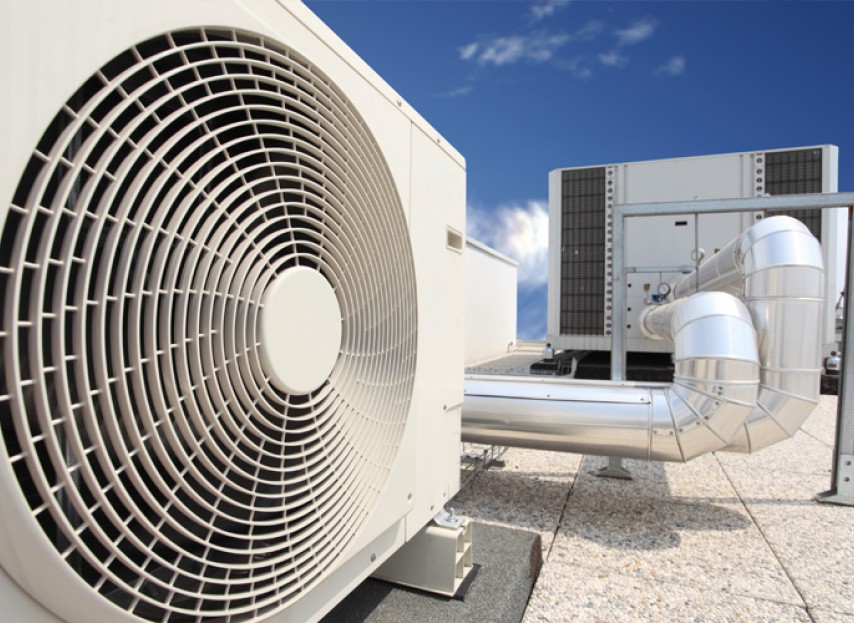 Overall, HVAC systems control the ventilation and temperature of a space, improving air quality and comfort. As HVAC systems rely on a three-part system, heating, ventilation and air conditioning, the effectiveness of such systems is greatly dependent upon how these parts work together. When a system is designed with these parts working in tandem, it works to distribute air at a desired temperature to provide cool relief in the summer months and warmth for the coldest of winters. HVAC systems work by reducing fumes in the air and keeping a steady, constant flow of fresh air circulating, which means you are guaranteed better air quality by using a HVAC system. Most HVAC systems available today feature a split system and vary depending on requirement and budget. For example, you can have a system that controls the air for the entire house or you can choose a more expensive system that individually controls the air in each space. In the UK in particular, HVAC systems can be expensive and therefore tend to be used for businesses or commercial settings. A duct-free system would be the ideal choice for a commercial building, whether it houses offices, flats or hotel rooms. These systems allow individual control through separate units. Each space can be kept at the optimum temperature which allows for comfort for all. Due to how HVAC systems work, they can even be used to ensure spaces are kept at the optimum temperature for animals and plants, which have specific climate requirements.