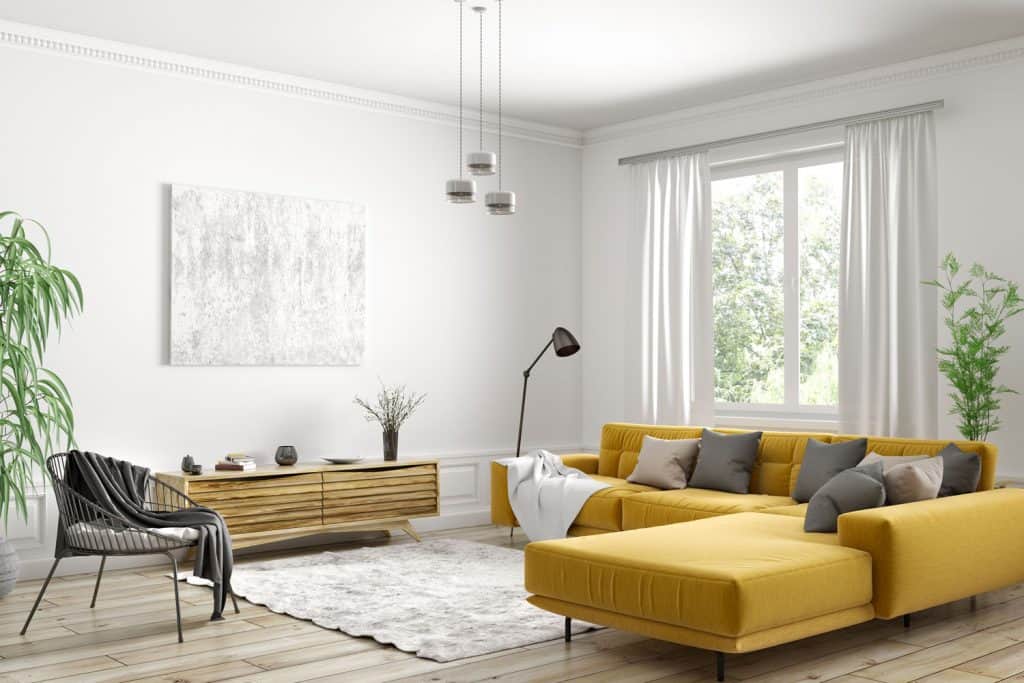 9 Tips for Decorating your Living Room with or Without a Coffee Table
Moving to a new apartment, or having plans about remodeling your living area are big projects that have to be thought out well. Making that place uniquely yours surely brings you joy, and it is essential for its functionality.
Decorating your living place feels like Tetris, everything you need has to be fit precisely to prevent clogged and chaotic space. This does not mean that you have to go specifically for a minimalistic look and have to give up on the furnishings you need.
With a well thought decorative process and a fine selection of furniture, you can make your living room look appealing. For that reason, we have made this article with a couple of decorating tips to make your living area look large with or without a coffee table.
Select an appropriate sofa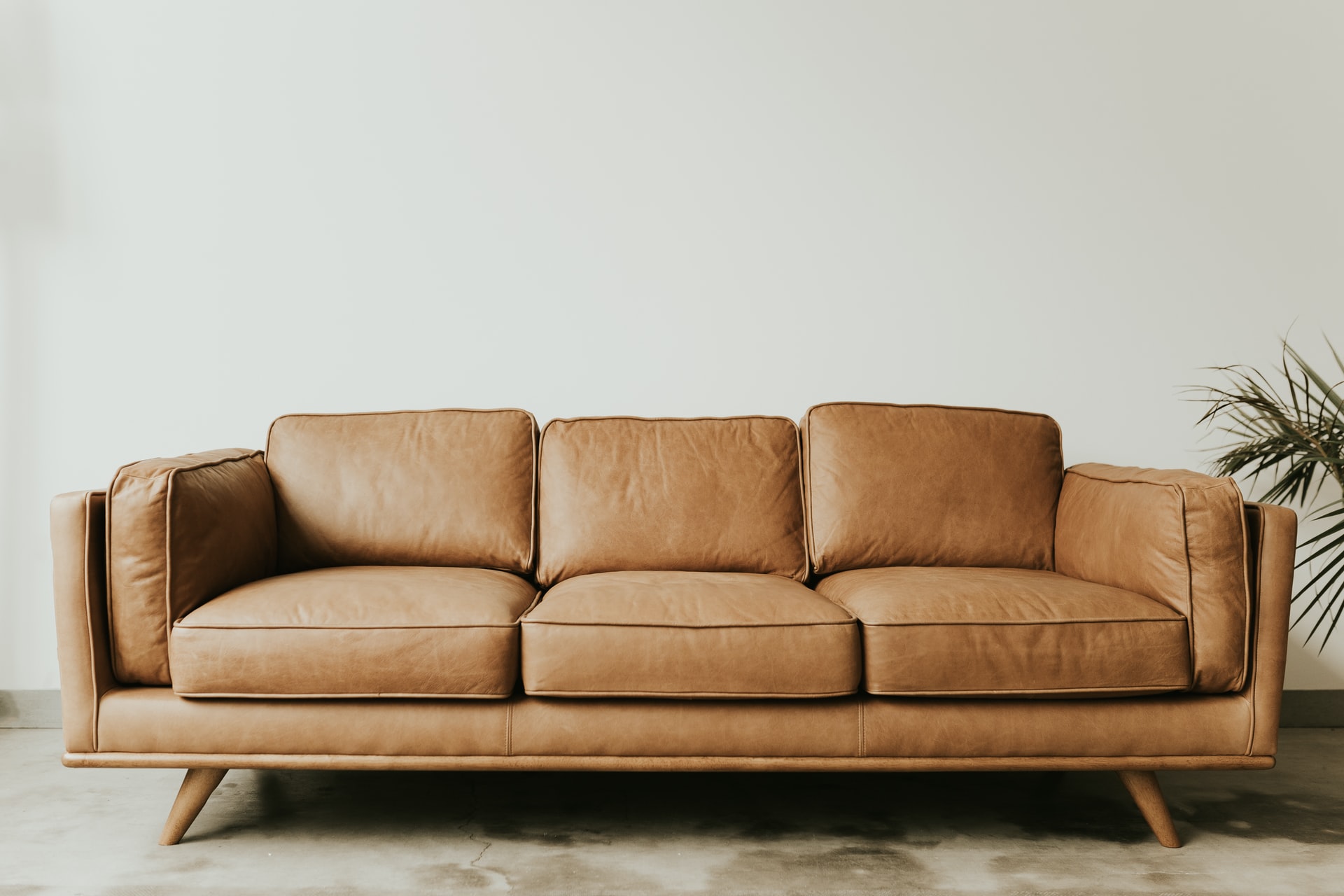 The first thing that everyone begins with when decorating a room is the sofas. They represent the central piece, and they have to fit the space appropriately.
For small living rooms, you should consider getting a low-profile sofa. This means that you should stay away from bulky armrests and high backrests. It should not touch the ground, so get one with legs to get the air flowing.
In large spaces, the sofa should be done according to your preferences. Think about how many people you can sit with when you have guests around. Consider getting a corner set or two large sofas placed at a ninety-degree angle. This should give you enough space both for relaxing when alone and comfortably sitting everyone who comes around.
Use ottomans
Ottomans are small furniture items that are useful in every living room. They can be used as additional sitting options, or rest your legs when needed. In addition, they are a great alternative to a coffee table, since you can either group them up or place them near the person sitting.
Get side tables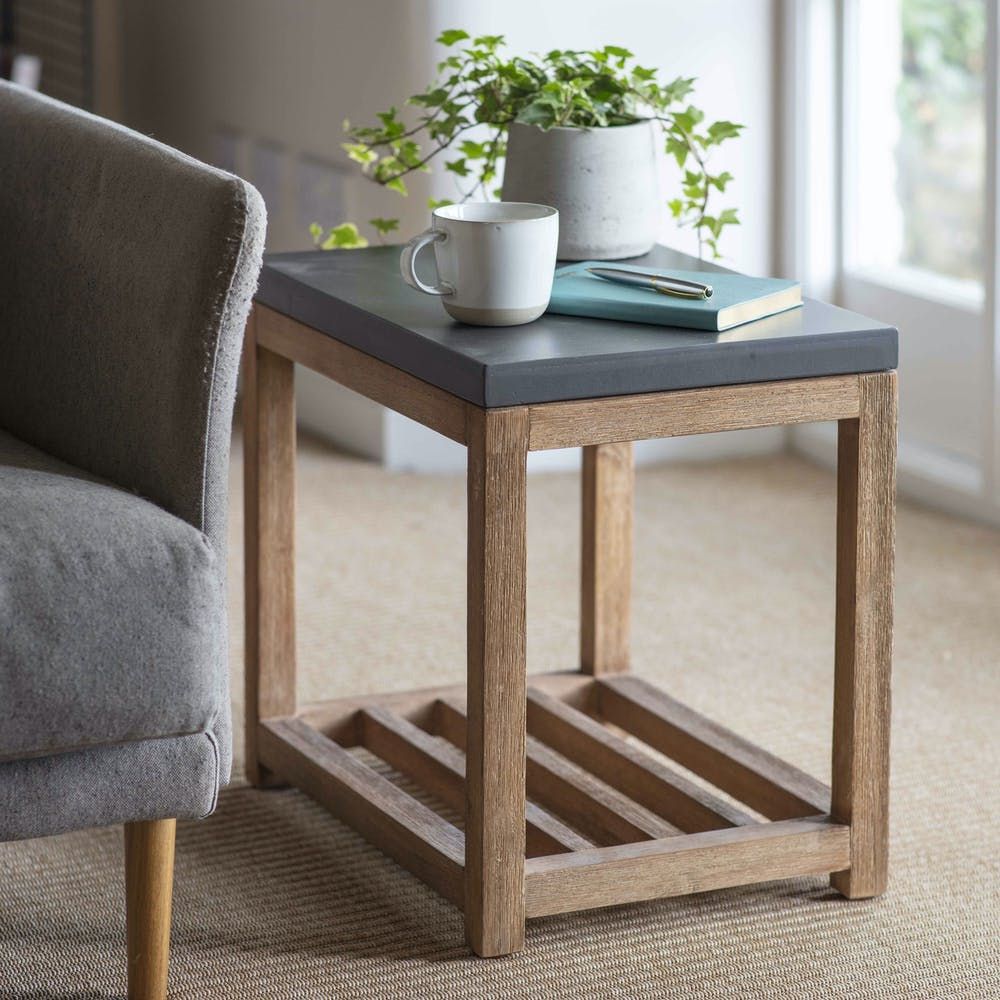 A great way to fill up the spaces near the sofas is by using a side table. You can use them as storage items, or use them as a plant holder. However, they are a great alternative to the regular coffee table. You can find various models where one side table fits under the other which is highly beneficial for small spaces.
Before purchasing, ensure yourself that their height is shorter than the sofa. Tables have to be low in the living area so keep that in mind. In addition, the side tables are less costly than a coffee table, so it helps with your budget.
Consider using a storage unit as a coffee table
Storage has been a problem in many situations, so you should use every opportunity to get versatile furniture. Instead of a regular coffee table, you can use large ottomans where you can store items inside. They can be rectangular or circles so they fit your place nicely and although they look bulky, they are a great fit for both large and small rooms.
Go for a coffee table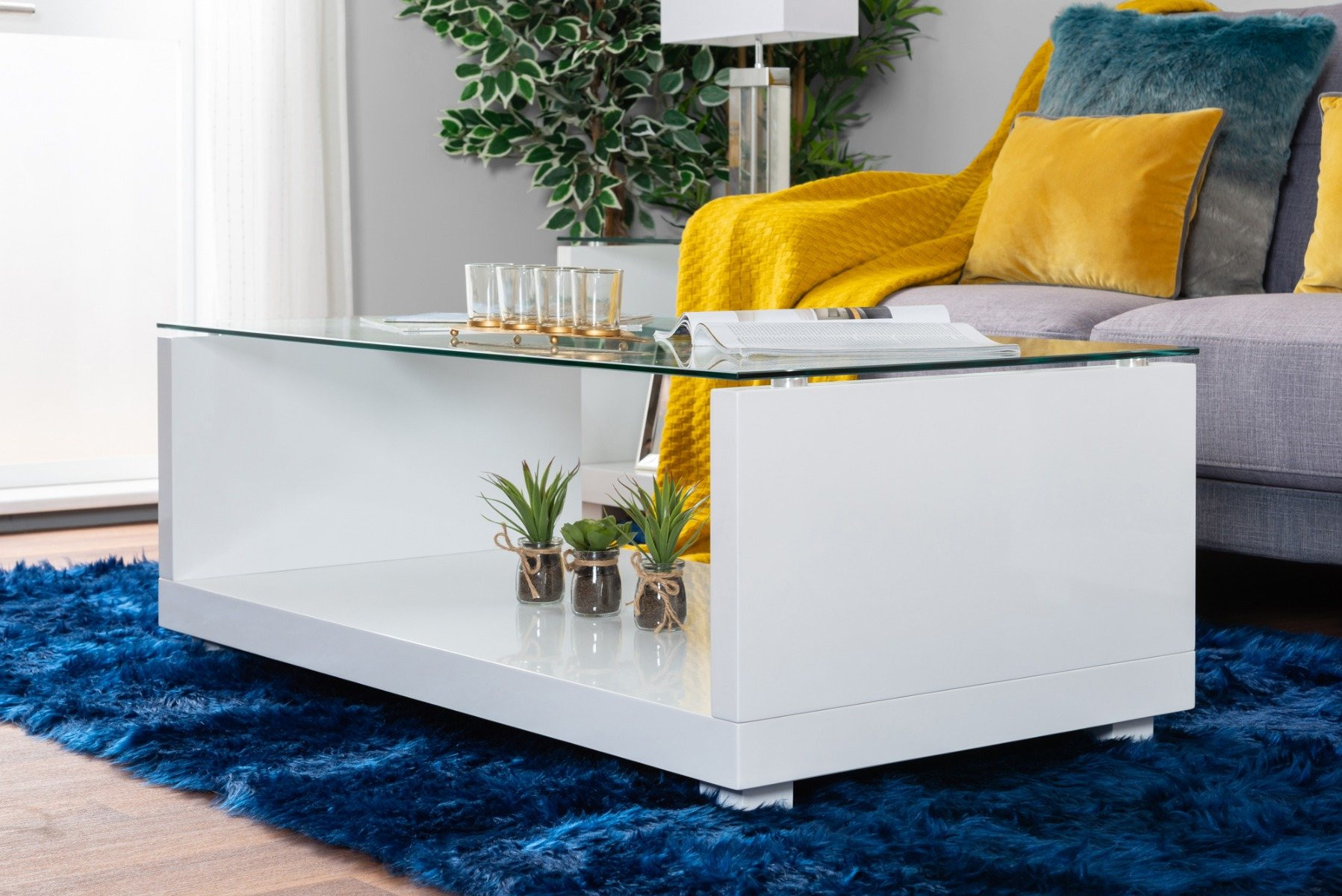 By getting a coffee table it does not mean you will obstruct the whole space. You can simply get a glass table that lets the sun pass through and your place instantly looks larger. The glass is sturdy enough to withstand usual activities and item placement.
However, if you have children that might think to get on top of the table you should look for another table model. For example, hamptons coffee tables that we found www.lamaison.net.au seem pretty durable to endure anything.
For the best table recommendations, you should visit the stores around you. That way, you will get a coffee table that will perfectly fit your room, while avoiding hesitation and indecision.
Consider a large rug
A large rug is an essential piece both for smaller and larger living areas. It makes the place look larger since it widens the borders of the room. A small rug will make the area look even smaller, so you should stay away from them.
In addition, a larger rug will help you to place all the other surrounding furniture pieces like side tables and small ottomans. Keep in mind to go for a rectangular piece instead of a circle both because of aesthetic and functionality reasons.
Attract everyone's attention wall decorations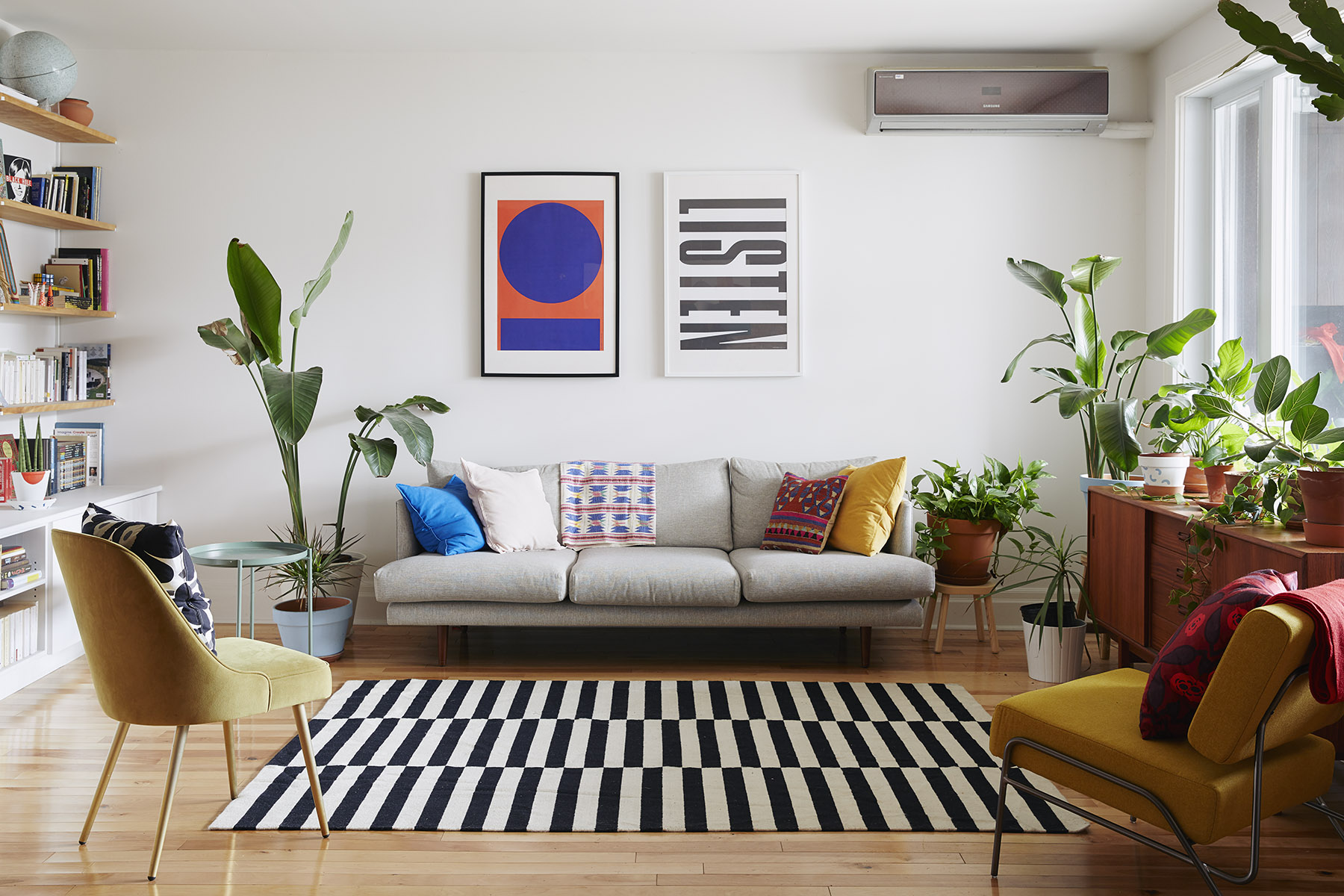 Wall decorations are essential, especially in the living room. They make a statement piece, and it is the firtst thing that everyone notices when they enter the room. This can be done by hanging large art decors or grouping smaller pictures.
Besides art, you might consider going for wallpaper, they are inexpensive but they offer great color pop and they fight the monotony.
In any case, your wall art has to be massive. With a small floor plan, the walls are ready for decoration. When they attract so much attention, you should never forget to use them.
Find a good place for a mirror
Adding a mirror is a great way to make your living area feel larger. The light that is being reflected makes the place lighter as well, so you can go wrong. Just ensure the proper positioning, and you have secured a great decorative piece.
In addition, you can consider getting indoor plants. It is always nice to have greenery in your home, but when combined with a mirror, the place looks drastically better and larger.
Improve the lightning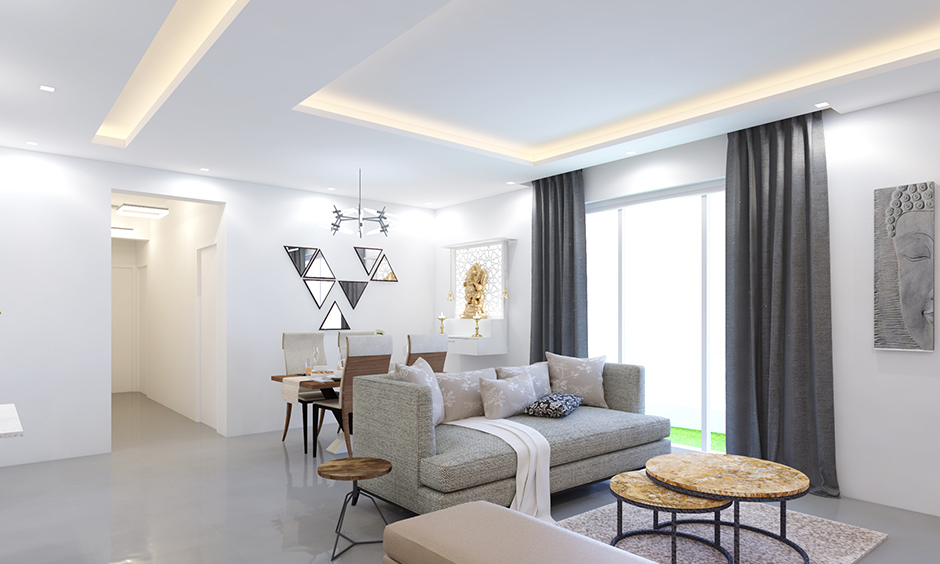 Proper lighting is essential for every living room. However, many people have a lack of lightning which can be an issue. Having one ceiling light is not enough for a whole room, so you need to add additional light sources.
Besides the main lighting source, you should consider ceiling ambient lighting. In addition, spotlights are a great way to lighten up specific places.
Lastly, you should not forget the lamps. Make sure you have at least one standing lamp, both for additional brightness and reading purposes. This improves the functionality of the room as well as the aesthetics.
Conclusion
With all this information from above, you should be getting a clearer picture of the things you need to focus on when decorating your living room. Make sure you match the colors and materials in a homogenous combination.
In addition, visit the internet, or ask the people from the furniture store about possible combinations and pieces that will match your place the best. The room needs to be made up to your standards, so make sure you style it up the way you wanted for maximum enjoyment.