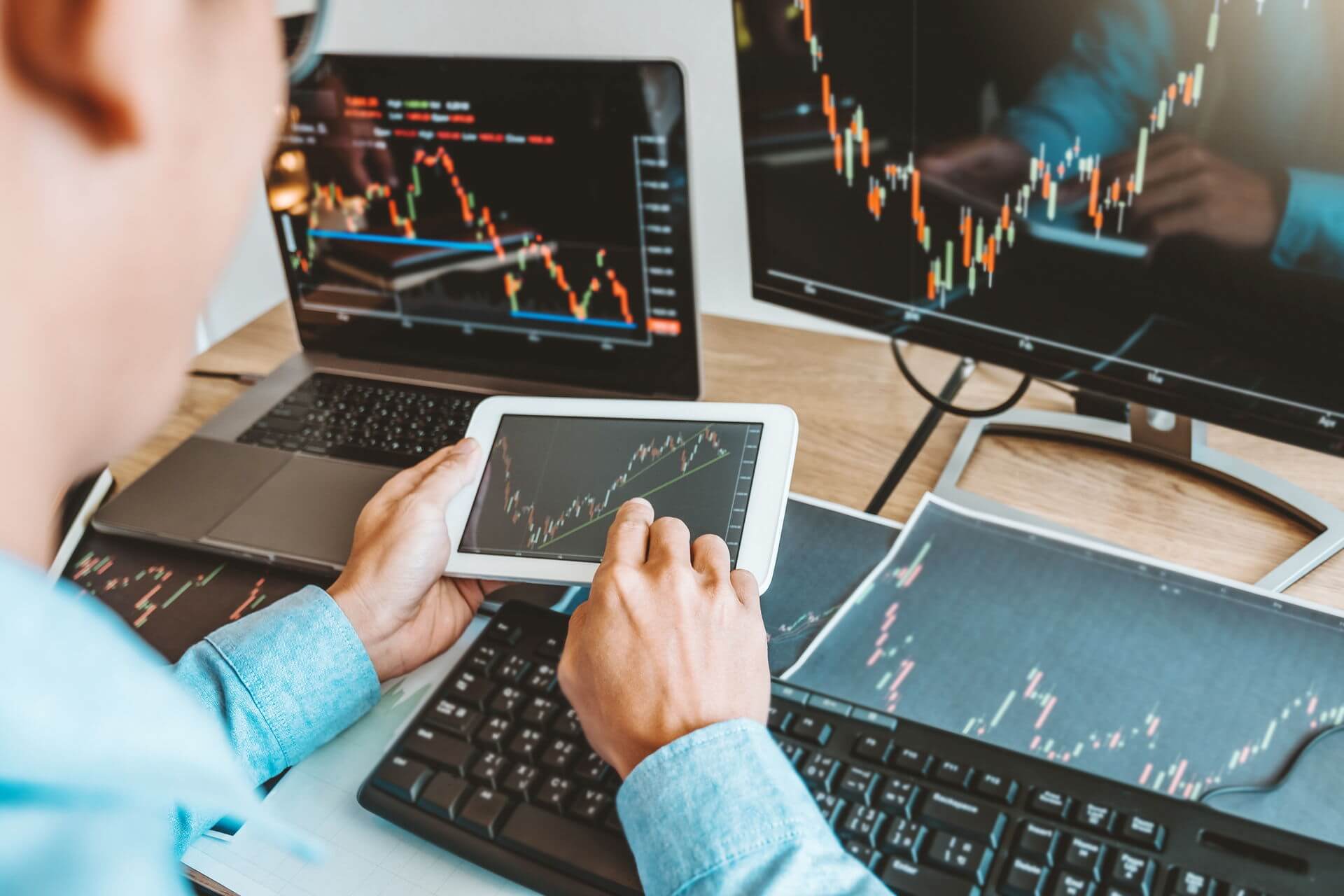 5 Things To Look For When Buying Your First Trading Computer
The trading field offers a lot of challenges and adventures that keep the adrenaline levels at an all-time high. You have access to the profitable signals that will help you take chances to bag excellent profits and also stay controlled when the risk quotient is high. If you are an interested party in trading techniques, there are many things that you need to know.
Let's break the ice with the first one. Trading does not mean that everything will only be sorted through the smartphone or tablet. If you want to upgrade the experience, it's time for you to switch to investing in a trading computer.
A high-performance trading computer helps you gain access to the market. Further, you can also monitor different kinds of graphs on a series of displays. If you are a new entrant to the field, don't fall into the pit by randomly picking any computer. It won't serve the sought purpose.
An ideal trading computer has the following features:
It supports the storage of a considerable amount of data.
It is inbuilt with high-performance hardware.
It has all the features that will help you become a full-time trader.
So, if you are planning to invest in your first trading computer, here are 5 things to look for.
1. Single Or Multiple Monitors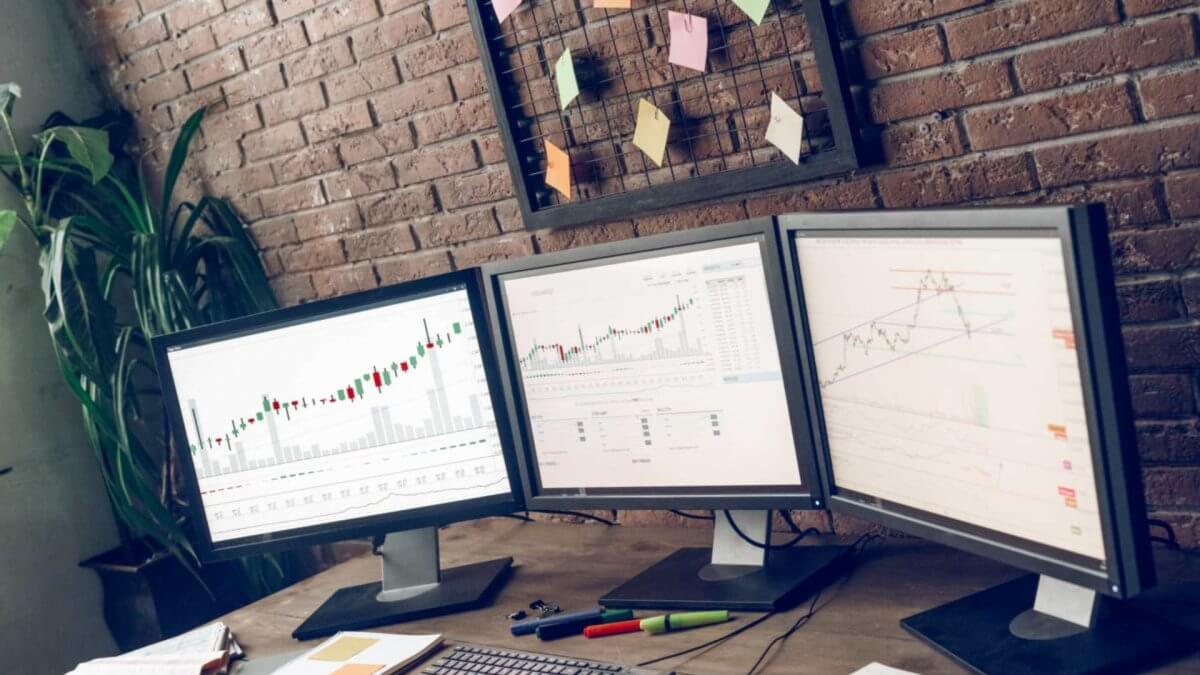 As a new person in this world, you might think that a trading computer means you will need a single screen to operate. But, you should know that it won't render many advantages or enhance your trading experience.
So, the first thing while buying the trading computer is to look for options that help you with multiple monitors. For the least, don't settle for anything less than 2 monitors. Research has shown that the presence of 2 monitors helps in enhancing productivity. You can expect a minimum jump of 25%. It is going to be an asset for your trading journey for sure. The presence of more than a single monitor helps active traders be on the safer side as they get instant updates. The risk of missing out on profitable trading opportunities is less.
2. Investing In An Ethernet Cable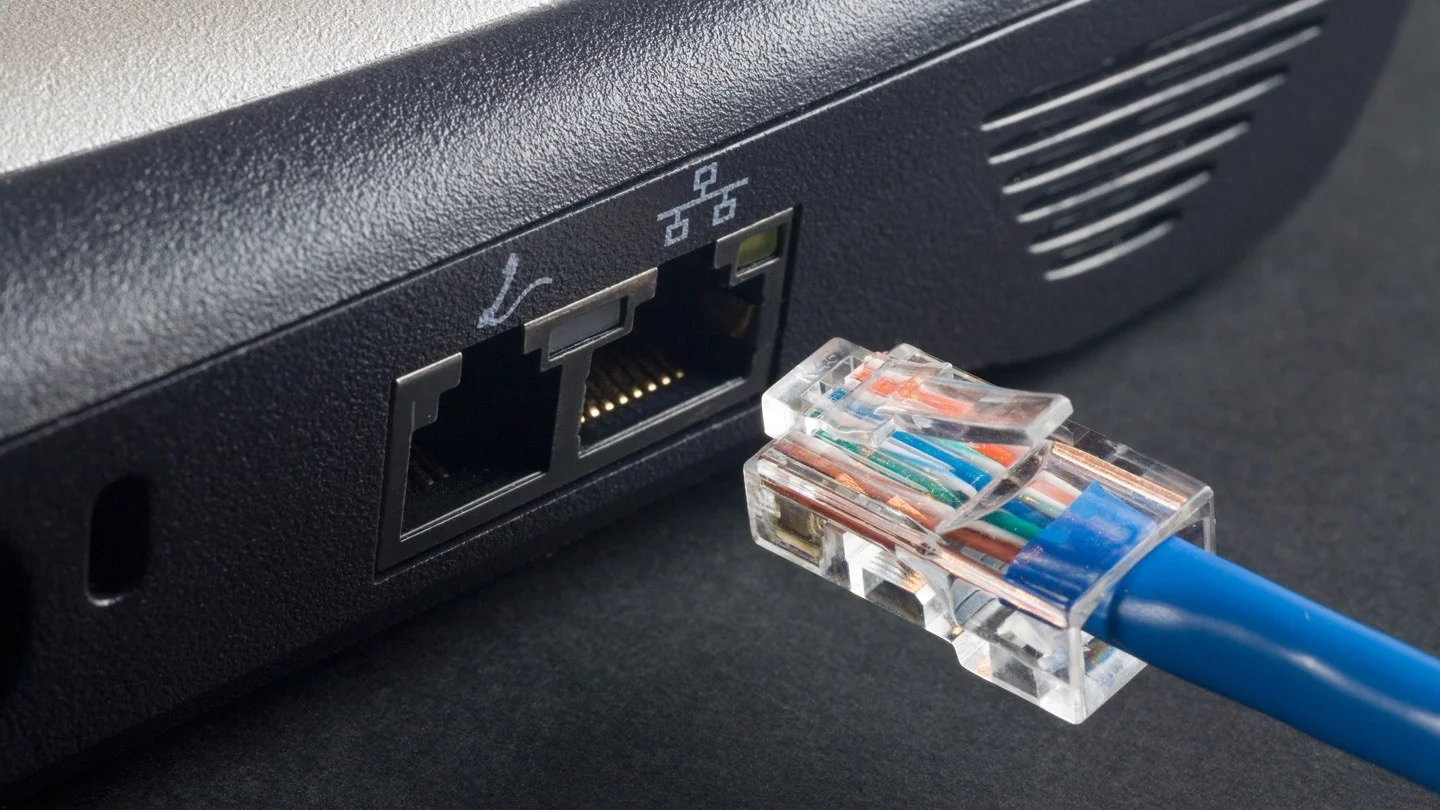 Connectivity is a must while trading and the obvious choice is through the internet. But how true is it, or how beneficial is it to use the WiFi connection to complete the trading cycle?
No much!
As surprising as it seems, it is true.
The next thing you should check while investing in your first trading computer is its connectivity. All trading computers will offer good internet connections for a seamless experience. But, the trick is to avoid using the Wi Fi signals to the extent you can. Instead, it would help if you preferred connecting your computer with the internet service through an Ethernet cable. The former way of accessing the internet world can reduce the speed after facing a loss while trading. So, using a cable is a good and convenient process.
3. Processor Of The Computer And Its RAM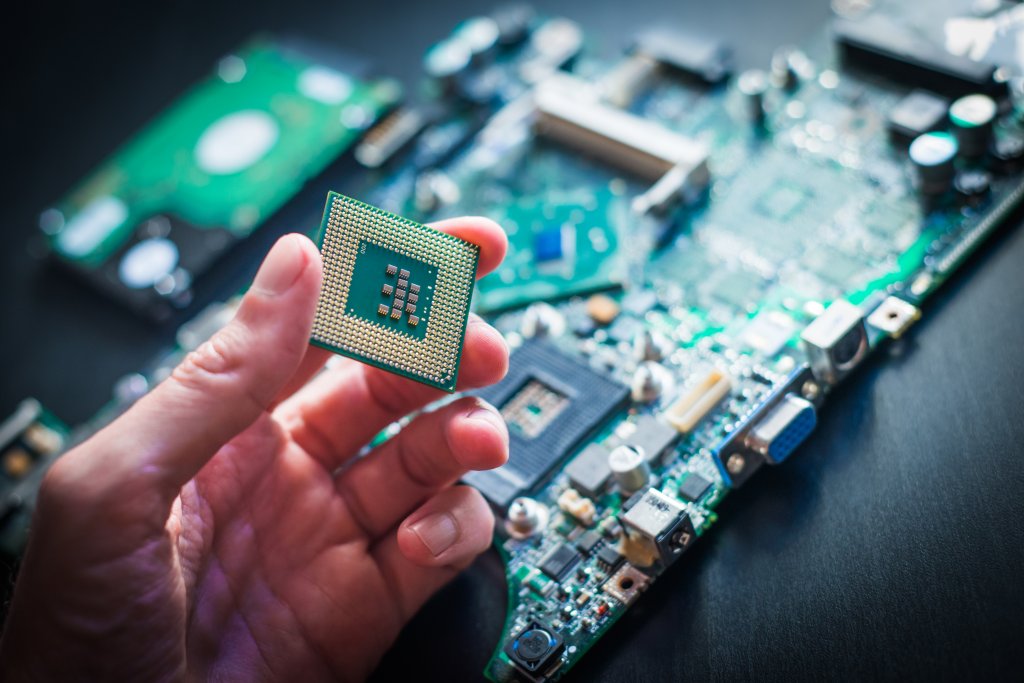 Both the processor and the RAM are essentials of any computer and the story for a computer for this purpose is no different. The processor ensures proper calculations in the computer and helps in processing the values and data that a user tends to store in the computer. So, if you are in the trading field and want to stay for a long time, you should get information regarding its RAM and processor. Your budget is a major deciding factor in the process. Even if you are in the lower budget range, you can choose the top-line i5 Intel Processor or the i7 Intel Processor. Also, ensure that the RAM is a minimum of 8 GB even if you are shopping on a strict budget. There are high-end processors, too. So, you can choose based on your convenience and budget. Falcon Trading Computers is one of the market's numerous qualitative options; you can check them out at falcontradingsystems.com.
4. Cooling System And Hard Drive Of The Computer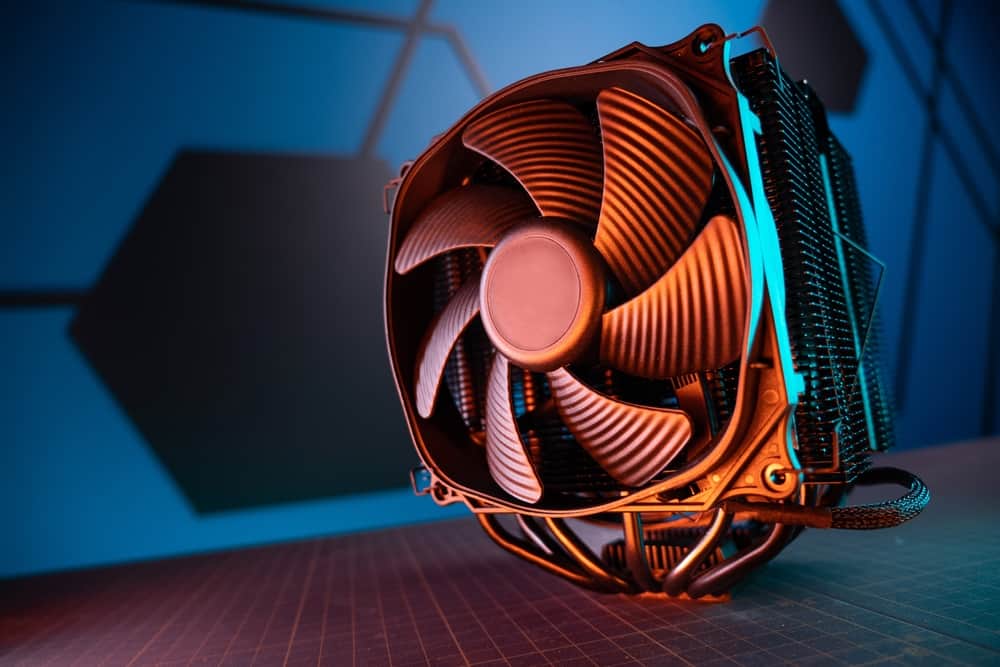 Hard drives, their connection, and their use with computers are inevitable. They help store data, and the user can also opt to retrieve the information whenever required. The user can go for HDDs that are designed explicitly with magnetics. HDDs can be used as a secondary form to store essential data for trading purposes. However, recent developments highlight that trading computer owners should choose options that help them get access to solid-state drives. SSDs have an added advantage to offer as they are inclusive of flash chips or modules.
Not to forget that heat and the productivity of a computer processor do not go hand-in-hand. So, what's the solution?
It is pretty simple.
Don't forget to install a unit for cooling the computer processor. Don't mistake it for the cooling solutions. They are expensive and can manage to alter the budget for the trading computer. You can go for options like the dual fan that delivers the same result, and you can save quite some money.
5. Possession Of The Graphics Card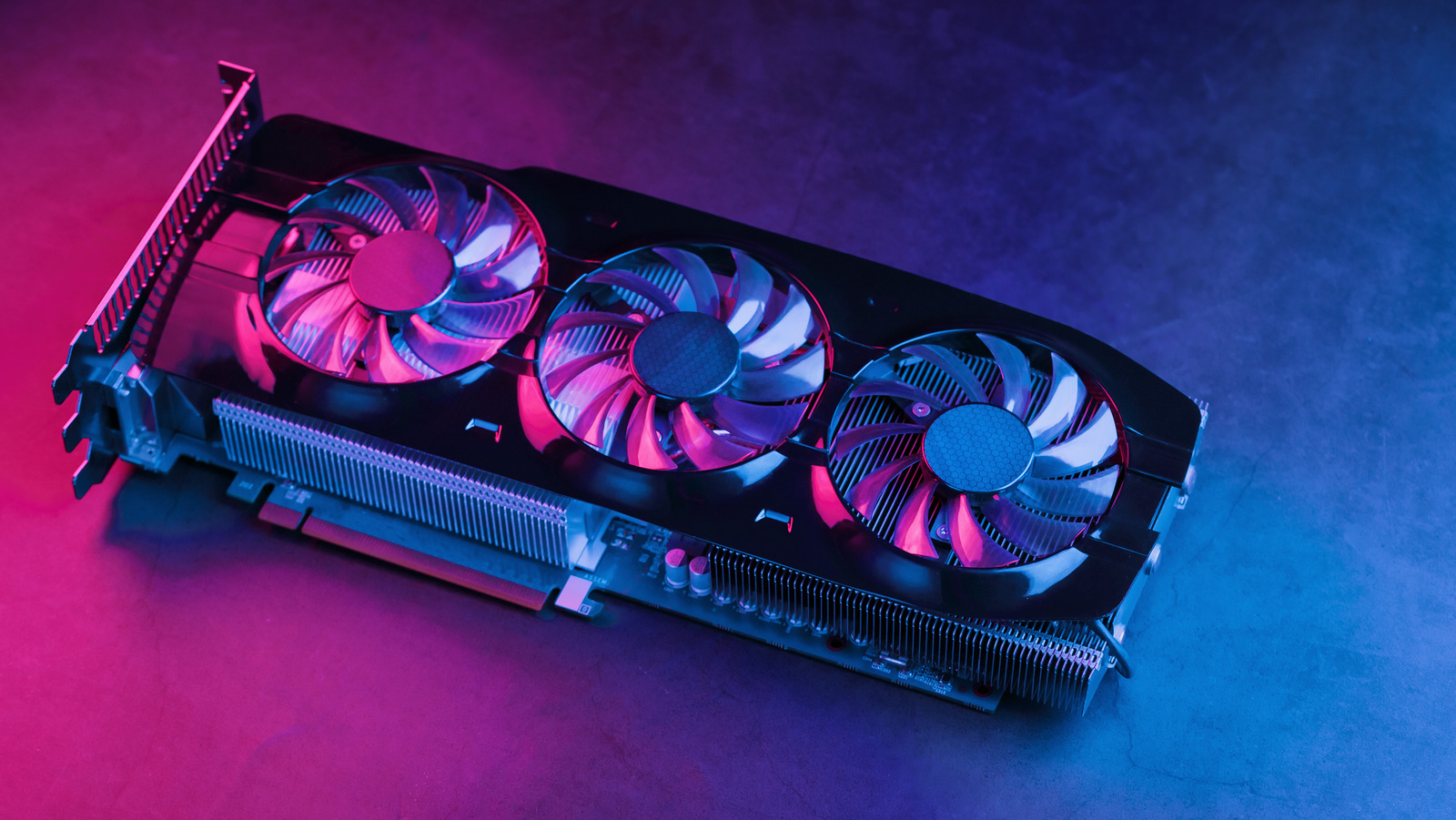 The electronic industry is home to computers packed with graphics chips for integration. However, they won't be the right thing in this world. The idea behind this is that any trading software demands specific features. Also, the graphics card and chips do not render support to the functioning of multiple monitors. So, when buying your first computer, you should ensure that you are going for the ones that include the best graphics card from trusted sources like AMD or NVIDIA. However, there is no need to spend a hefty amount on these chips and cards. It might be a trick if someone pushes you to do so.
Conclusion
Moving towards the end of the discussion of the things to look for before buying a computer for this purpose, you should never miss an opportunity that helps you develop a market edge. It is possible when you have a competitive yet budgeted computer. So, don't compromise on the technical support or the factors mentioned above if you want some benefits and long-lasting.