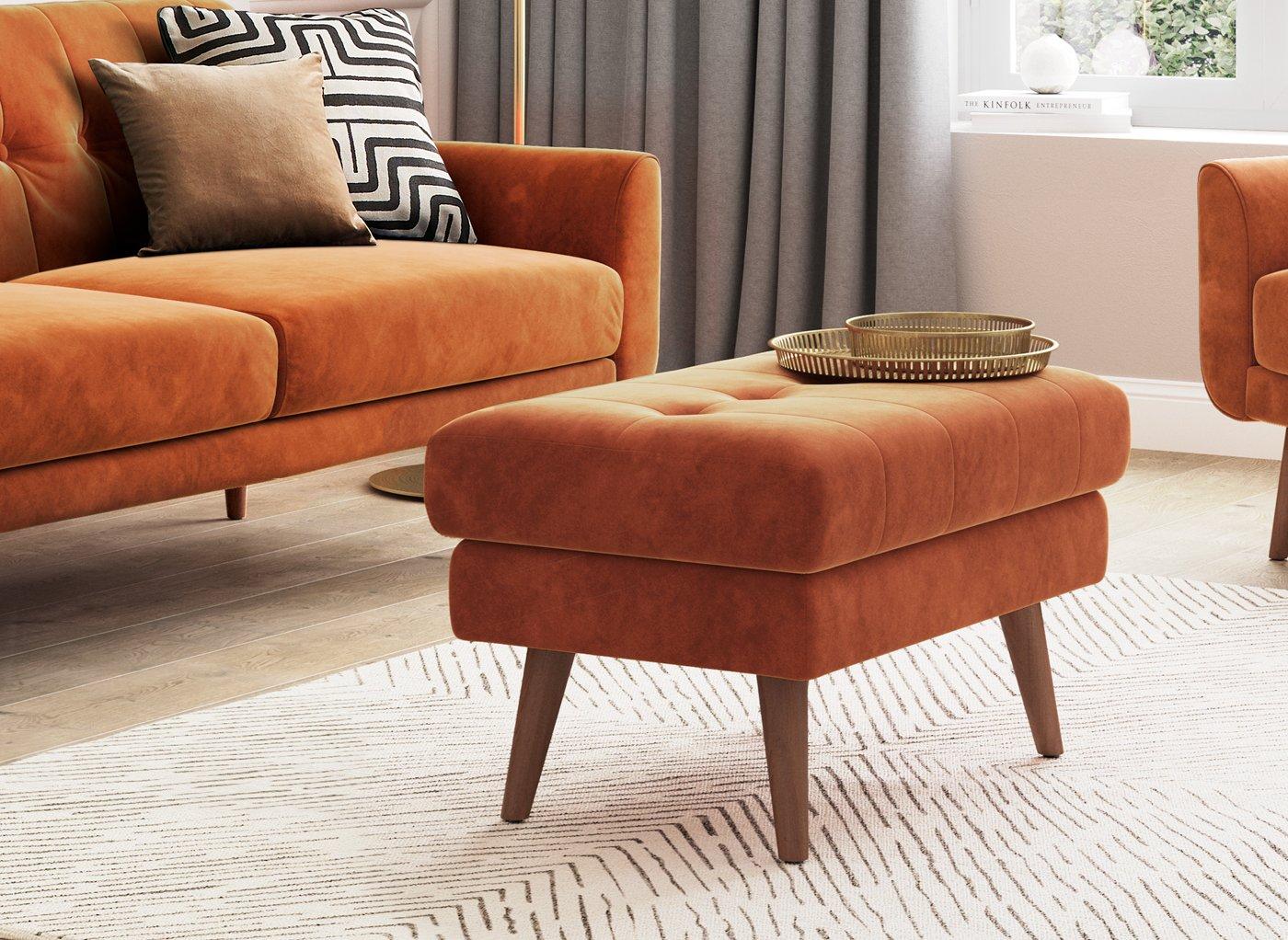 10 Things to Consider When Buying a Footstool – a 2023 Guide
When designing their living room, most individuals seem to overlook incorporating one particular piece of furniture – a footstool. Besides tying the entire area together, a footstool also has a wide range of other functions including the fact that you can use it for resting your feet after a long and tiring day at work.
But with so many options, shapes, sizes, and models available on the market, you might be completely confused as to what you should choose for your home. Fortunately, our 2023 guide below might help you! Here are the top 10 things that you need to consider when buying a footstool:
1. Firstly, Consider Its Function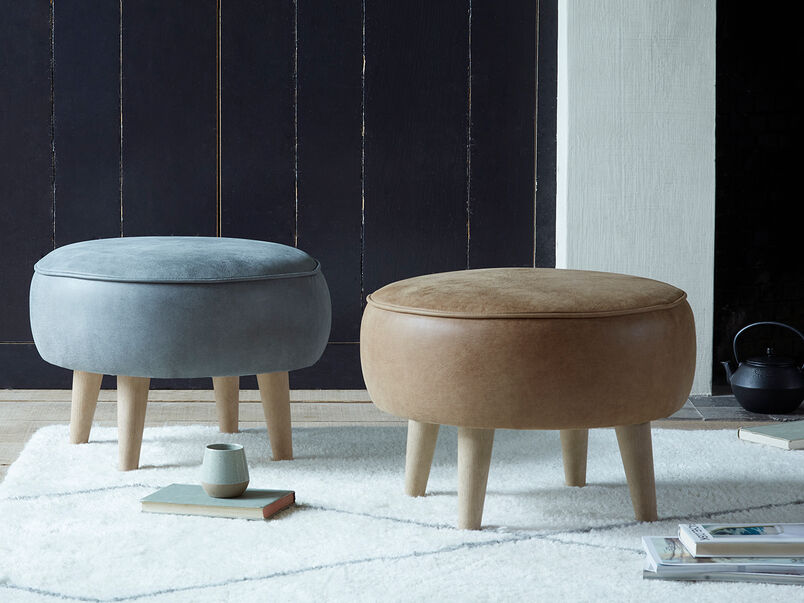 Before you take a look at any other tip from this list, it's important for you to determine what you'll use the footstool for. Now, of course, the main function of this piece of furniture is that it'll act as a resting place for your feet, however, there are other functions of it as well. For instance, if your living room is smaller, it could act as another place for someone to sit down or it could even work as a table when and if needed! Considering this will help you go through the rest of our list, so, think about what you'll use it for.
2. A Wide Range of Shapes
Once you determine what you'll use it for, the next step is to determine the shape. There is a wide range of shapes available on the market, which means that it'll be easier for you to match it to the rest of your furniture and décor. The most popular options are rectangular, square, and round, but these are only a few of the shapes you can choose. Naturally, it'll all come down to what you prefer, thus think carefully when selecting a shape.
3. The Positioning + Size
Although quite obvious, it's still worth mentioning – you must consider the positioning and the size of the footstool as well, and whether or not it'll suit the space you have available. If you have a large living room, you won't really have to brainstorm the options you have, but, when dealing with less space, adding several footstools might prove to be better than adding a large sofa that'll take up most of the space. Hence, think about how many you'll add, the size of them, and where you'll place them.
4. Various Models + Style to Choose From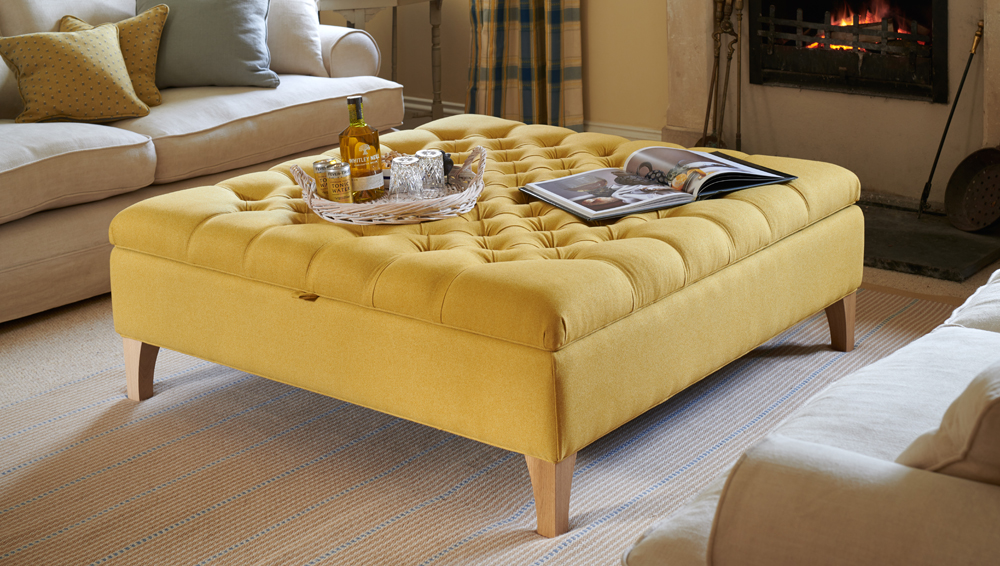 Modern, retro, luxurious… these are only a few models and styles that you can opt from. This is why you need to do your digging and ensure that you opt for something that'll suit your needs. Luckily, there are various online stores that offer diverse styles and models of footstools, thus, before you choose the first one that you like, it might be better if you check this collection out to get an idea of what you can get for your living room or bedroom.
5. The Material is Crucial
You might not realize it now, but the footstool you opt for purchasing will, perhaps, be the most used piece of furniture in your home. But, this means that it'll also be prone to wear and tear, and there might be some stains on it relatively soon, which is why you must think about the material as well. Keep in mind, whatever you use it for, the material will dictate how you can maintain it, which leads us to the next point in this guide…
6. Care And Maintenance
If you want to ensure that your footstool lasts, one of the most important things that you can do is to ensure that you're cleaning and maintaining it properly and frequently. But, this is something that'll depend on the material you opt for it, this, depending on how much time you want to spend on maintaining the footstool, you should choose the material carefully. Also, there is a wide range of tutorials online for cleaning it, thus, before you do it by yourself, ensure that you read up on them.
7. Colors And Prints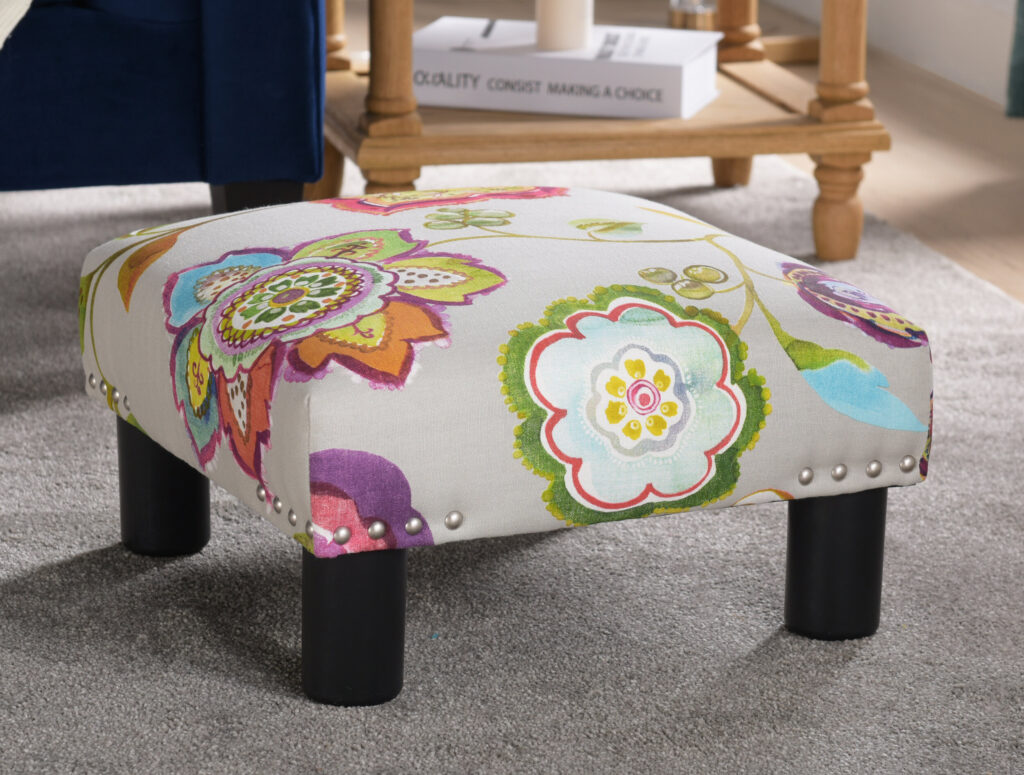 The very first thing that you should know is that the color of the footstool doesn't necessarily have to match the rest of the items in the area, however, it should be complementary, mostly because you'll want to tie the entire look and feel of the room. Again, this is something that'll depend on your décor and furniture, as well as personal preferences and likes, thus, when you reach this step, you should think carefully about it.
8. Additional Features
There isn't a lot of features a footstool could have, but there are still some that you might appreciate. For instance, if you're planning on resting your feet on it, you might want it to be height-adjustable so that you can lift it to the height you'll be sitting in or if your living room or bedroom is small, you might want it to open and close, meaning that you'll be able to store some things inside of it. When choosing a footstool, don't overlook the features it might offer to you.
9. Quality is Crucial
As we already mentioned, this particular furniture piece will most likely be the most used one in your home, hence, if you want to ensure that it last longer and that it doesn't experience any wear and tear, it's crucial that you purchase an option that is manufactured from high-quality materials and from a brand that is reputable. The easiest way for you to determine whether or not it's high-quality is to read the reviews left by some previous users.
10. Durability = Lifespan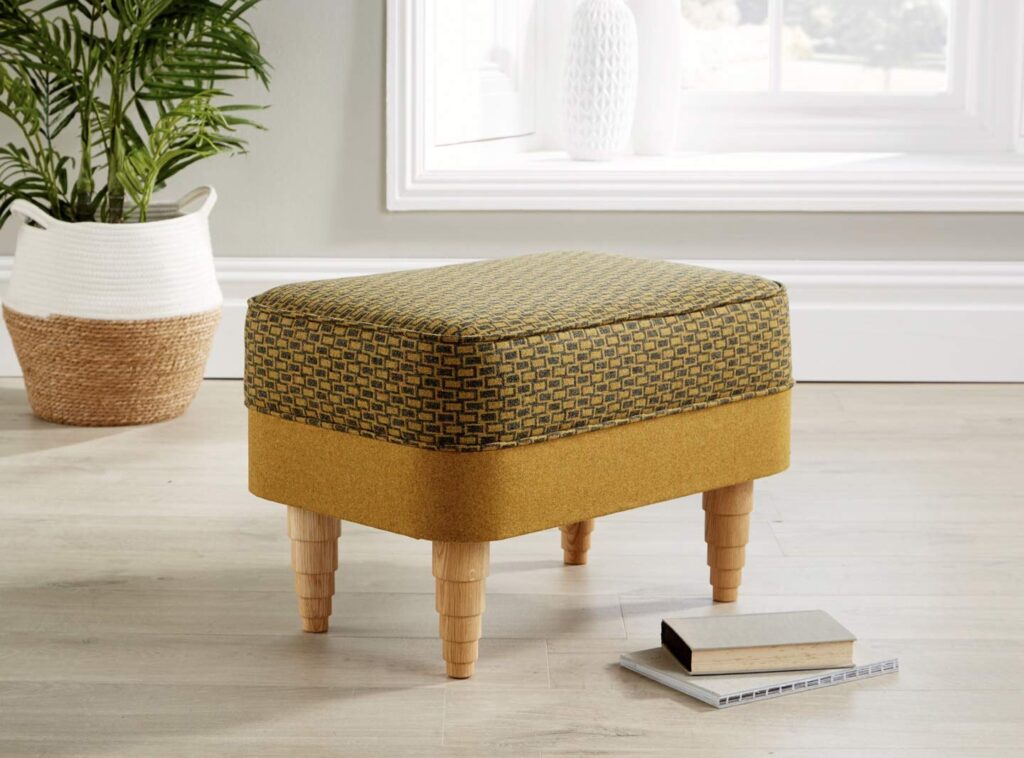 Last on this list of tips, but quite important as well as the durability – the lifespan of the footstool. Now, the durability will depend on various factors including how often it's used, what you're using it for, as well as the materials it has been manufactured from. Hence, when browsing through your options, all of these things are incredibly important ones to consider. By ensuring that it's durable, you can also ensure that it lasts longer.
Conclusion
Although most people think that choosing a footstool is simple and easy, it can be quite daunting, especially since there is a wide range of options available on the market. However, if you follow our guide from above, you'll be able to make the entire choosing process easier, but more importantly, you can ensure that you choose something that suits your living room.
So, now that you know more about some of the most important things to consider when choosing this type of furniture, don't waste time. Instead, start browsing different online stores in order to find a footstool – or several of them – that'll suit your needs, as well as the rest of the items in the room you're planning on placing it in.