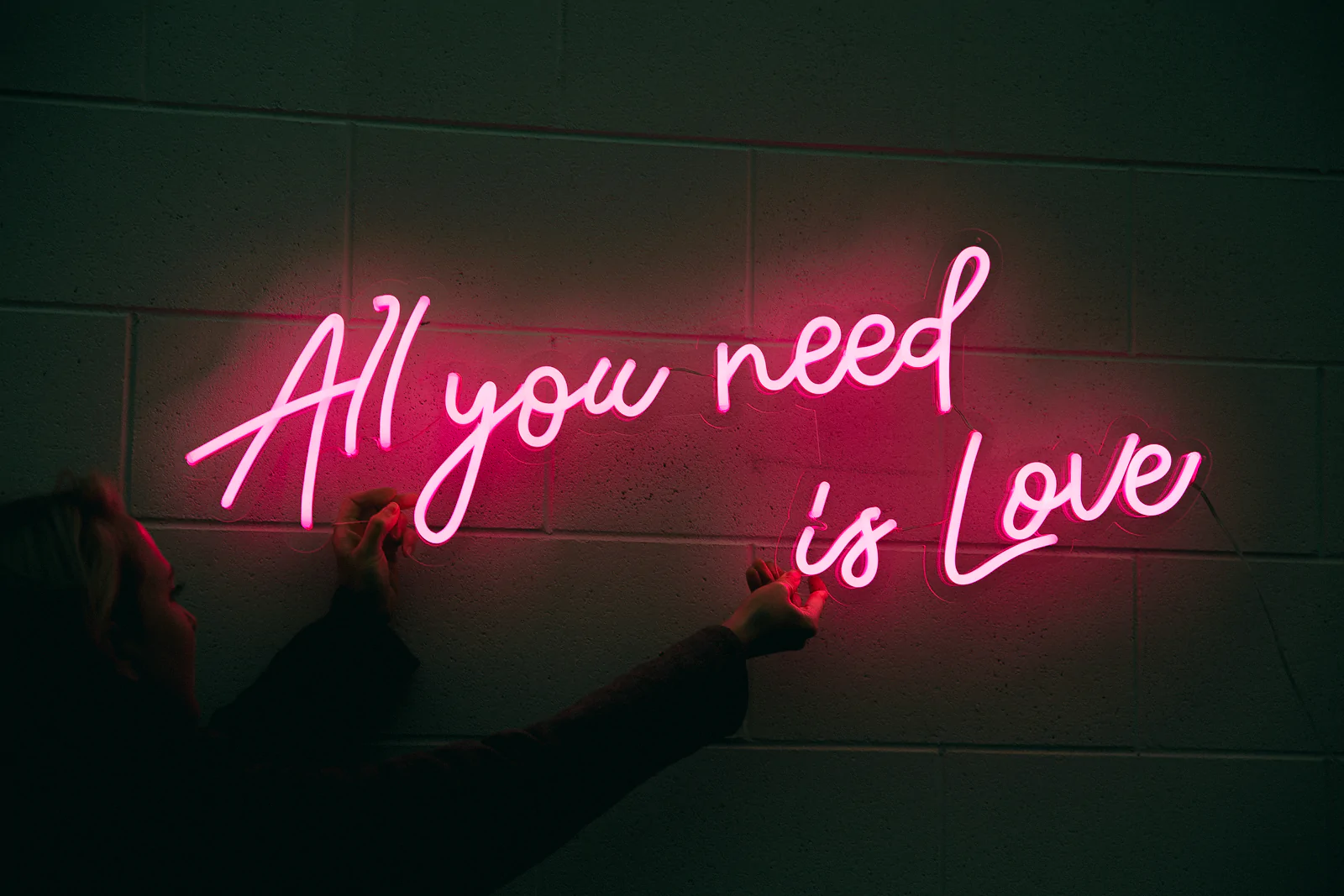 10 Best Neon Signs To Add Light and Novelty to Your Room
Are you tired of old-looking, and uninspiring room? It's time to make a change for 2023, right. Get rid of the old stuff, rearrange your items, and last but not least elevate your room decor with just one gorgeous neon sign. You'll be amazed by how much this new addition will change your life!
Name neon sign to make your room feel special
If you're looking for light decor that's customized and displays your name, well neon sign is top 1 choice. Imagine walking into your bedroom where your name is illuminated in the most gorgeous neon light ever! Such a cool way to add character to your room.
Customizing your name neon sign is easy work. We have a built-in online neon sign generator that allows you to write your name, pick the color, size, fonts, and see how they are put together in the end. There's a couple of cool backgrounds to try out too, like bedroom, living room or home office,……etc.
Once the sign is delivered to your door, let's start with the setup. There's three ways to install neon sign. If you hang them on a wall, use the hanging pins included in the package, and follow the instructions. The remote control, and dimmer are provided free of charge along with the sign to help you adjust the brightness level.
Check out the glow of our name neon sign below!
1. Maggie name neon sign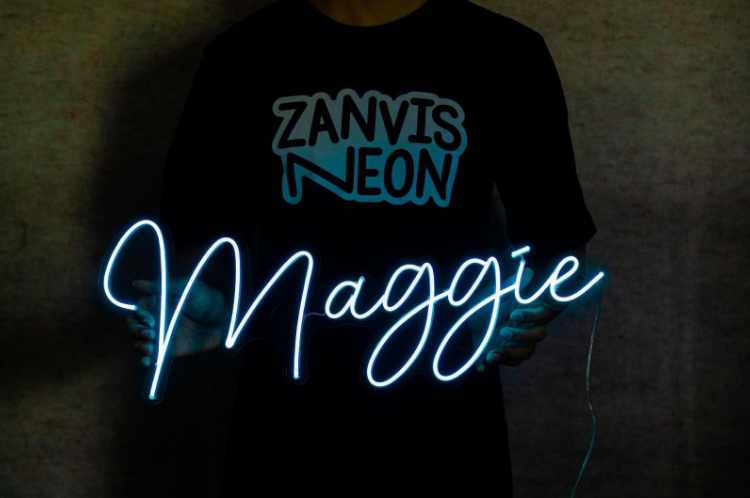 2. Better Together Neon Sign
If you're looking for a sign that is perfect for hanging in family spots, like the living room or bedroom of married couples, well look no further!
Better Together sign not only looks gorgeous in any space, but also represents a special meaning that we're always better off being together. Hanging this sign in a cozy spot will surely add warmth, and brightness to the room, making those weekend get-together even more meaningful, and sweeter.
The sign comes in 8+ vibrant colors, so make sure to pick one that's perfect for your overall room decor. Make it pop like in the picture below!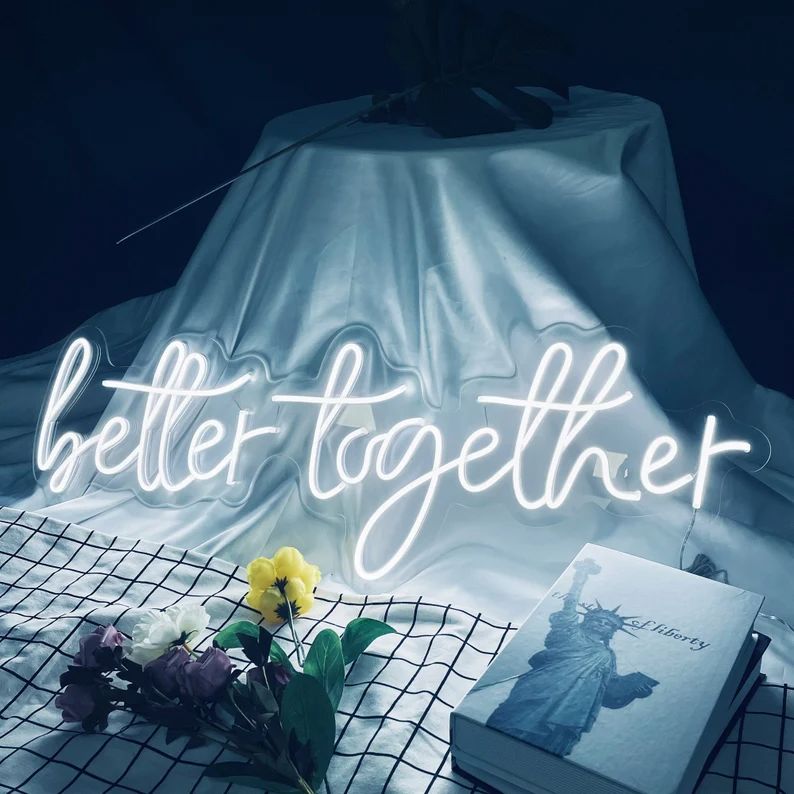 3. Illuminating neon light displaying Good vibes only quote
We need some goodness in our life. Life is too rough sometimes, and we're often drained from this world to the point we need an escape from it all for some time. And this is when your home decor comes to the rescue.
You know home decor plays an important part as it affects your well-being, and of course future. If your room feels somewhat dark, and bleak, it's time to neon up, ya know. LED neon signs transform the vibes of the room by adding gorgeous lighting, and character. Enliven your room with neon signs featuring positive quotes, like Good vibes only.
Gotta set boundaries for the New Year, and allow only Good vibes into your room! Let's hang this sign above the headboard in your bedroom, or above the sofa in the living room, so everyone can feel its light.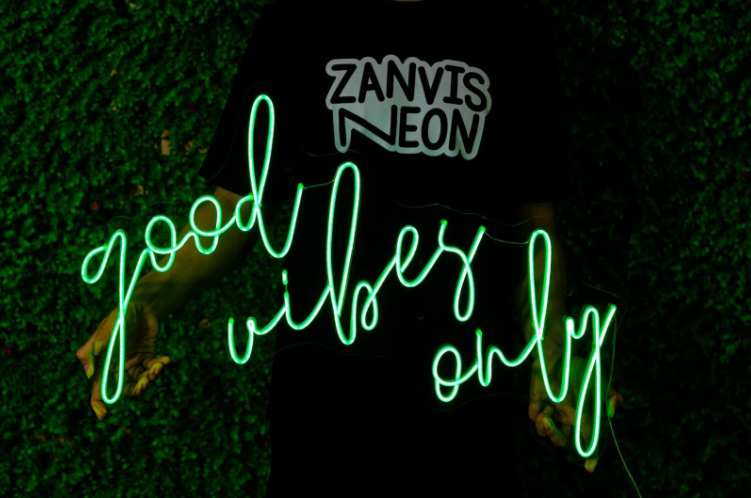 4. Beautiful Neon Artwork of Flamingo
If you love an animal, consider customizing a neon sign displaying your favorite animal, like the Flamingo neon sign below to dress up your room.
It feels so nice seeing the image of the animal we love lit up in stunning neon lighting in a cozy corner we often snuggle up in. Imagine sitting with your dog, looking out the window while sipping a hot latte on a Sunday evening, all under the beautiful and fun neon light.
Also, it is a brilliant way to hint at guests that you're a dog, or cat person when they come over for a nice lunch, or dinner. This is gonna make a great opportunity for you, and them to get to know each other better through common interests, and become great friends!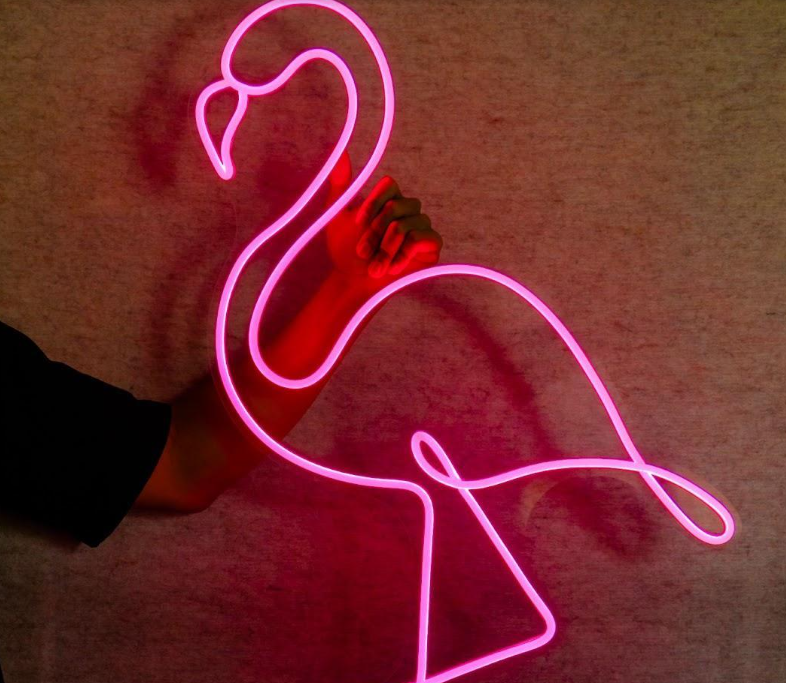 5. Sexy female back aesthetics to romanticize your room vibes
The female figure has been the centre of art subject for as long as you can remember. I mean, women are the sexiest creation of God so far, so it's no wonder.
If you're a fan, bring romantic vibes into your space with a simple, yet so hot sexy female back neon sign. Hopefully in pink or red, since those two are gonna add the spiciness.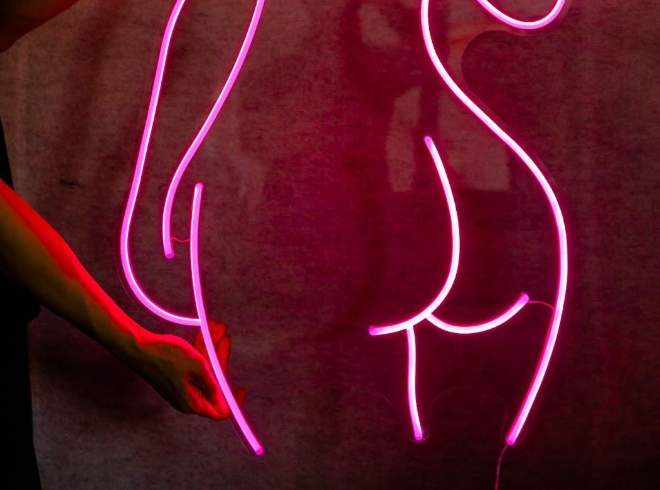 6. Gorgeous Pizza neon light
Pizza neon sign is widely used to advertise a pizzeria or pizza restaurant. You can see them displayed on storefront windows or as interior decor items to brighten up the space and make it stand out. Featuring the image of a pizza or a slice of pizza, the sign is a perfect decor for pizza lovers, and looks great in the kitchen too.
They are illuminated using LED neon tubing, making them more eye-catching and attention-grabbing. More and more homeowners are getting this for their kitchen corner as they want to bring fun vibes, and color pops into the place that's gonna cook the most delicious and heartwarming dishes for the family.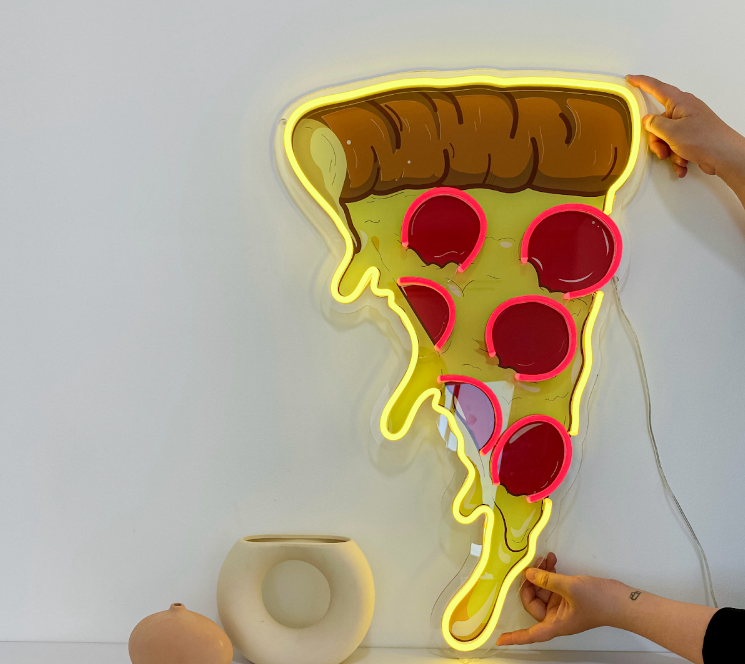 7. Hot Dripping Lips
Spice up the sexy corner with some hot dripping lips in neon light! Who would resist such image! We recommend you dress up your bedroom with this sign, as it's so perfect! But if you want to place it elsewhere, it's up to you. It does look like a thousand buck artwork that just transforms everywhere they go to.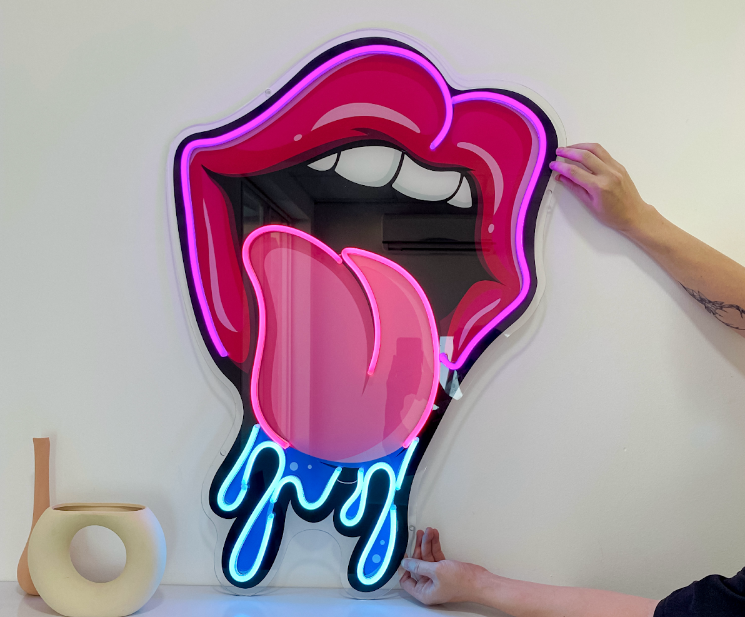 8. Peaceful Palm Trees, and Ocean Breeze
You're too busy to go to the beach, but want to feel the beach vibes every second you're home. Well, say no more because this next sign is just born for that purpose.
Couple this gorgeous blue neon light with decals of ocean waves. A truly refreshing scene that makes you feel as if you're in your bikini, sunbathing on a beautiful beach out of town.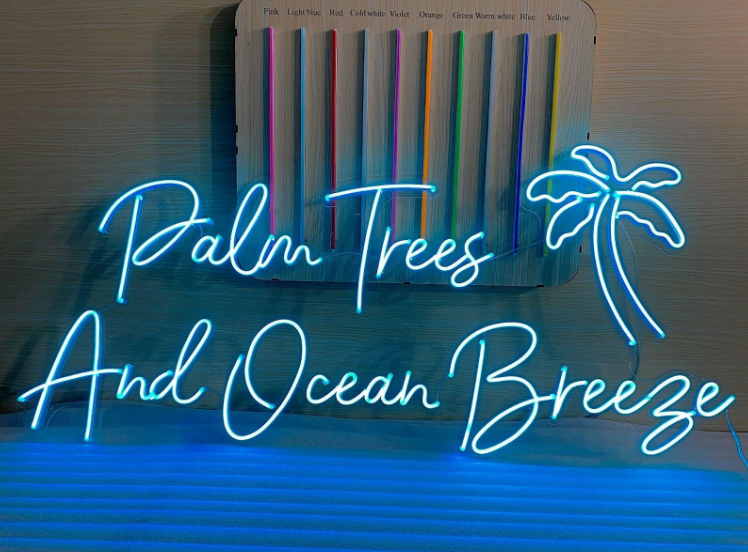 9. Majestic Astronaut Eating Hamburger Neon Sign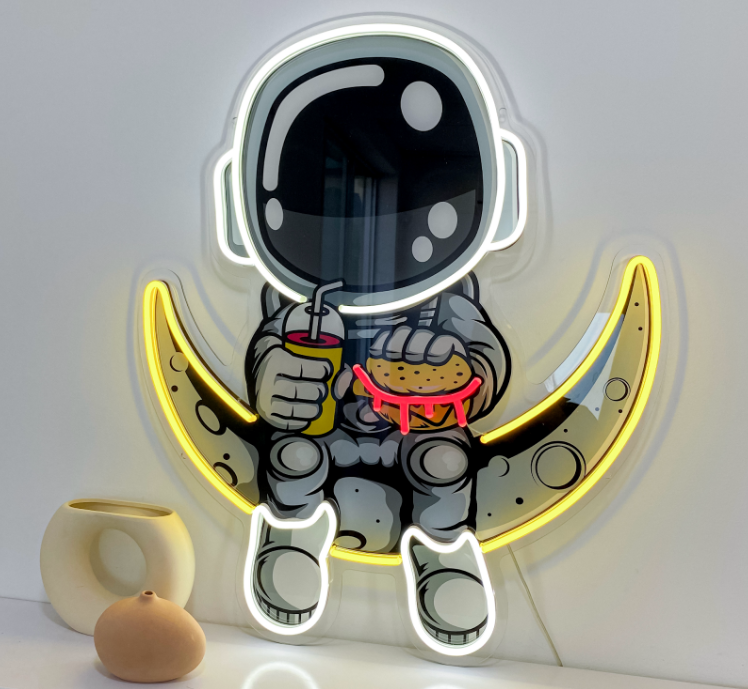 10. Stunning Space shuttle LED neon sign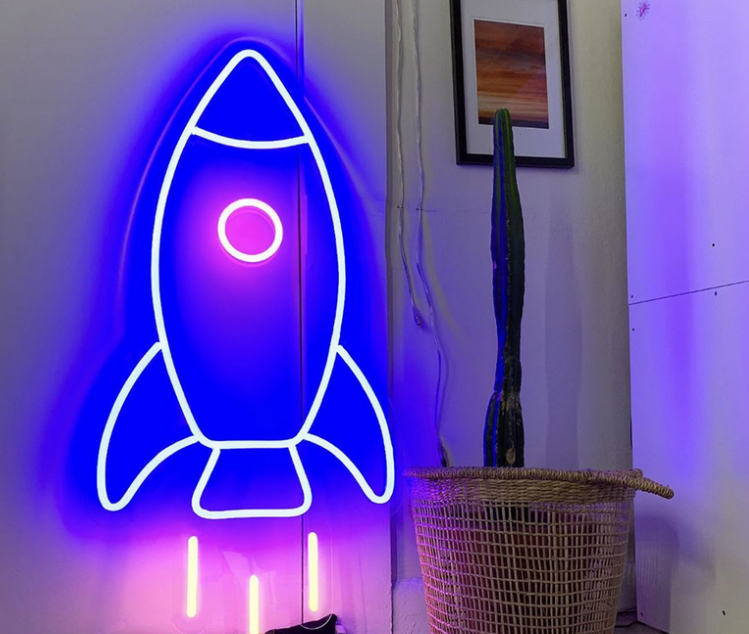 Now that you've explored some of our best neon works, pick one for your needs and leave the rest to us! You'll get your hands on your first ever neon sign to adorn your sacred space in less than a week. Shop at Zanvis Neon now!