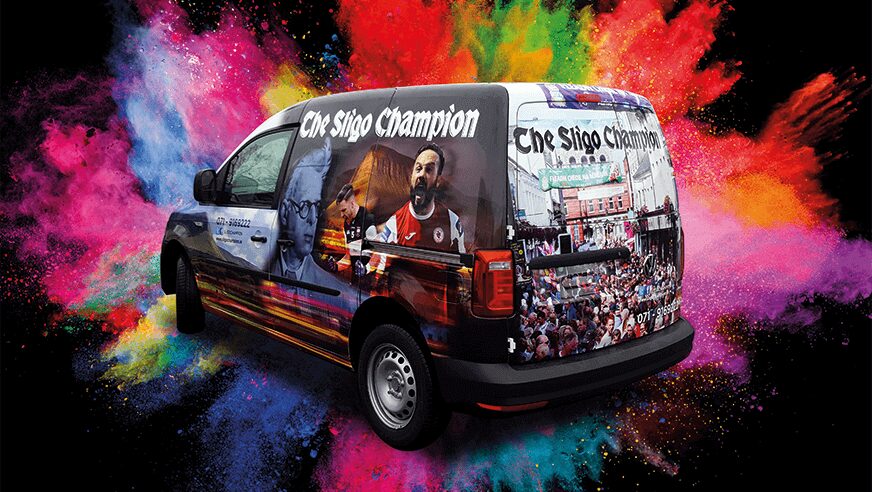 Driving Attention: The Art Of Effective Vehicle Wrap Advertising
Do you want to make effective vehicle wrap advertising? If so, you have come to the right place. We have curated this article to guide you to achieve the same. Keep reading this article till the end to understand everything in detail.
Vehicle wrap marketing seems challenging to beginners. But, in reality, it is not that complex. You have to focus on some crucial things to make it successful. These include selecting the right design, size, elements, colors, etc., in the advertisement. Many service providers offer excellent vehicle wrapping services. You have to choose the best one to avoid any issues and problems in the marketing campaign.
Many businesses consider vehicle wrap advertising because of many reasons. The most significant one is that it helps reach a wider audience. Moreover, this type of marketing is cost-effective, convenient, attention-grabbing, and straightforward, even for beginners. You can start marketing your brand with a suitable SUV wrap.
When it comes to building effective vehicle wrap advertising, many companies get confused. You don't need to worry about anything, as we have covered everything in this article. You can implement the tips and get successful at it. Let's dive right into the same.
What Are The Tips To Do An Effective Vehicle Wrap Advertising?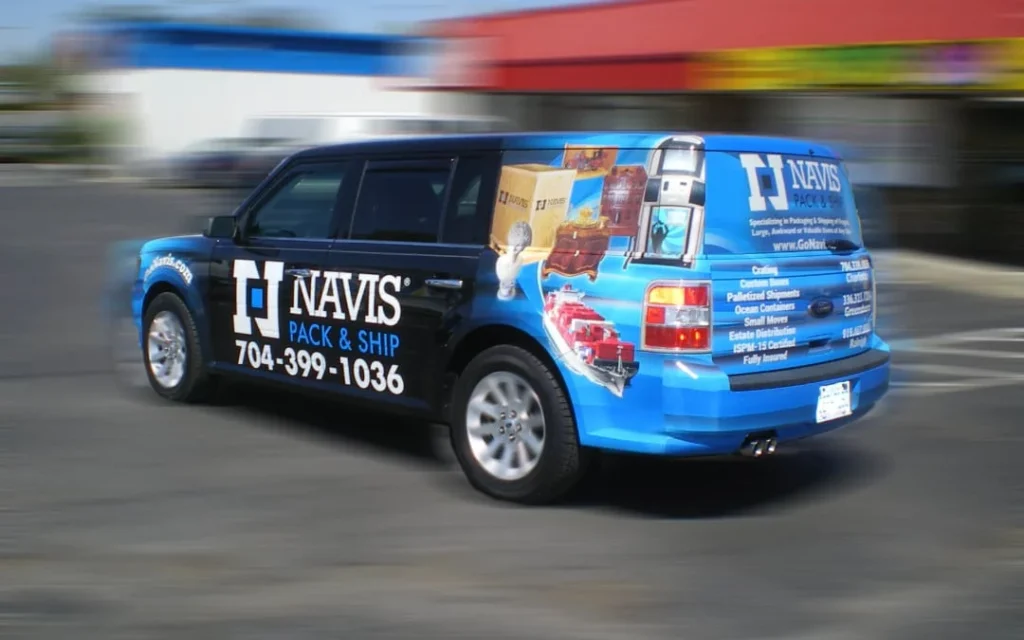 Successful brand marketing needs consistency, patience, and the use of the proper techniques. Once you combine these things altogether, you can quickly get to the point where you want to reach. The primary purpose of marketing is to reach out to potential customers and increase sales. Vehicle wrap advertising is a perfect way to achieve your marketing goals. Here are some ways to make it effective:
1. Measure the vehicle size
Many people don't consider vehicle size while doing this type of marketing. It is a huge mistake to ignore the fact that size matters a lot. Suppose you want to display the ad on a truck and create a design without measuring the size. As a result, the advertisement will not cover the truck's body as it should.
That is why it is highly crucial to measure the vehicle size. Every type of vehicle will have a different measurement, and you need first to find out the size before designing the ad.
There are several things you need to be careful about while measuring the size. First, measure each part of the automobile you will use. You have to focus on the curves or breaks of the vehicle's body to avoid any issues in the display.
Without taking pictures from every side, you won't know how to design the ad correctly. So, make sure to do the same beforehand. You can also provide these pictures to the designer you're working with. This way, they will better understand the design you're looking for.
2. Please choose the correct elements, text, and colors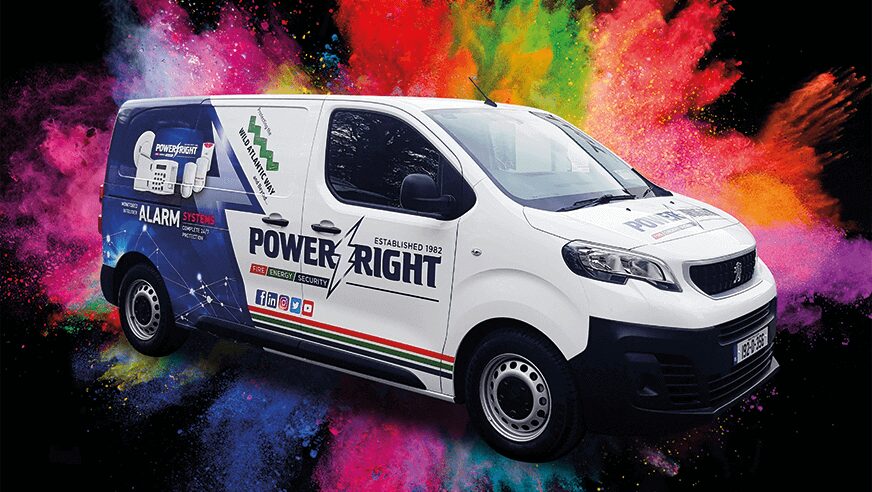 Vehicle wrap advertising can benefit you when you have put a relatable advertisement on it. You must work closely with your designer to determine the best elements, text, and colors for your brand.
A brilliant advertisement includes a detailed picture of the company. In other words, the ad should communicate to the viewers the type of products and services your brand offers. That is why you must develop a diverse range of ideas and convey them to the designer. If you are not taking guidance from a designer, you can also do this on your own. All you have to do is make the most use of your imagination and add the elements that relate to your company. You won't struggle a lot if you follow this tip.
After completing the design, you can take feedback from others. If changes are required, you can work on them. You can also rectify the design with a designer after completing it. Otherwise, you can rely entirely on the designer to create an ad.
3. Take inspiration from competitors
A business always has its competitors. Well, the good part about having them is that you can also use their ideas and convert them better. For this, you need to analyze their car wrap advertisement. You can note down the strengths and weaknesses of the design.
After doing an analysis, you can move on to your design part. If your goal is to leave them behind, you have to work on making better advertisements than them. It is only possible if you separate the strengths and weaknesses of their design. You need to create an ad that is more engaging, relatable, and unique. With patience and consistency, you can attain your marketing goals quickly. And never lose hope, no matter what.
4. Bright colors are always better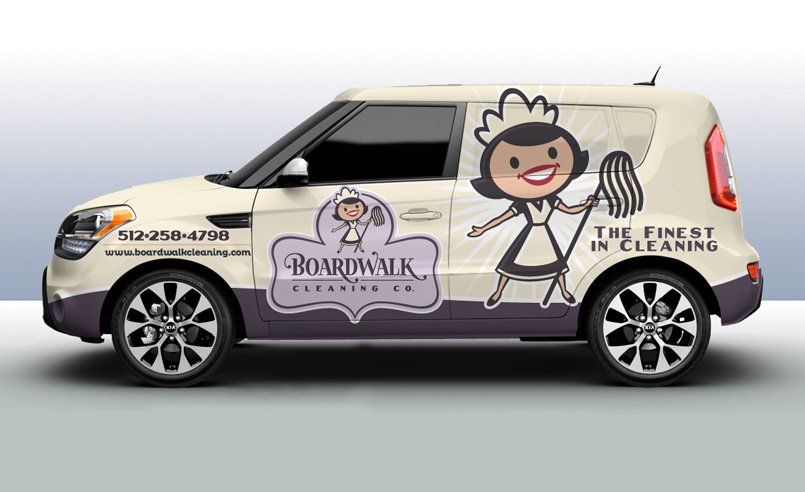 In a car wrap ad, you need to think about color as well. If you use a bright color, it might make the design more attention-grabbing. On the contrary, if you choose a dull color, you might not get a positive response from people.
Many companies consider bright colors like yellow, red, orange, etc., to make the ad more attractive. You need to pick an option that connects the brand's message to others. For instance, some companies use a red color to signify passion and love. Whatever color you select should signify the right emotions regarding your brand's purpose.
The color should also make the text bolder. So anyone can read the content from far away or while driving. The text color and design color should always be in contrast.
5. Use the right font
The font in the advertisement also plays a crucial role in car wrap advertising. That is why you or your designer must carefully choose a particular one. The font should always be bold to make it more readable for the viewers. That is how you can create a perfect design for your vehicle wrap marketing. You can take some inspiration from other companies as well.
The Bottom Line
Effective vehicle wrap advertising is possible if you follow the above tips precisely. It might seem complex to understand, but you will get better at it once you try.