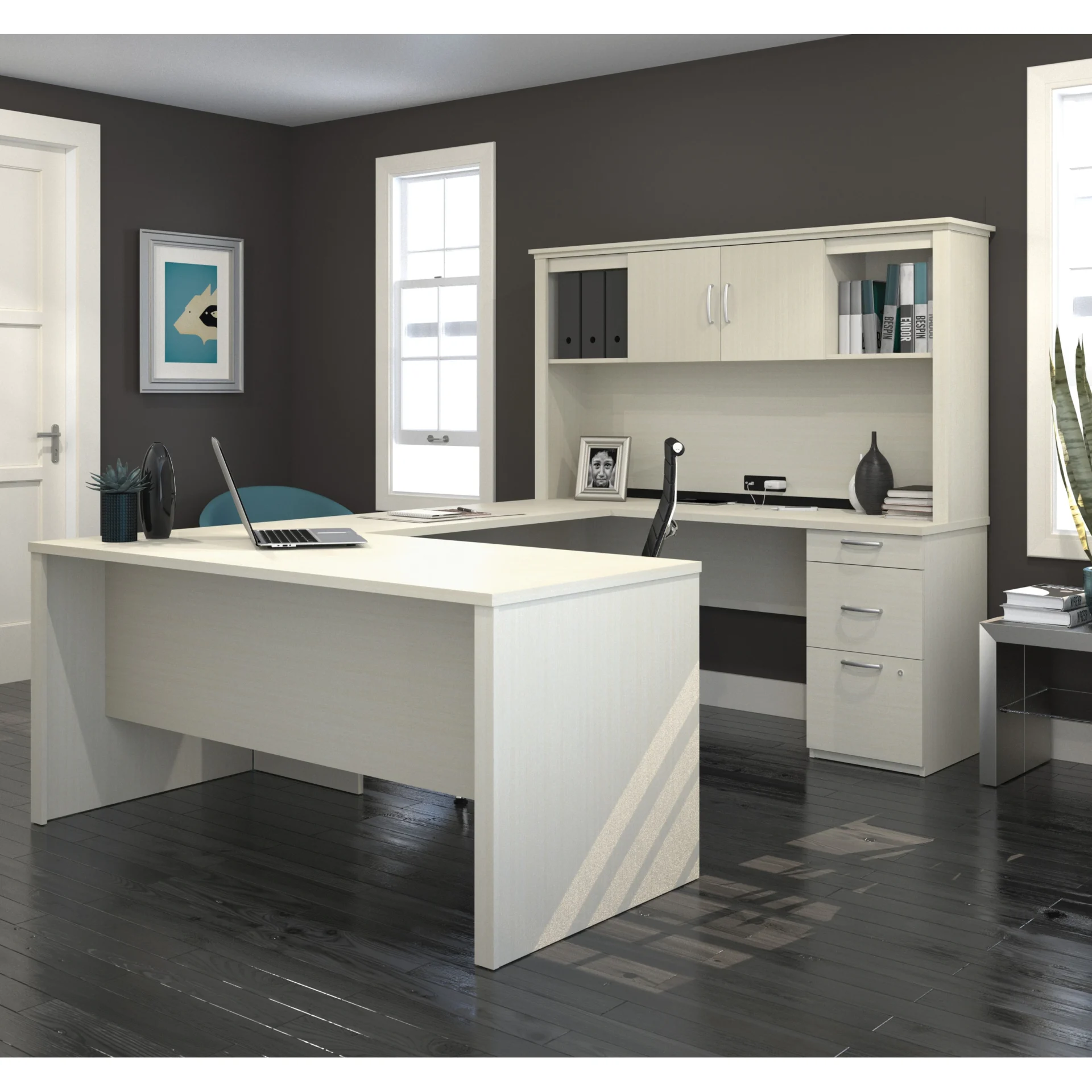 Top 5 Reasons Why U-Shaped Desks Have Become So Popular With Office Workers
Running your own business takes a lot of effort. As an owner and/or manager, you are responsible for everything from payroll to scheduling to shipping office equipment and furniture.
Focusing on that last point, today's post is going to take a look into the type of desks you should consider for your office, mainly due to the fact that they have become highly popular among many white-collar employees.
We're talking about a u-shaped office desk and the benefits that they provide. Long gone are the days of having only rectangle and oval desks to choose from. In modern office design, numerous different shapes and styles are available. However, many experts agree that u-shaped designs offer several benefits that others don't. Here are 5 of the most sought-after:
1. They Offer a Larger Work Surface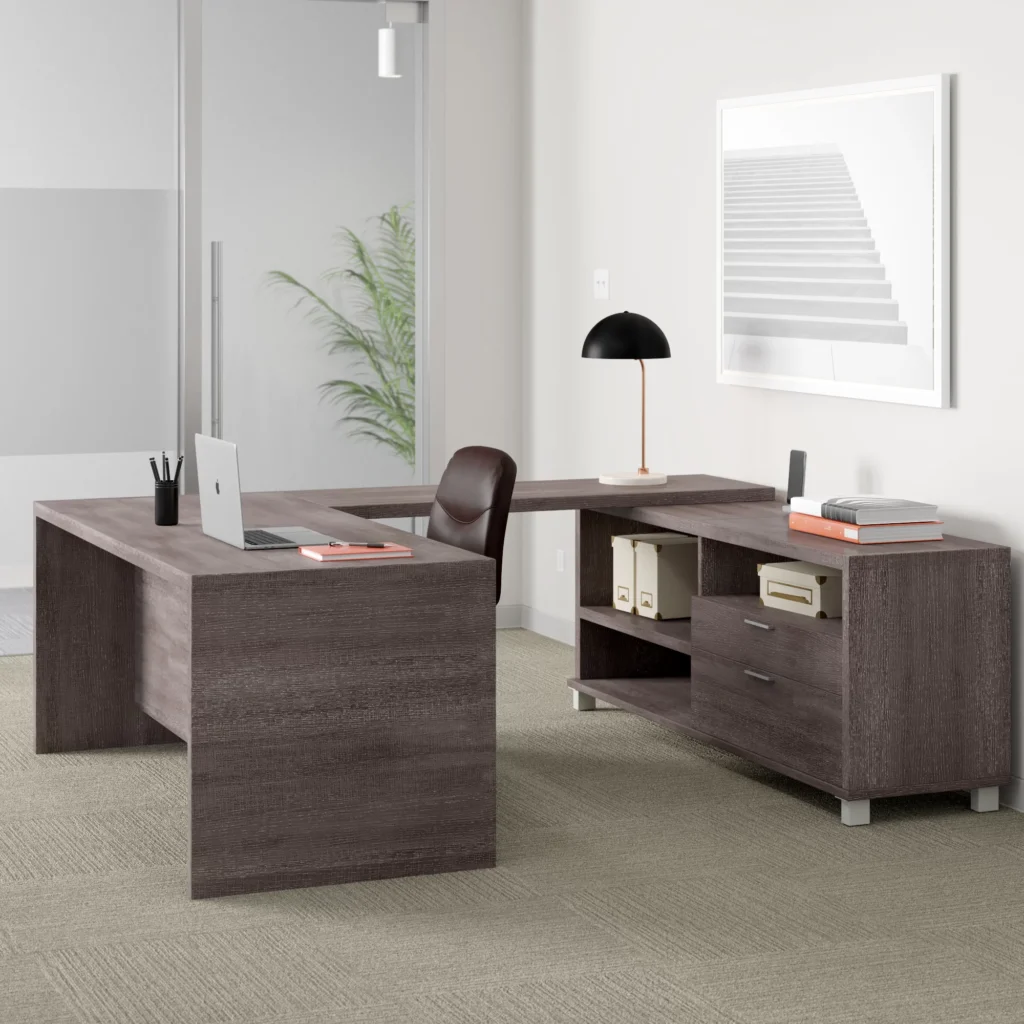 U-shaped desks offer one of the most extensive square-inch designs available (6043.09 on average), allowing for more work to be done and various materials to be easily placed within reach but out of the way. They are precious to employees who have a wide variety of tasks. They are also very helpful for those who need to keep paperwork and computer work separate.
2. They Have More Storage Space
You can never have too much available storage space in any office. While standard u-shape models are usually just the tabletop area, upgrades come from drawers and built-in cabinets.
3. They Are More Durable and Sturdy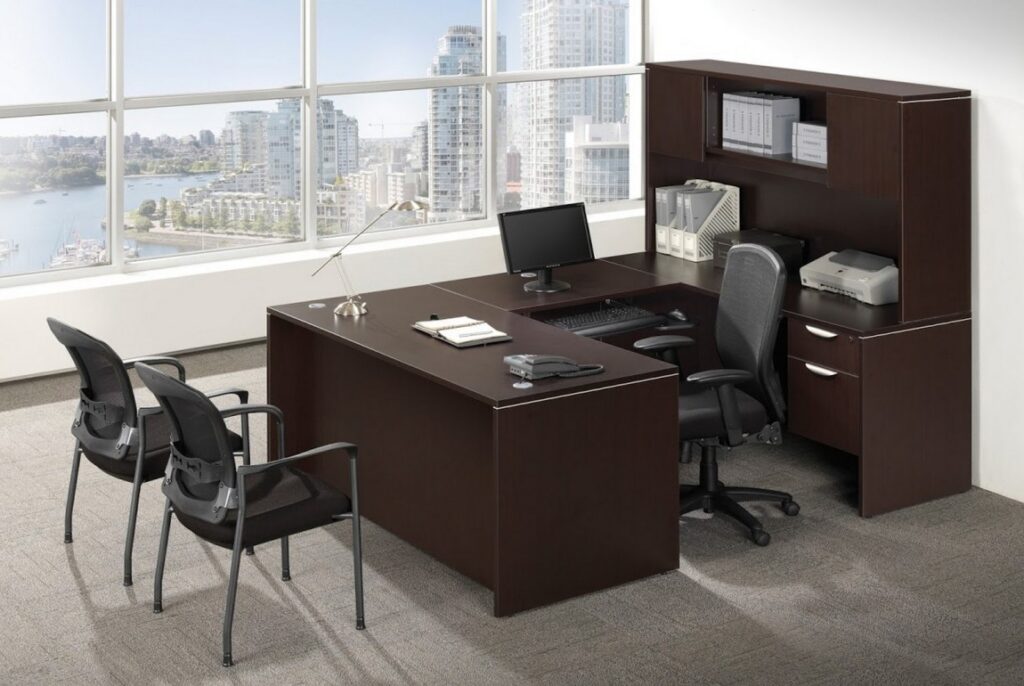 This is an essential factor in any desk or piece of office furniture. These items tend to get used by multiple people every day. They suffer a lot of wear and tear in a short amount of time, much more than a personal desk at home. Of course, this also depends on buying a quality piece from a reputable manufacturer.
4. They Provide Greater Comfort for Employees, Clients, and Other Guests
U-shaped office desks provide ample seating and work space for multiple people, as you can use the outside and inside of the desk. This makes it perfect for brainstorming sessions, client presentations, and many other tasks that require several participants.
5. They Enable More Productivity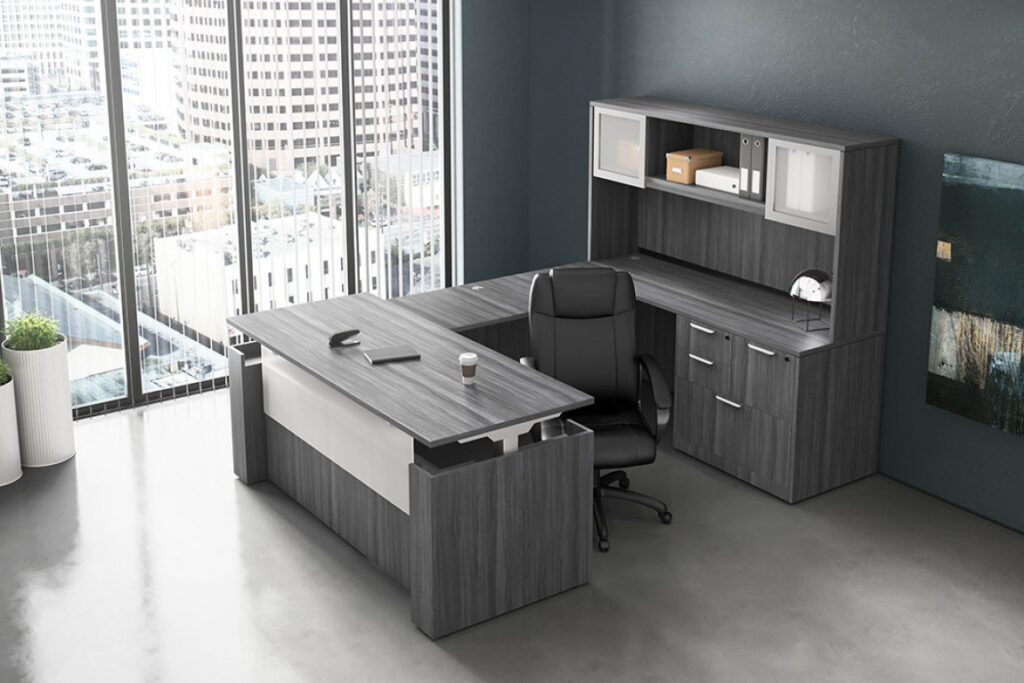 These factors work together to provide your employees the space, storage, and sturdiness to be more organized with their time and work responsibilities, increasing overall productivity.
Finding the Right Deal on the Right U-Shaped Office Desk
Now that you know what type of desk you are looking for, the only thing left to do is make a purchase. But where is the best place to find quality products at reasonable prices? Well, you certainly have plenty of options when it comes to retail outlets. But you can expect to pay full price when going that route.
And if you buy used, you run the risk of ending up with a desk that has already seen its best days. Online liquidators are a very popular option as they provide new desks at extremely low prices.