The Ultimate Guide to Off-Roading with Your Jeep
When it comes to all of the ways you can have fun in a vehicle, there is little that packs the rush and excitement of going off-roading in a Jeep.
There is a reason that this brand's loyalists are the fiercest in the automotive industry. In fact, thousands of people have never owned anything but a Jeep.
And why would they? The world's first SUV remains at the forefront of innovative design and function. And with everything that you can do in one of these vehicles, the only thing you need is a little training from an off-roading Jeep guide. There are a lot of things to take into account when getting ready for a rugged adventure.
Making sure that you remain safe and have the proper equipment for your travels is crucial. With that in mind, let's take a look at several things you need to know before veering off onto the road less traveled:
Decide Where to Off-Road & Familiarize Yourself with Your Jeep's Capabilities
First things first, let's decide where you want to go! There are many things to consider when figuring out what terrain you would like to take your Jeep through. But first and foremost, you want to ensure that you are safe and have the proper systems and mods in place for your adventure.
Mudding requires different equipment than rocky terrain; desert conditions are entirely different than snowy areas, and so on. With this in mind, let's take a look at the different options you have:
Go Play in the Mud!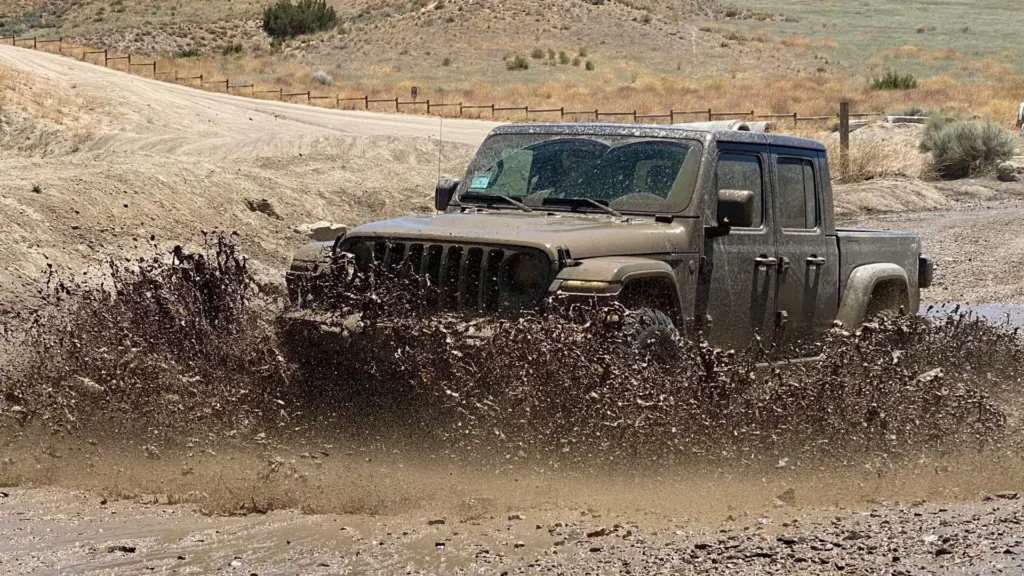 Mudding is an all-time favorite for any Jeep owner as it is the "entry-level" of off-roading. And most of all, getting covered in mud is just plain fun! It's a favorite pastime of kids, and as we get older, we can't deny that we still feel the call of every puddle we come across. Being in a Jeep gives you a chance to satisfy that childhood desire your mom never let you.
But here are a few tips:
Stay in low gear while in thick patches to avoid getting stuck
If you feel your Jeep slipping, turn the wheel to the right and left
If that doesn't work, turn off your engine
Finally, it's better to turn around than to get stuck or crash and need a tow
Do a Little Rock-Crawling
Rock-crawling is exactly what it sounds like, going very slowly. This can be a more dangerous off-road adventure, so practicing extra caution is advised. As with any activity, if you feel uncomfortable, don't force your way through it. Here are some tips to maximize your safety and performance:
Remain in lower gears, just like mudding
Let a little bit of air out of your tires to increase grip and traction
Keep a portable air compressor on hand to re-inflate after the trail
Consider investing in mods such as skid plates
Compete in Sand Desert Races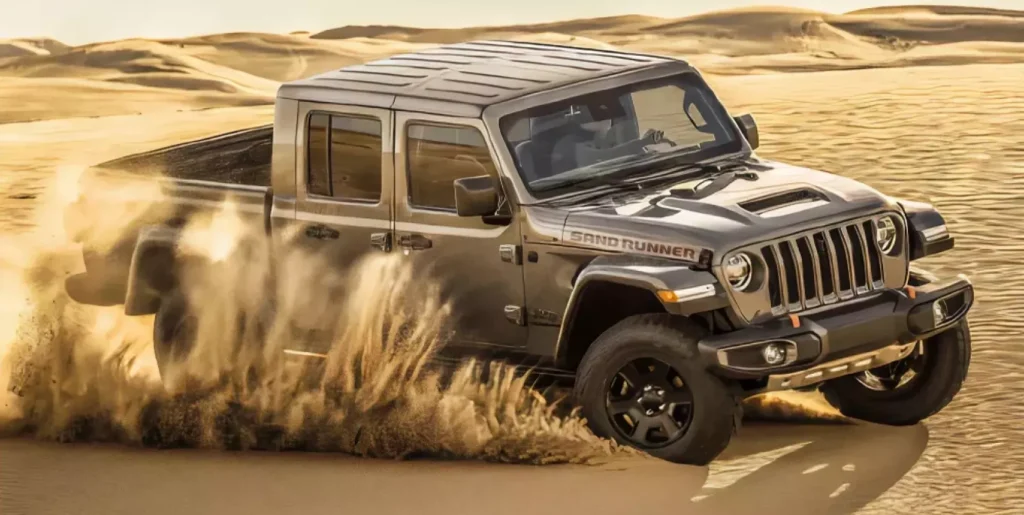 This is one of the most fun activities you can take on in your Jeep, but it is also one that you need to be thoroughly familiar with your vehicle's capabilities and handling, as well as being an experienced off-road enthusiast.
In this activity, you compete against another driver in a desert-area obstacle course to see who can finish first. Jeep lovers describe this as one of the most thrilling and satisfying off-road adventures.
Trail Lights at Night
If off-roading during the day is fun, imagine how exciting it would be at night. However, this activity is much more dangerous and requires skill, experience, and additional equipment. Also, you shouldn't even consider hitting the terrain at night time until you are comfortable with daytime driving. Here are our suggestions for the night owl Jeepers:
Invest in good LED headlights and perhaps an LED light bar
Always have a riding companion with you
Consider upgrading to halogen lamps
Drive slower than you would during the day
Camping and Overlanding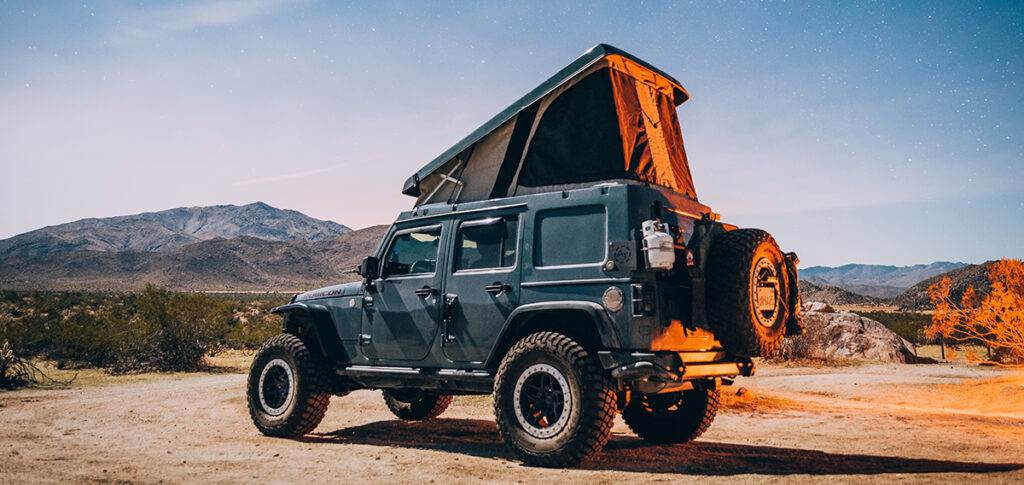 Any good off-roading Jeep guide should have a section about camping, as it is a natural extension of the off-road experience. Just as with going out after dark, this should only occur once you are highly experienced and comfortable trailing off the beaten path.
Your Jeep doubles as your shelter in these adventures, where you can go deeper into exploration and sleep wherever you end up. Consider investing in a rooftop tent to maximize your comfort.
Basic Safety Tips
What good would an off-roading Jeep guide be without a section dedicated to proper safety and vehicle use? You will encounter different terrain and surfaces when you head off the paved roads, and you need to know how to travail them. Here are a few of the most common situations you will encounter and how to navigate them:
Lateral Incline Obstacles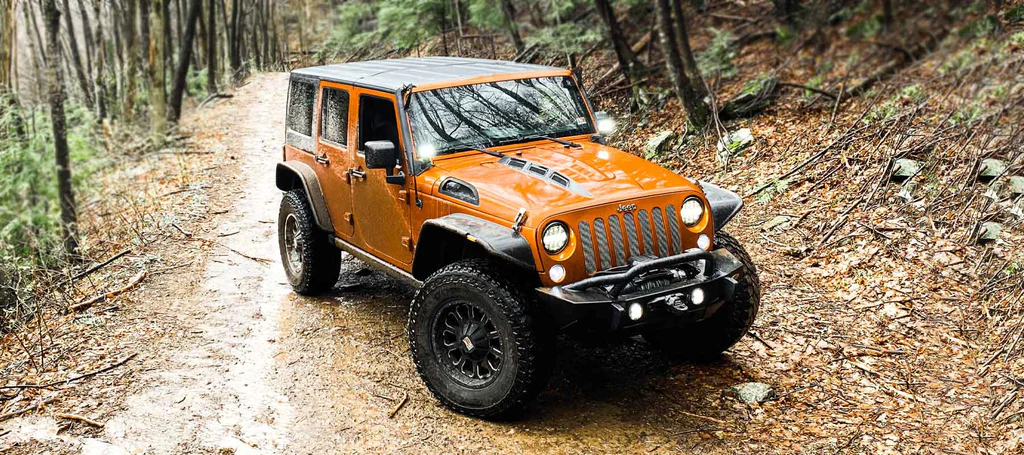 These are not only annoying, but they also run the risk of tipping or rolling your Jeep. To handle them properly, approach them head-on, slowly and steadily, and make sure all 4 tires remain on the ground at all times. If not, back up and reposition.
Water Fording
There are few things as fun as hitting a big puddle and making as big of a splash as possible. However, there are risks to consider even here. First, make sure you know how deep the puddle is. It's hard to tell just from the surface. Even though it's tempting to go fast, slow and steady is still the best way. A snorkel for your intake point is also helpful.
Driving Down a Steep Slope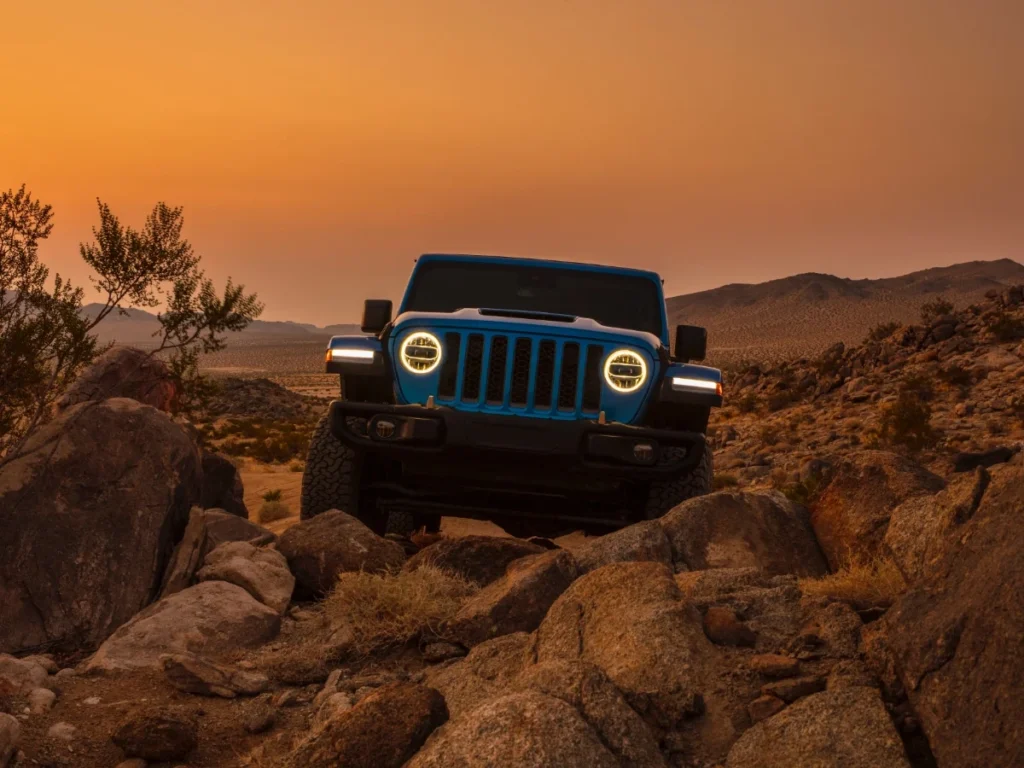 Always approach these obstacles directly head-on. Going at an angle might lead to flipping and rolling. Keep it in low gear, and don't be afraid to use your brakes often.
The Internet Is a Great Source for Additional Off-Roading Jeep Guides
There is so much information available online these days. And when it comes to the safe and fun way to enjoy going off the beaten path in your Jeep, you can find a wealth of valuable information. So, all that's left is for you to figure out where you want to go, who you want to take, and load up and go!