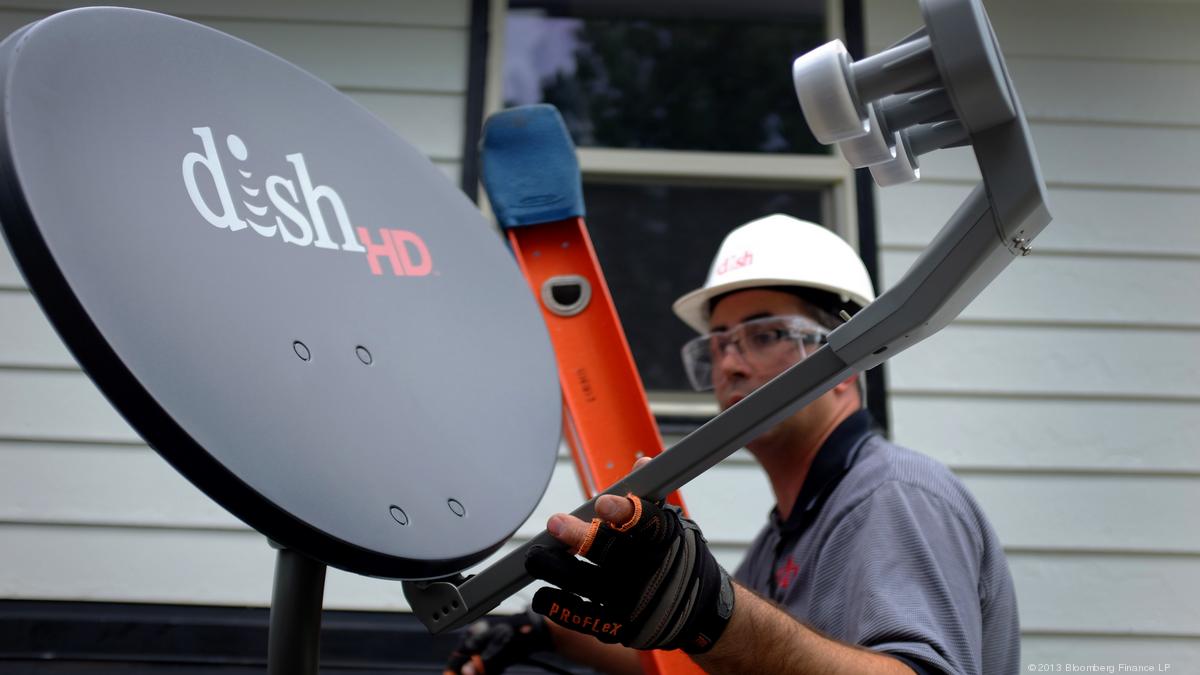 How Much Does Professional TV Antenna Installation Cost
These days there are dozens of different choices for watching television. Cable TV, online media streaming services such as Netflix, Hulu, Amazon Prime Video and other, satellite, TV aerial, etc. Whichever of these you pick, you are probably going to have a good experience. Although, I do have to mention that cable TV is quickly losing its customers because it is a bit outdated. Considering the benefits and features you get out of streaming platforms or antenna TV, it makes sense why people are making the switch.
However, even if you take those features out of the equation, people are making the change because of one simple reason. Money. Most of the cable companies today do not seem very keen on the idea of cutting down costs. All of their packages are considerably more expensive than other options on the market.
So, if you also plan on saving up some money, an antenna will do the trick. But, before you make that decision, you probably want to know how much the installation process by a professional will cost. In this article, I am going to explain every single expense of the installation process. I hope that I will clear things up for you.
Are TV antennas any good?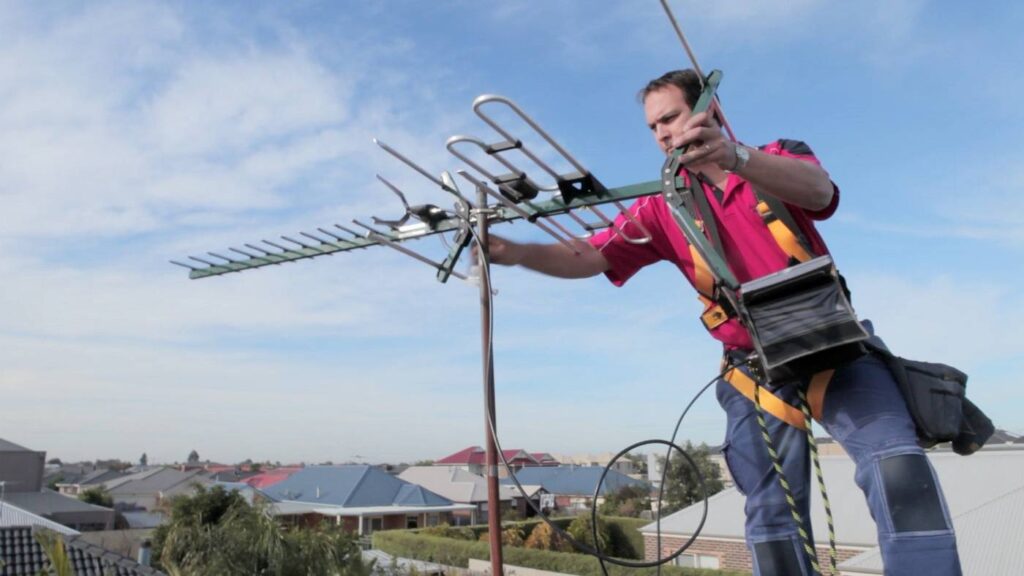 Naturally, before you make this kind of investment, it is important to know whether the switch is really a good idea. You should find out whether TV aerials today are actually good.
The short answer is yes. TV aerials are much better now when compared to the ones in the past. They offer much better image quality while also maintaining a proper signal. Reliability is essential for this kind of service.
Now that we got that out of the way, let's talk about the possible costs.
Quality of the antenna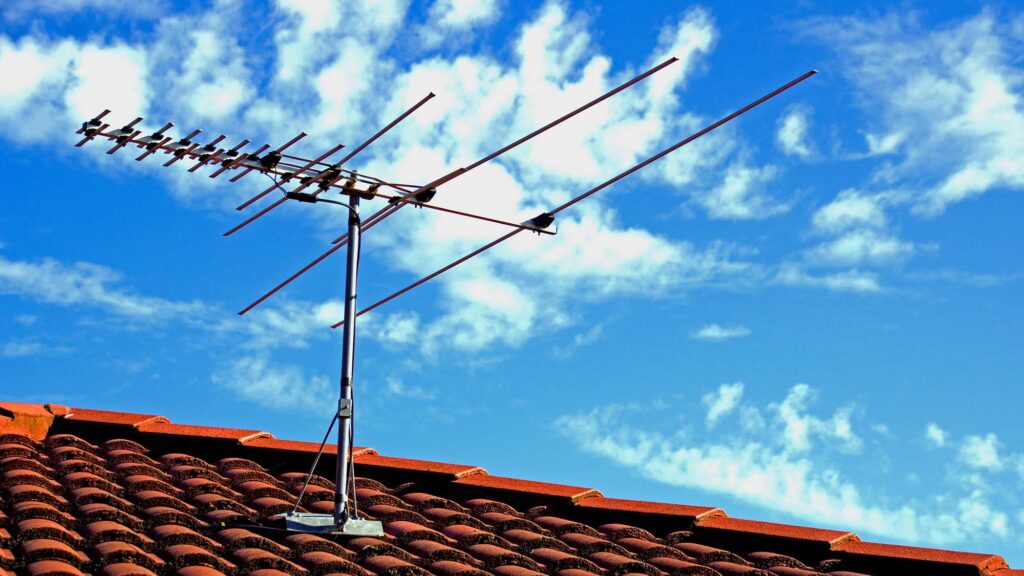 The first and most important cost of this entire process is the antenna itself. This device will be intercepting signals and sending the information directly to your TV.
However, there are so many different models that offer all kinds of features and benefits. It is vital to do your research before you make the purchase. Look for a model that will satisfy all of your needs.
If you are located near a broadcast tower, you probably do not need any high-end equipment because the signals can be intercepted even by the simplest device. But, if the nearest broadcast tower is a bit further away, you might need something of higher-quality. Naturally, you will have to deal with a higher price tag if you want better quality.
Keep in mind, you can pick and purchase the device by yourself, but you could also let the professional you've hired to do it for you. Since these professionals are quite experienced on this topic, they will know exactly which model you need.
The average price for a good antenna is somewhere between $30 and $150. This is for the indoor ones. If you want one installed on your roof, those are a bit more expensive, but their range is so much better. Models can range anywhere between $200 and up to $1000.
Where it is being installed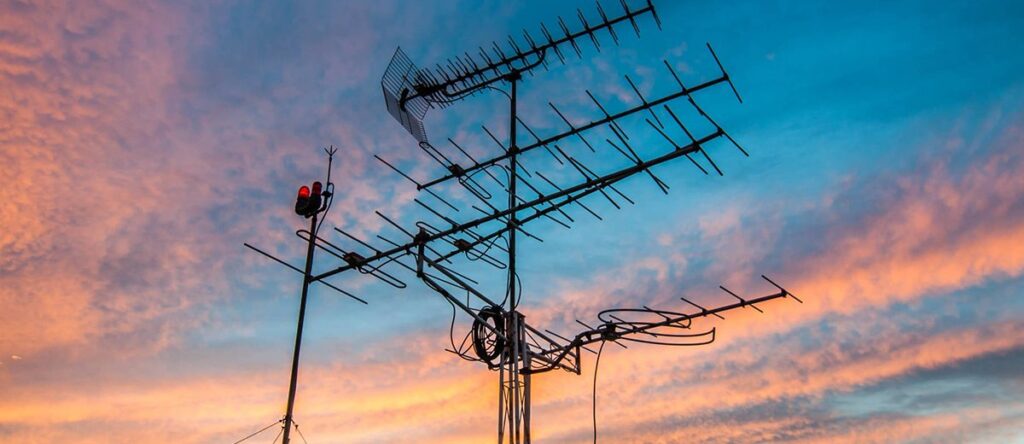 When hiring a professional to install your TV aerial, you have to consider where it is going to be installed. It is your home, so naturally, you are the one to decide where it goes. As I said in the previous paragraph, you have the option of an indoor and outdoor antenna. The indoor ones are not as powerful, but they can do the job. Outdoor models are expensive and a bit ugly, but you get a lot more features.
If you go with the indoor aerial, the installation cost will be a lot cheaper. The person you have hired will be done in no more than an hour. The entire process is much simpler.
However, if you opt for the outdoor antenna, the installation process becomes a lot more complicated which is why it is more expensive.
The indoor installation will cost you around $100 while the other one can go up to $500. It depends on the location and the roof. If the professional has a hard time getting up there, they will want compensation for taking the risk.
Keep in mind, with their experience and knowledge, they will take every single precaution and measure to ensure everyone's safety as suggested by www.mikeharrisaerialandsatellite.co.uk. They will also finish up quite quickly. They won't be bothering you too much and you will be able to enjoy some TV in no time.
Sum
If you do some searching on Amazon, it is possible to buy a high-quality indoor antenna for no more than $50 if you know where to look. The chances to find something that is discount are also quite high which means you can probably grab one for even less than $50. Now, that is a bargain. So, $50 for the device, $100 to hire a professional, and you are done with just $150. Not bad considering that you will end up saving a lot of money in the oncoming years.
For those that are going to go down the outdoor antenna route, things are going to get a bit expensive. I suggest waiting for a good deal on Amazon or eBay to grab a device that is on a discount. Those $500 ones often go on a 50% discount. So, around $250 for the device, $300+ to hire the professional and that are about it.
Avoid DIY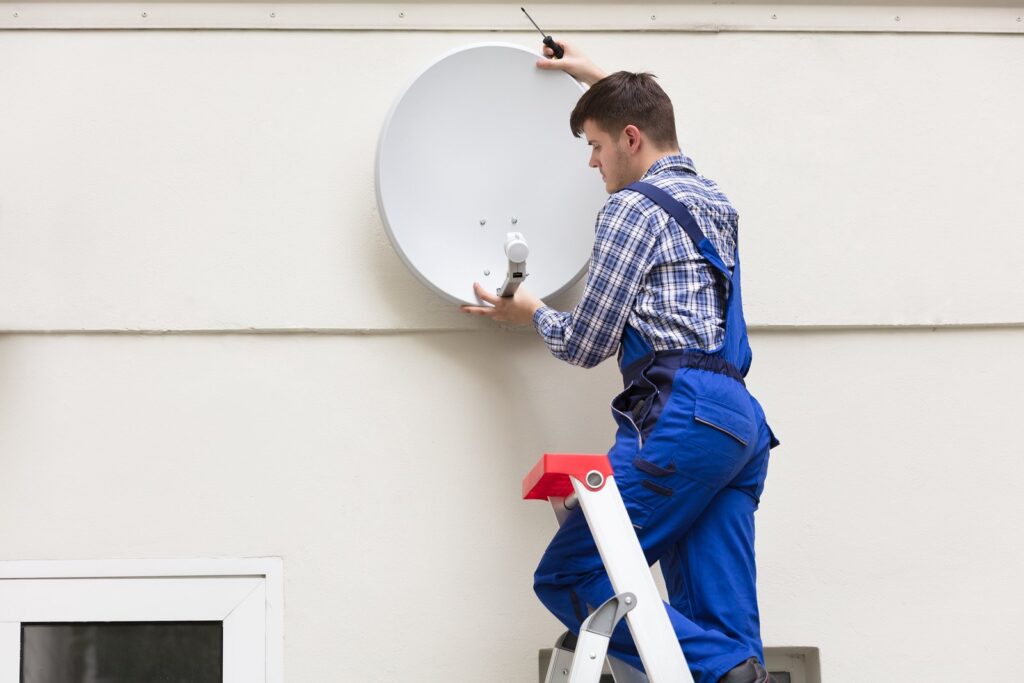 I know that $300+ just for the installation seems like a lot of money, but I think that it is definitely worth it. Going DIY sounds like a great option when on a budget, but it is simply too dangerous to do this by yourself. Forget about DIY and get an expert to help on this matter. I assure you that it is the right way to go about this.
As you can see, the installation of a TV antenna can be costly, but if you find the right company and if you know your way around Amazon, you might end up spending a lot less.