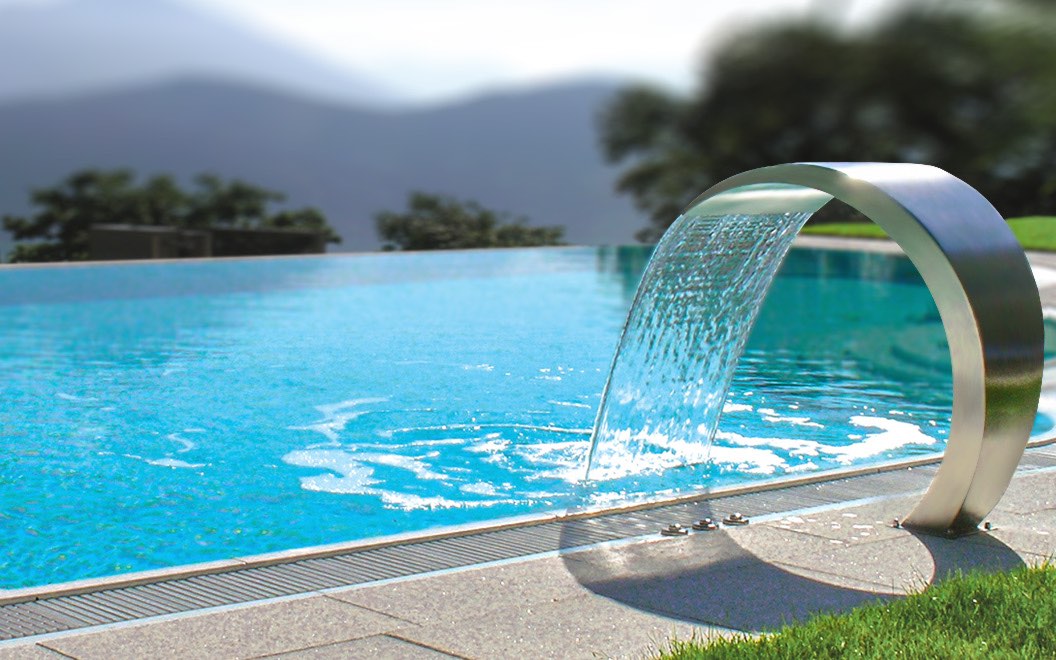 Pool Accessories for an Improved Swimming Pool
There are various types of swimming pools including in-ground, above-ground, natural, saltwater, indoor, vanishing edge, plunge, and several others. Regardless of the kind that you have or operate, investing in the right pool accessories will greatly improve it.
This is by enhancing its ambiance by making it more entertaining, ensuring optimal temperature control, making the environment more aesthetically pleasing, and ensuring the safety of swimmers. The truth is that some accessories are more required than others. You can check here for more information on this.
Seeing how important it is to invest in the right accessories, this article exposes you to some of the important ones to invest in. So, read on to find out more about pool accessories.
Pool Accessories Worth Getting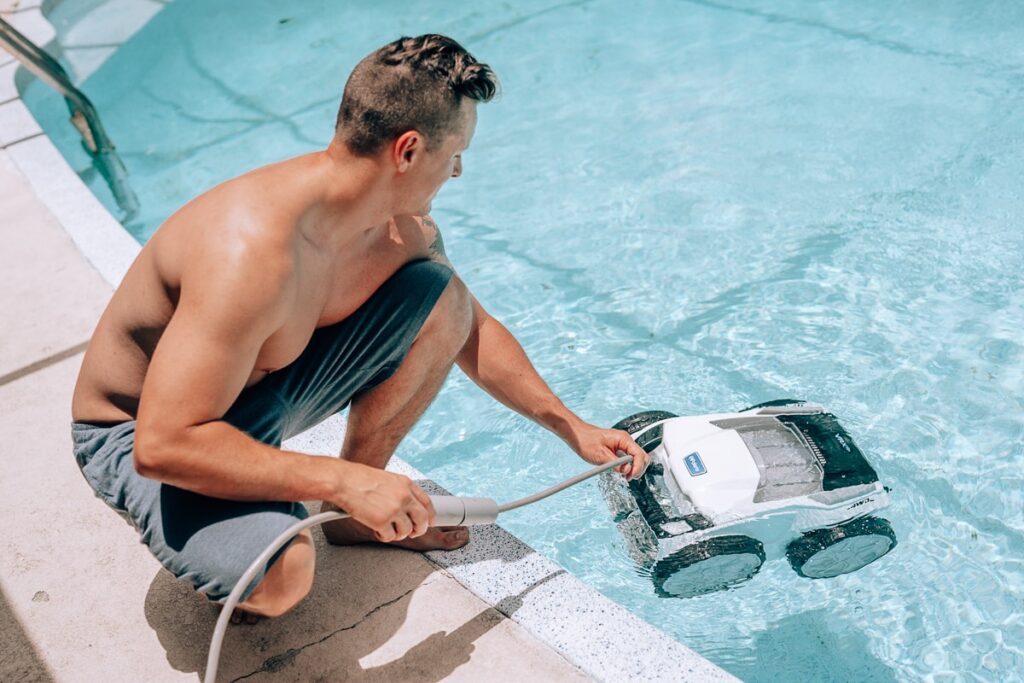 There are just too many of these accessories and we cannot examine all of them here. However, the subsequently discussed options are worth getting because of how essential they are and they include the pool:
1. Cleaners
Several accessories have been designed to aid in the cleanup of pools. They work by helping owners and operators get rid of debris, leaves, bugs, and many other kinds of dirt from the water body. There are manual as well as automatic products.
For those who want manual products for whatever reason, nets and skimmers are the popular options. As for those who prefer automatic products (which is a great choice), there are robotic, pressure, and suction cleaners available.
2. Filters
Cleaners are a must-have. But how about ensuring that you have very little cleaning to do? That is what you get when you get the right filter accessory. This is considering how they do quite a lot in ensuring that your water does not have dirt in the first place. Options include cartridge, sand, and DE (Diatomaceous Earth) filters.
As long as you get the right product, the filtration efficiency of all of these options is quite impressive. However, the truth is that some of them are way better than others. To come to terms with how much filtration efficiency they all have to offer, you can visit: https://www.eco-outdoor.com/.
3. Heaters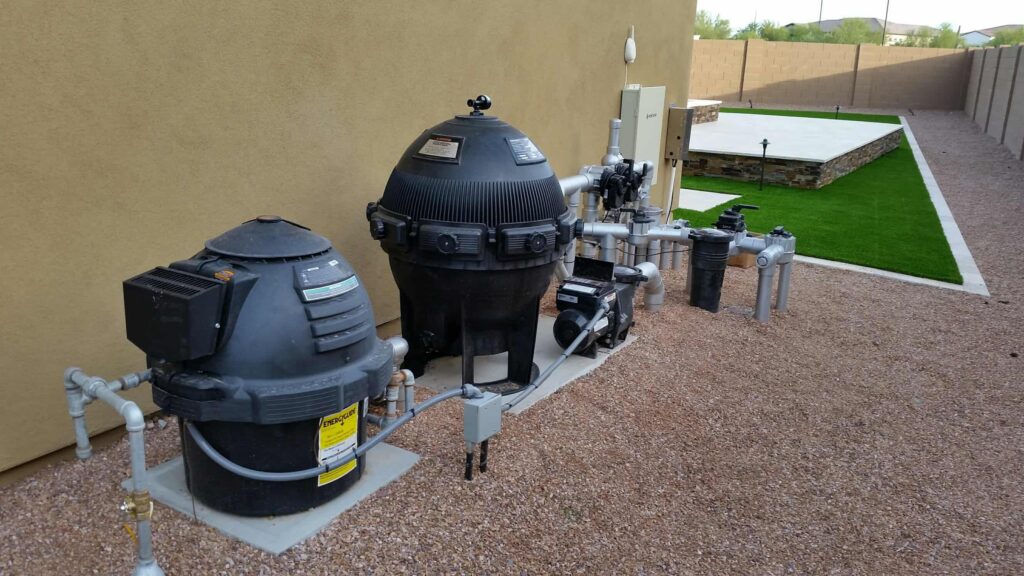 Some people would like to have a swimming pool constructed in their space but are discouraged by the fact that they may not be able to use it all year round. This is because of the severity of the cold weather during winter and other cold moments.
Well, they would not have this worry if they got the right heater. Top-quality heaters are very capable of keeping the pool warm, usable, and comfortable even during extreme cold.
Should you decide to get this accessory, you would also have to choose the kind. By kind, we mean its energy source. Common energy sources are gas and electricity. Make sure you choose the right one based on your peculiarities.
Furthermore, you should choose the right heating capacity. Do not get something incapable of sufficiently heating the water. In the same vein, do not get something with a capacity that far outweighs your need. Making such a choice would lead to energy wastage.
Additionally, it is better to get energy-efficient heaters. This is considering how much heating would be required, especially during the cold seasons.
4. Steps & Ladders
There is an absolute need for safety features in swimming pools. This is to prevent accidental or unexpected accidents in the swimming area. Steps and/or ladders are more than just entry and exit points. They are also essential safety features and should be seen as such.
Given their importance in this regard, it is a necessity that they are strategically positioned. You should also get top-quality and easy-to-use ladders and/or steps.
5. Safety Equipment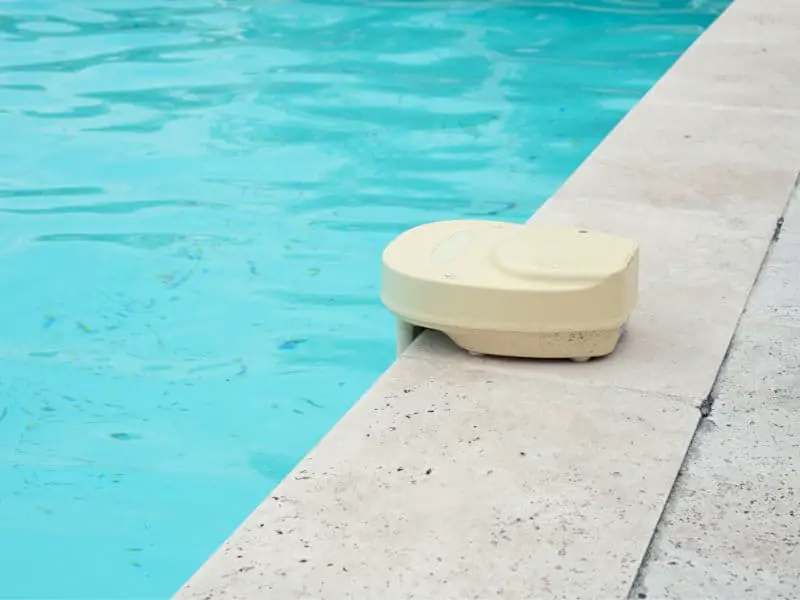 Of course, ladders and steps enhance safety in these environments. However, some accessories are more renowned for their safety features. Some of them include pool:
Alarms – It works by alerting pool operators when someone gets into the pool. This is particularly important in public pools and pools where kids and inexperienced/novice swimmers use. For more info about them, read here.
Fences – It is sad to know that many pool accidents, especially involving kids in these settings happen because there is no barrier to keep them off. This is why you should invest in a quality pool fence
Safety Rings & Lifebuoys – They are not just for fun. They ensure that the pool is safer to use, especially for amateur swimmers
All of the aforementioned ensures the safety of pools. So, they should be seen as a necessity.
Wrap Up
Having the right accessories will improve the overall experience you will have in the pool. There is an array of essential and awesome pool accessories that can be used to achieve this. As mentioned here, some of them are more important than others.
Following from the above, we can say that options that guarantee the safety of swimmers are very essential. As a result, it is worth investing in them. It is equally important that top-quality products are used. Purchasing such products is usually assured when you buy them from the right sources. So, bear this in mind when you need pool accessories.