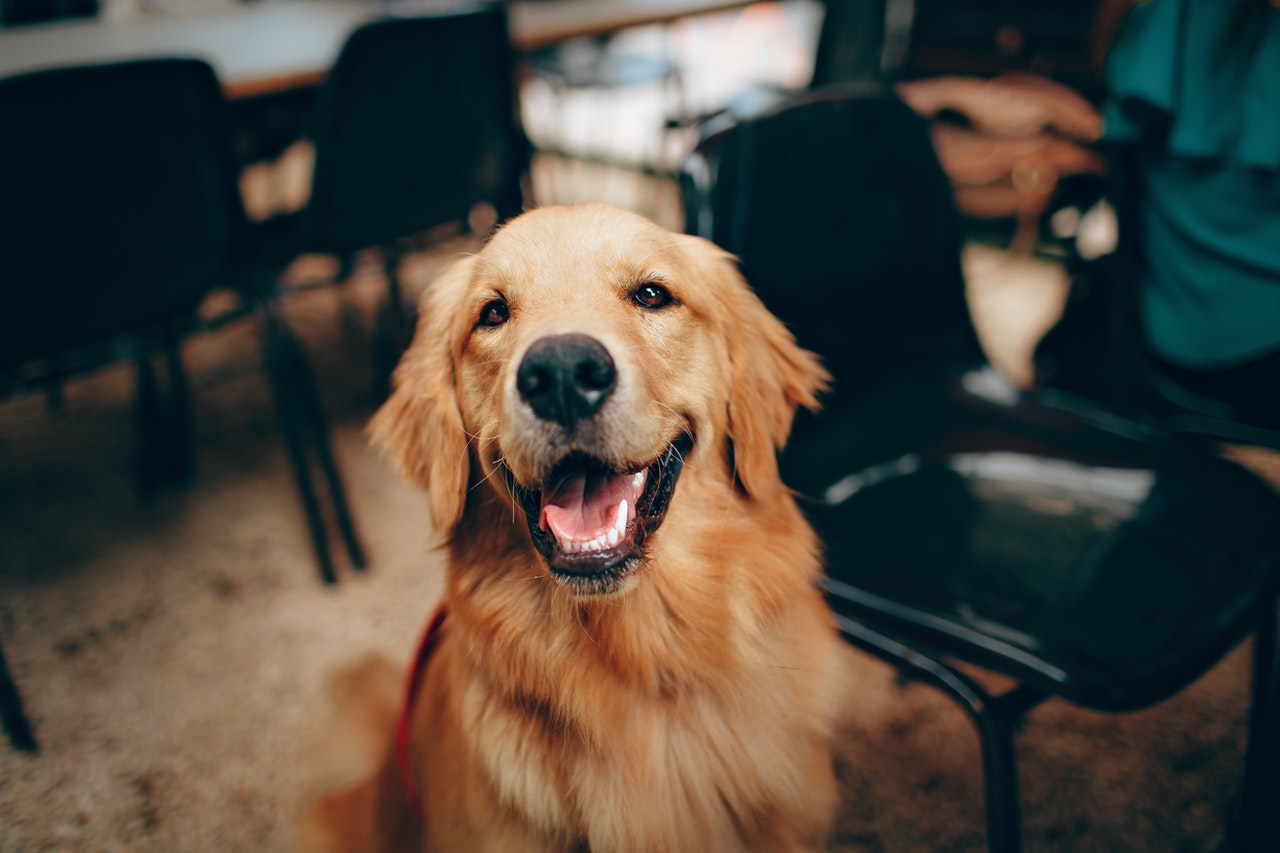 Jobs You Can Do With Your Dogs
The charisma of dogs being man's best friend is universal – there is no doubt about it! We do everything we can to make sure they are happy and healthy every day of their lives. Unfortunately, many of us have to leave the house often when duty calls.
Our jobs keep us away from our dogs for many hours during the week, but what can be done about it? Well, there is one thing we can do-look for jobs that allow us to bring our beloved fur babies along! If you have ever wondered what kind of work you can do with your pets, look no further. Canine expert Helen Ledford got it covered!
1. Professional Dog Groomer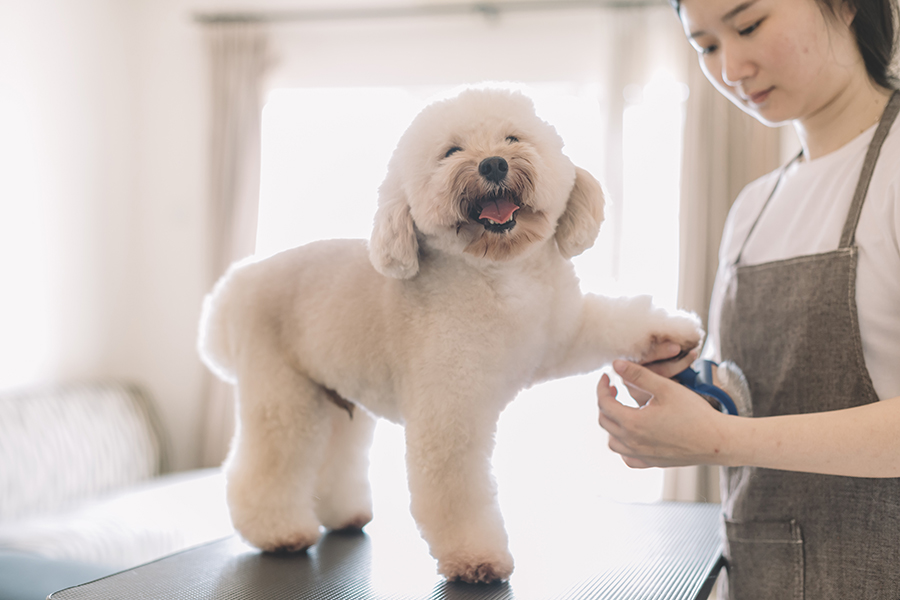 Being a professional dog groomer has tons of perks to consider. If you decide to start your own business, you can run it right out of your home for convenience. This means hardly ever having to leave your own dog when you have to work! Your pet can stay with you as you make your living doing something you love and enjoy all day long. If you decide to work for another company instead, there is a good chance you can bring your own dog along with you while you work. After all, you're already working with other dogs all day long. Your boss will likely have no problem if you bring your pooch with you, as long as they are good with the other dogs.
2. Doggy Day Care Center
Another job that can help keep you close to your dog all day is work with a doggy day care facility. Again, you can always open up your own center if you want to work for yourself, either in your own home or in a nearby building. When you have your own business, no one can tell you that you can't have your dog with you during the day! They will even be a selling point in many cases when you're trying to drum up business. Plus, your dog will get plenty of socialization with all the other pets you take care of during the day.
If you would rather be an employee of a nearby center instead of your own boss, there is still a good chance you will be allowed to bring your dog with you during your shift. While some centers may charge you a small fee, you could easily luck out and find an understanding boss who won't mind the extra four paws on the ground.
3. Dog Sitter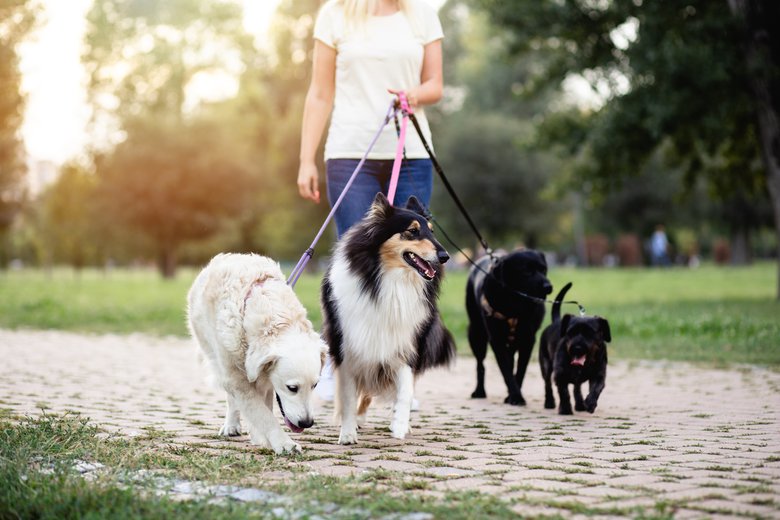 Anyone who owns a dog will likely need a sitter for them at one time or another. This is a great chance to start a career that allows you to take care of animals while taking care of your own. Everyone needs additional pet care for their dogs, especially in the summer months when families are trying to get away for vacation. If you are already dog sitting for someone, you should have no problem taking your dog to work with you. Talk to your clients about it first to make sure it is okay with them, of course. It may be easier to have the dogs you sit for stay in your house while they are away on vacation. If that is the case, you'll never have to leave your dogs alone for a long period of time because of work!
4. Construction Jobs
If you can't stand the thought of leaving your dog when you go to work, consider a job in the construction field. If you own or run your own construction crew, there is a great chance you can bring along your dog to any project you have going, especially when it is an outside task. Are you good at painting? Look for house-painting jobs, both indoors and outdoors, that allow you to keep your pet with you during the day. Chances are, your clients will love seeing your cute dog while you work! If you enjoy building and creating, look into landscaping, bricklaying, drywalling, and other outdoor jobs that have you working with your hands. Even if you work for a large company, there is a chance they won't mind that you bring your dog with you, as long as they are well-behaved.
5. Pet-Friendly Companies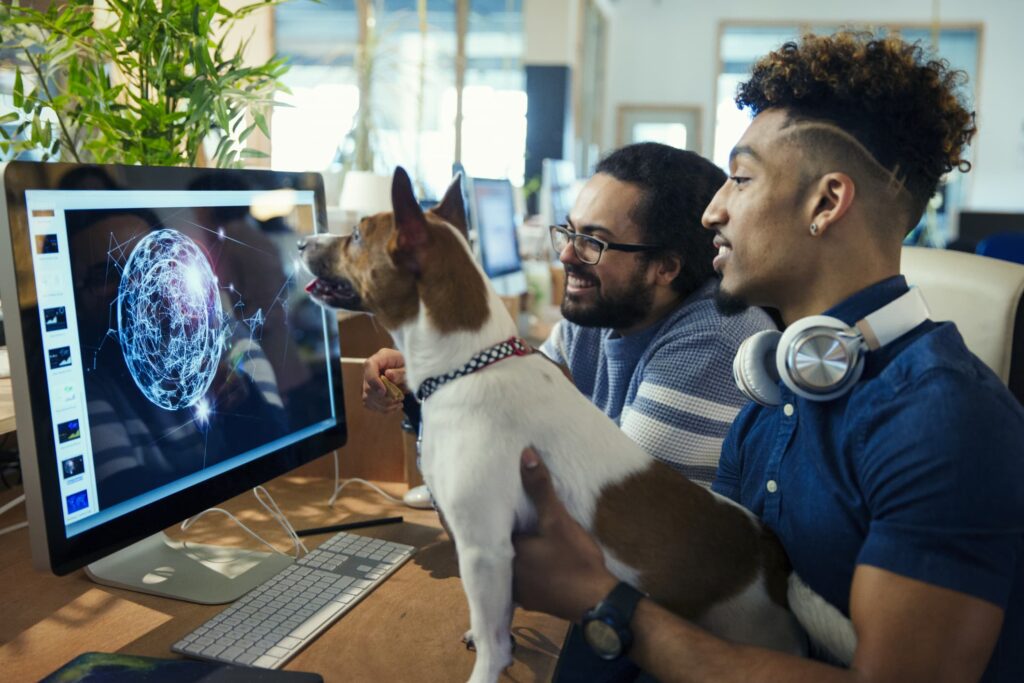 You don't have to go into business for yourself to keep your dog close by every day. There are plenty of companies that offer pet-friendly employment. For example, the Seattle branch of Amazon is reported to have thousands of dogs on their campus at any time. With various Amazon plants popping up around the country, there is a great chance you can find one that will allow you to bring your own dog with you. Enjoy an atmosphere that loves dogs as much as you do if you are into technology-Google. Google is another popular company that is said to be pet-friendly as well as amazing to work for. Heard of the company FabFitFun? This subscription box company also offers dog-friendly offices for their employees to enjoy.
These are just a few examples of companies that offer dog-friendly options. If you have a certain niche that you need to work in, take some time to find a company that loves dogs as much as you do!
6. Pet Stores
What better place to work when you love dogs than a pet store? Best of all, you will likely be allowed to bring your dog with you once you secure a job with a store in your area. Many larger companies that offer doggy daycare services for customers will also allow their employees to bring in their dogs while they work. Some even allow the more mild-tempered dogs to be with their owners throughout the store as they work! Your pup will enjoy being around other dogs and people while you go about your day together if you find a pet store that allows it.
7. Work-From-Home Jobs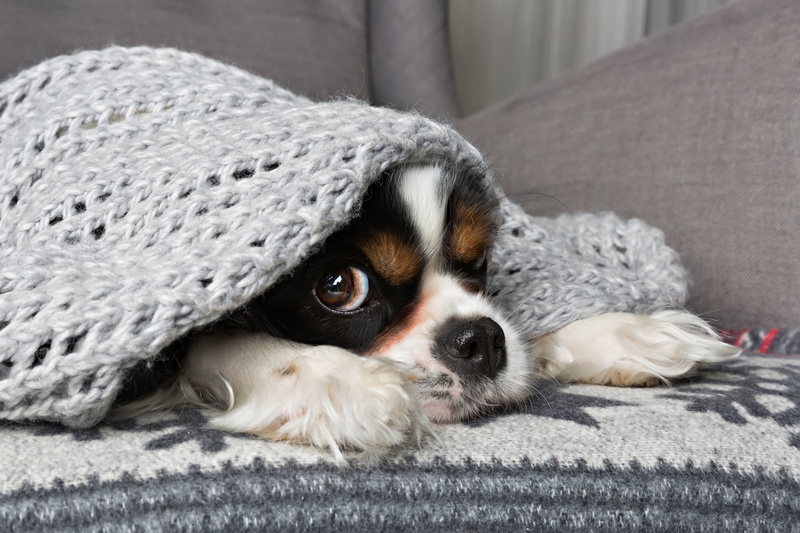 Want to stay home with your dog all day? The best thing to do is to find a good work-from-home job that can be done from your own home. In today's technological age, many companies are allowing their employees to work remotely from home a few days a week or more. There are also plenty of jobs that you can find that are 100% work-from-home, such as medical transcription, content writing, sales, online chat services, telephone marketing, and more. If you love buying and selling, look into working with various apps that allow you to sell from your own computer, such as Poshmark, eBay, Amazon, thredUP, Mercari, Letgo, and more. You'll be spending the majority of your time at home on the computer, allowing you the chance to spend tons of quality time with your dog.
Don't worry if you aren't willing to leave your dog alone for hours a day. With a little bit of patience, you're sure to find employment that allows you to bring your dog with you on the job. Or, consider working from home and cutting out the middle-man altogether. Whatever you decide, enjoy as much quality time with your pooch as you can!