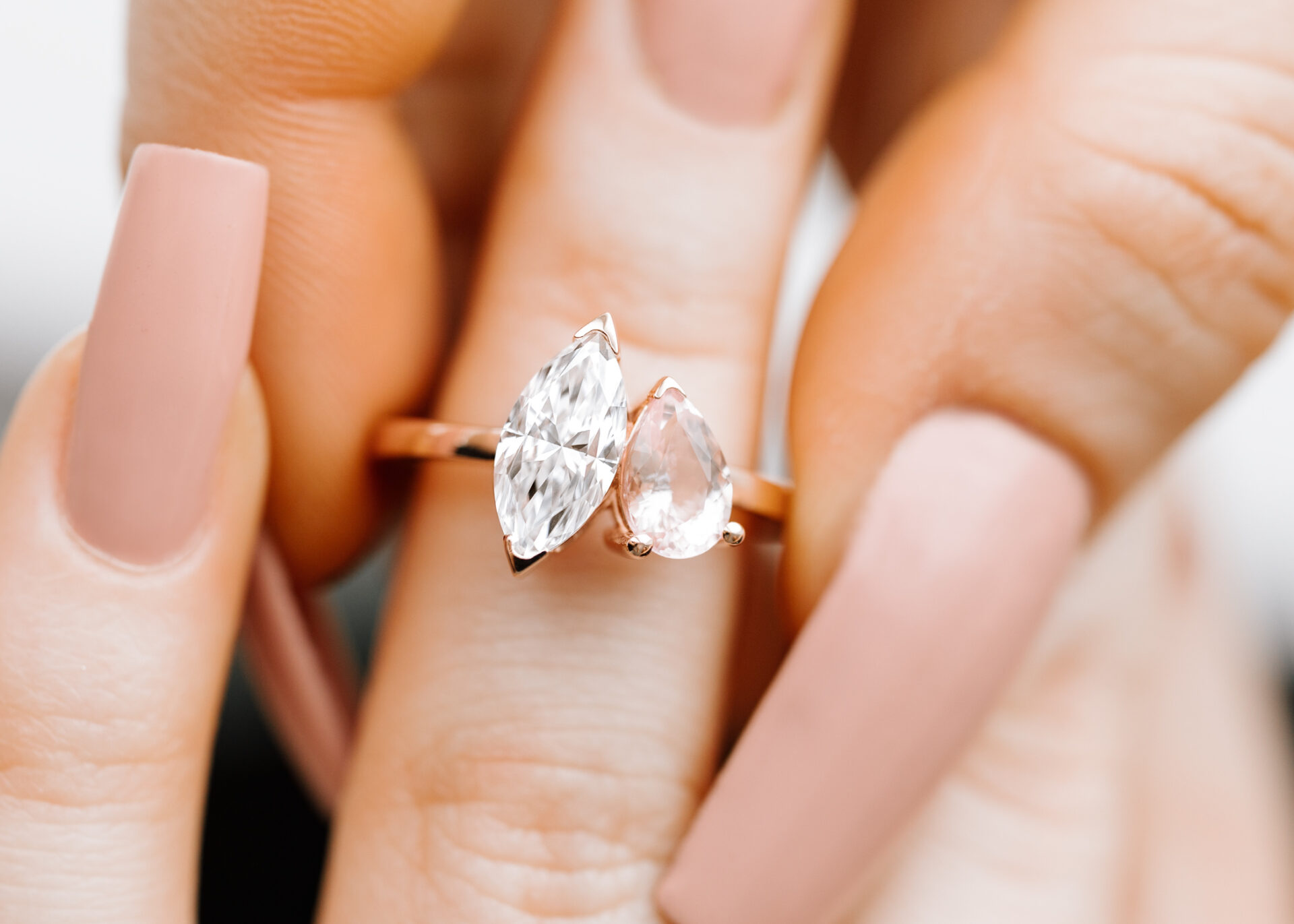 Getting the Perfect Fit: How Should Your Engagement Ring Sit?
Selecting the perfect engagement ring is pivotal, encapsulating shared love and commitment. A ring's fit is fundamental, affecting comfort, aesthetics, and even the safety of the ring on the finger.
A misfit could lead to discomfort or, worse, a loss. The journey to the impeccable fit commences with understanding its importance, encompassing diverse aspects of ring wearing, and subsequently selecting the right size.
Selecting the Right Ring Size
Choosing the correct ring size is crucial, paving the way for comfort and security. Discovering your partner's ring size discreetly might involve borrowing one of their rings or comparing against your own fingers.
Jewellers are adept at precise measurements, assisting in finding the ideal size. Picking the accurate size initially can save future hassles and ensure the ring looks and feels perfect, harmonizing seamlessly with the wearer's hand.
The Ideal Engagement Ring Fit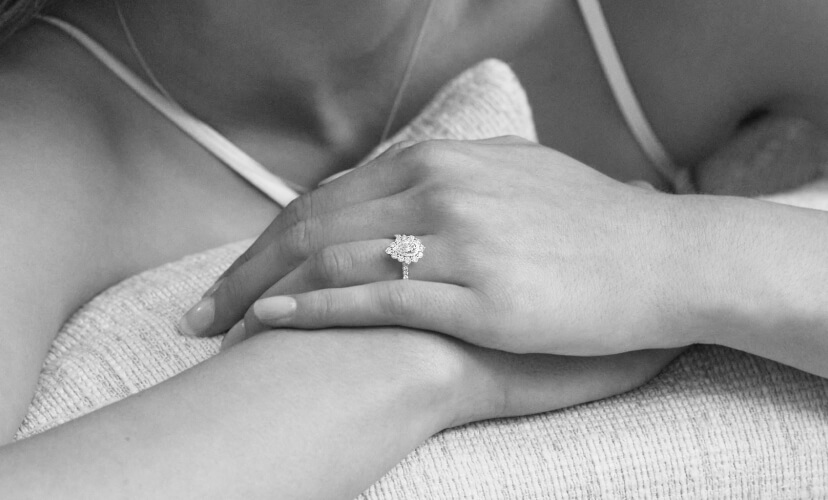 An ideal fit is snug, secure without constriction. This perfect fit allows comfort and avoids slipping, bearing in mind finger shapes and ambient temperature, which influence the fit. During chilly weather, fingers contract, while they expand in warmth.
Therefore, assessing the snugness of engagement rings involves considering varying conditions and ensuring that the ring remains comfortably in place throughout, contributing to its longevity and continual sparkle.
Resizing and Adjustments
Occasionally, adjustments and resizing become inevitable, accommodating changes in finger size. The resizing process involves cutting the band and adding or removing material. However, this method has limitations and may not suit every ring type.
Rings encrusted with gems all around or made of certain materials may pose challenges. Proactive considerations about potential resizing during the initial selection could preclude complications, maintaining the ring's aesthetic integrity.
Ring Styles and Their Impact on Fit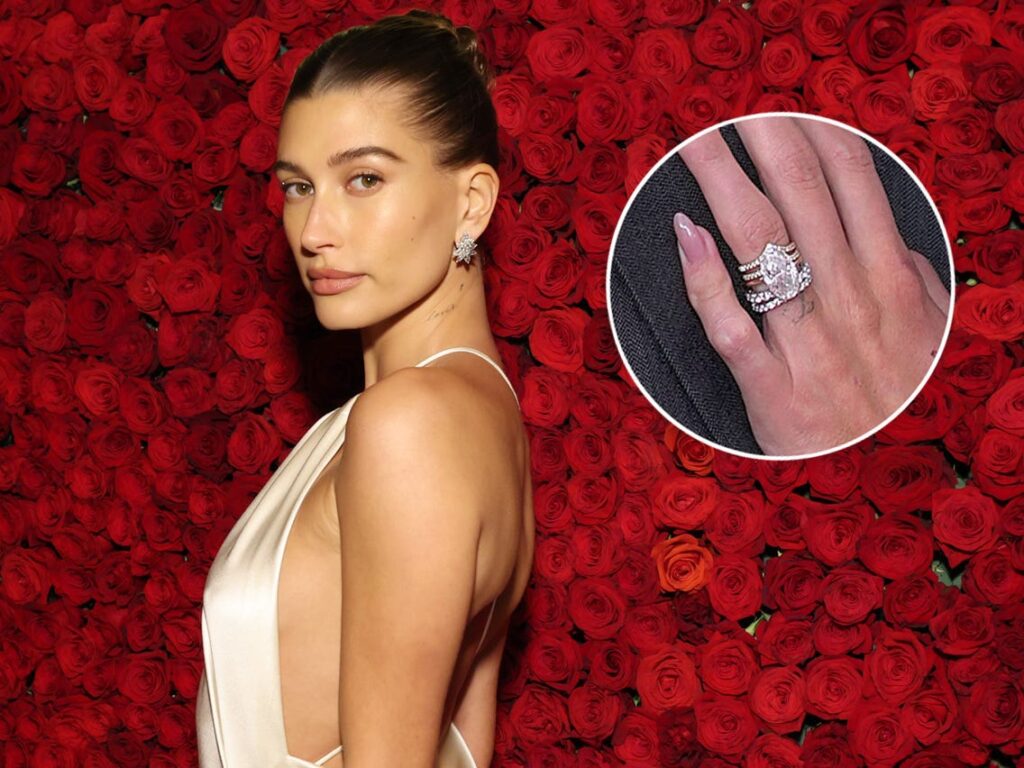 Various styles influence the ring's fit uniquely. The elegance of solitaire rings, the brilliance of halo designs, the charm of vintage, and the sleekness of modern rings all offer distinct comfort and appearances.
The ring's style and design significantly impact its fit and feel on the finger. Pondering over these nuances when selecting can ascertain that the chosen style aligns perfectly with personal comfort and aesthetic preferences, ensuring an enduring appeal.
Maintenance for a Perfect Fit
To maintain the impeccable fit, routine cleaning and inspections are indispensable. These practices ascertain the ring's optimal condition, preserving its gleam and preventing potential damages.
Regular prong tightening and professional cleanings can preclude the gems from loosening. These maintenance practices not only uphold the ring's aesthetics but also safeguard its structural integrity, allowing the mesmerizing symbol of commitment to radiate eternal love and joy.
Alternative Ring Styles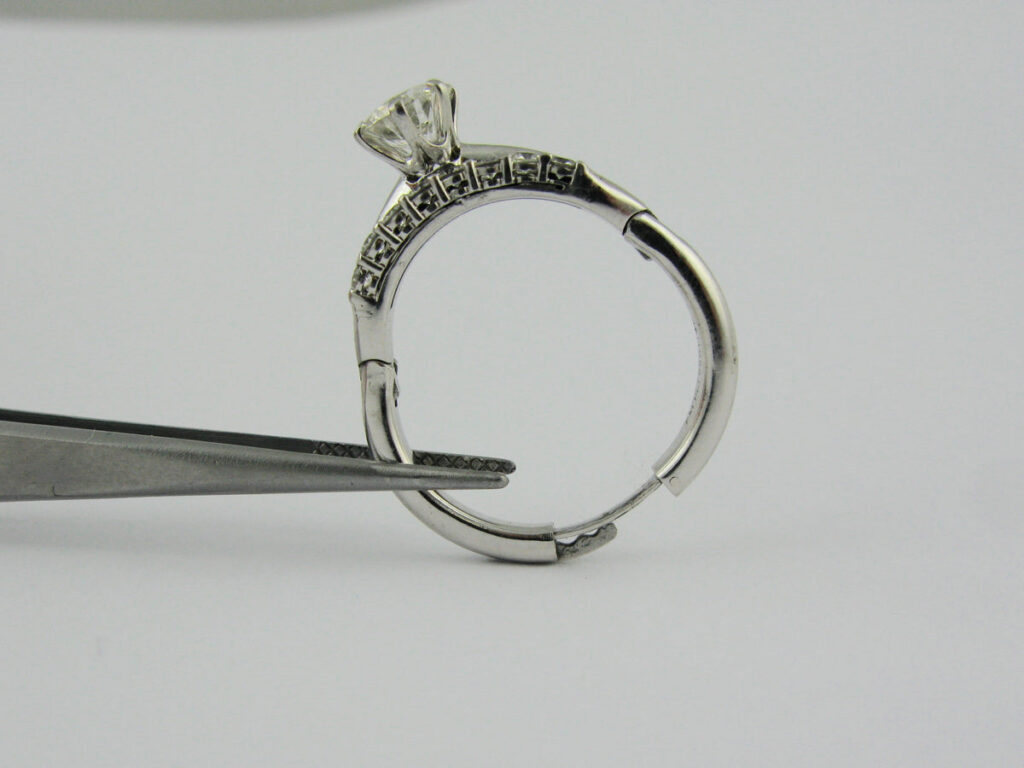 For those valuing flexibility, alternative styles like adjustable rings, stackable bands, and ring guards are viable options. These versatile designs permit modifications, suiting varying preferences and finger sizes.
While adjustable rings offer adaptability, stackable bands allow personalized combinations. However, these alternatives entail their set of pros and cons. Weighing these considerations diligently can guide in choosing a design that reflects individual tastes and accommodates the desired flexibility, embodying the essence of enduring devotion.