How Can You Market Your Online Shopping Destination On Instagram
Instagram is an engaging platform to promote your e-commerce store and drive consistent sales. Today, millions of users use Instagram to discover the latest products. You can leverage the presence of abundant users to attract, engage, and convert.
Running an e-commerce store in 2023 can be overwhelming if you do not adapt to the latest marketing trends. Apart from appealing visual content, it takes strategic planning to make the best of Instagram for your online store.
After spending weeks or months developing the perfect online store, its time to focus on driving sales and generating maximum ROI. Below are some of the best Instagram marketing tips that you can use to grow your e-commerce store online.
Create Striking Visual Content
Instagram has risen the level of visual content consumption among users. If you want to ace the Instagram game, make sure you create and share compelling visual content that encourages users to visit your profile or website directly.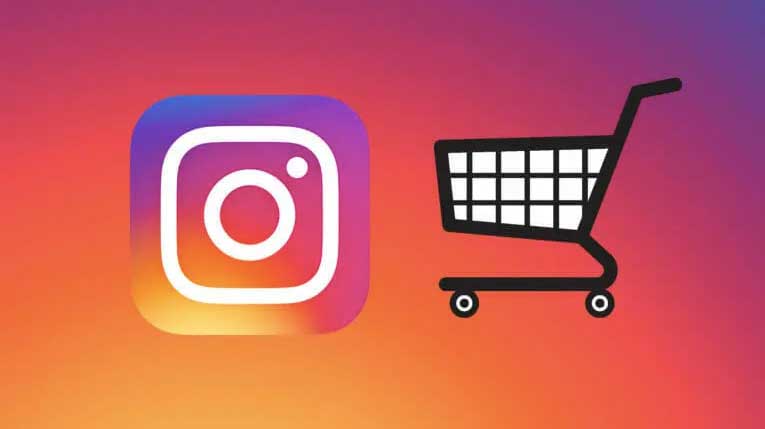 When it comes to promoting an e-commerce store on Instagram, visually appealing photos or videos of your products can make a difference in your brand's credibility. There are many content ideas for e-commerce businesses. Make sure you try different types of content before choosing the one that works for you.
Establish An Aesthetic Feed
Whenever a user visits your profile on Instagram, the first thing they get to see is your feed. A user spends only 5 to 10 seconds on a profile deciding whether they should interact with it or not. You won't be able to attract or engage with your audience if your feed is dull and boring.
One way to avoid this is to establish an aesthetic feed that connects with the audience on a much deeper level. These feeds are visually appealing and build a cohesive vibe around your e-commerce brand.
Collaborate with Influencers
Instagram influencers have massive followings with a great engagement rate. E-commerce companies collaborate with these influencers to bring their products in the limelight and increase sales. You can find industry niche influencers on Instagram.
You need to do research and find the best influencers that align with your brand's message. After onboarding these influencers, you can use A/B testing to find out the best performing and optimize the campaigns accordingly. You can take the help of an influencer marketing agency to get the best influencers.
Share Better Product Photos
The number of sales from your Instagram will directly depend on the quality of your product photos. Your photos must showcase the product properly so that it can drive engagement and sales.
You can take these photos yourself or work with a marketing agencythat has professional photographers associated with them. Major e-commerce brands spend a lot of capital on product shoots as it can make or break all their marketing efforts.
Engage With Your Followers
The engagement rate is one of the many essential metrics on which Instagram decides the reach of your posts. Engage with your followers on your posts and stories. It gives your customers a sense of belonging on your page that helps them in their purchase decision.
One of the best ways to increase your engagement rate is by asking your audience to share their view on a particular subject. You can even ask your followers to rate a product or share their feedbacks.
Use Relevant Hashtags
Be it anywhere on social media, hashtags have always been an integral part of marketing. Just like any other platform, Instagram allows you to use relevant hashtags to boost your discoverability and attract more and more followers.
You should know the right way of using hashtags on Instagram. Avoid using many hashtags in a single post as it can get reported due to security concerns. Do not use random hashtags just because they are popular as it can harm your credibility.
Share user-generated content
One of the best marketing strategies to use on Instagram is to share user-generated content on your e-commerce page. It helps you stay authentic and build strong relationships with your customers. When users share a post that features your product in action, they act as a visual testimonial that boosts your credibility.
Many e-commerce brands have witnessed an exponential growth in their revenue with the simple strategy of sharing user-generated content. You can leverage this by encouraging users to tag your products or brand in their posts.
Make Posts More Shoppable
Instagram allows e-commerce brands to create shopping posts in which they can tag their products along with their prices. It allows users to discover new products without leaving the Instagram app.
You can also use the checkout tool of Instagram that allows users to shop on the app with a few clicks. You can set up Instagram shopping in the below-mentioned steps.
Check the requirement of Instagram shopping
Create a product catalog on Facebook
Get approved for Instagram shopping
Turn the feature on and draft the first shopping post
Run Contests and giveaways
Contest and giveaways are a wonderful way to spark engagement on your e-commerce profile. Many successful brands admitted that contests and giveaways have helped them scale their revenue on social media as people participate more and more when there is a reward for them.
You can offer multiple types of rewards, such as discount coupons, gifts, and more. It is a brilliant strategy for new brands as it will help them capture attention in their initial years of business.
Pay attention to Analytics
It is critically essential to pay attention to Instagram analytics to craft the best marketing strategies in the future. Instagram offers great analytical tools where you can track and optimize your performance in real-time.
You can also use third-party analytical tools available in the market that can take your instagram growth to the next level.
Conclusion
These are some prominent ways in which you can leverage Instagram to drive maximum sales for your e-commerce store. Those days are gone when Instagram used to be just a photo-sharing app.
Today, it has grown into one of the biggest social media platforms where users not only discover new content but also make their purchase decisions.