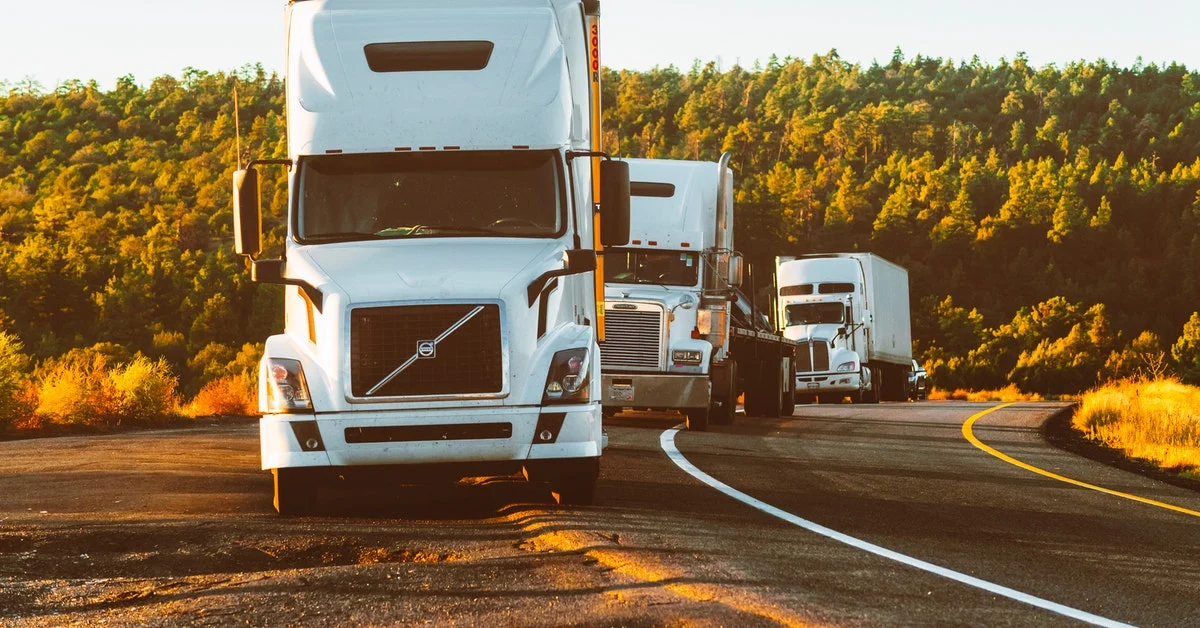 6 Tips for Hiring a Trucking Company for Your Business In 2023
If you're a business looking to transport goods and services around the globe, then there are a few better solutions than using the services of a trucking company. Hiring an efficient, reliable, and cost-effective team of transportation experts can be just what your business needs to succeed in today's ever-competitive climate—but how do you ensure you pick the right one?
In this blog post, we outline all the tips needed when selecting the perfect Transportation Company for your intensive shipping requirements. From understanding both elements involved in optimal cargo management to tracking fleet performance history, readers learn how they can confidently make their choice amongst a barrage of delivery options available.
From researching different policies and procedures required by individual trucking companies to budgeting fairly realistic timelines for loading or offloading goods – whatever tasks are assigned will be fulfilled with maximum efficiency once following these useful pieces of advice.
1. Understand Your Business Needs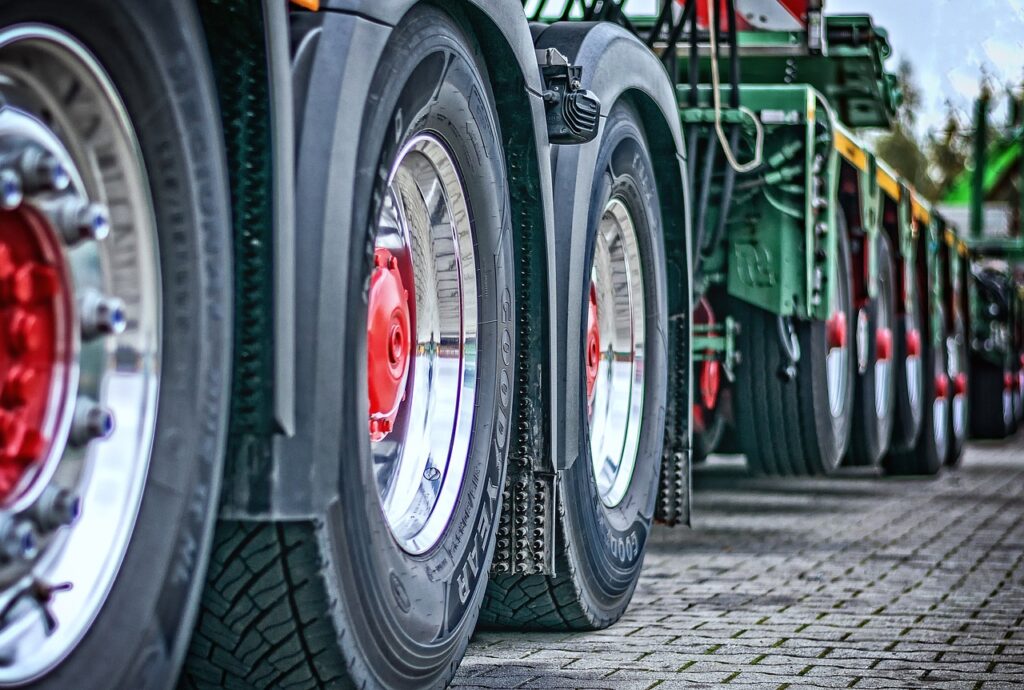 When deciding to hire a trucking company for your business needs, it is extremely important to take the time to understand exactly what your business needs. Depending on the size and nature of your business, you may need services such as freight delivery, storage solutions, brokerage, fleet management, and more.
By understanding exactly what kind of services are required, you'll have a better idea of which trucking companies can fulfill those needs and make an informed decision that meets all of your requirements.
Additionally, researching potential carriers will provide invaluable insight into their quality standards, safety records, and the specialized services that they offer. Taking the time and care to evaluate these options will set you up for a successful relationship with the right trucking company for your business!
2. Research the Trucking Company
When learning more about a trucking company, doing your research is an absolute must. Scour the web for customer reviews, and ratings from the Better Business Bureau, and even talk to drivers who have worked for that particular company.
Gather as much information as you can about their policy for driver onboarding and training, their safety record and compliance with state regulations, any timeframe guarantees, or additional services they offer. The more data you get before committing to a trucking company will end up saving you time (and money) in the long run. You can also reach out to the trucking company directly—interview them, and make sure they understand your needs.
If you are in Sydney, you can look for a trucking company based in Sydney that focuses on all kinds of transportation services. By analyzing all relevant sources of information before committing to any one company, you'll be certain that you're choosing a partner that is right for your business and its goals.
3. Compare Rates and Services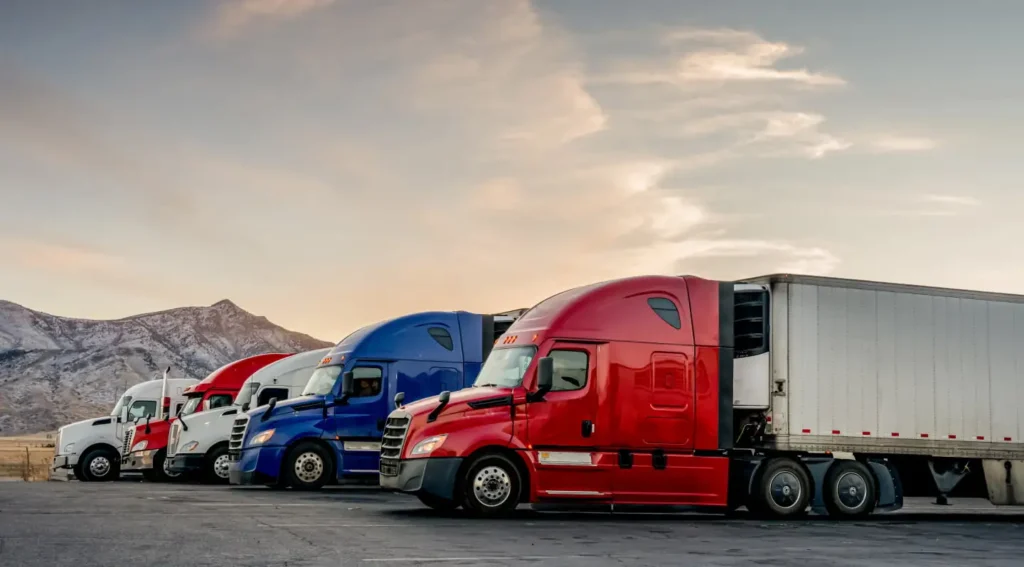 An important part of selecting a trucking company for your business is to compare the rates and services they offer. Don't make the mistake of opting for the cheapest rate; you need to make sure you won't be receiving lower-quality service as a result. Take into consideration the range of tasks being asked of them, such as distance, delivery time frame, and additional services that could cost more.
Ask potential companies what service packages they provide, doing your due diligence in regards to insurance coverage, storage fees, hazardous conditions fees, fuel charges, and more before making your final decision. When it comes to understanding what you are getting for the rate quoted, don't be afraid to ask any questions until you're satisfied with the answers.
4. Verify Licenses and Insurance
Verifying licenses and insurance is an important part of the process of hiring a trucking company for your business, as it offers key protection in case something goes wrong. Don't take the word of the trucking firm at face value. Be sure to research their credentials yourself using reliable resources. Get copies of their licenses and insurance documents and make sure they are up-to-date and valid since this can save you from a costly disaster down the line.
Remember that these are legal documents, so if there are discrepancies or questions you may need to seek the help of a lawyer or other professional. Taking the extra time to investigate what you're signing up for will protect both you and your business in the long run.
5. Evaluate Their Reputation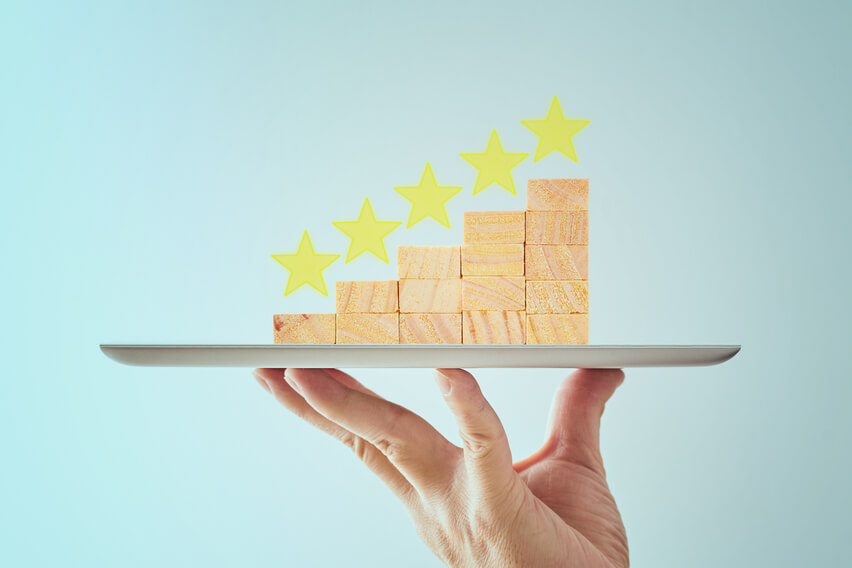 When selecting a trucking company for your business, it's important to thoroughly evaluate its reputation. Have other businesses had positive experiences with them? Are they known for reliability and communication? Do due diligence by reading reviews, talking to peers within the industry, and asking potential companies detailed questions about processes and procedures. Make sure you get a full understanding of their service before signing a contract. This can help ensure you get the reliable trucking services that your business needs.
6. Negotiate Terms
Being aware of what you require and being able to adapt as necessary can make a significant difference when negotiating terms with a trucking business. For a negotiation to be effective, you must be aware of your budget, your expectations for the caliber of the services, the scope of the job needed, and the particular circumstances under which you'll be working.
When meeting with the trucking firm, make sure you have all the information you need available so that you can speak effectively and leave the meeting with an agreement that is advantageous to both of you. Also, it's critical to keep in mind that you shouldn't be afraid or reluctant to ask questions if you don't understand something.
Starting a business deal on the right foot is key to creating a lasting and successful partnership. So make sure you know how to negotiate well when selecting a trucking company for your business.
When you're looking for a trucking company to partner with, it's important to carefully consider all of your options. Do the research and ask questions about rates, services, licenses, insurance, and reputation, and negotiate terms. By taking the time to do due diligence before committing to any one company, you can ensure that you get the quality and reliability you need for your business.