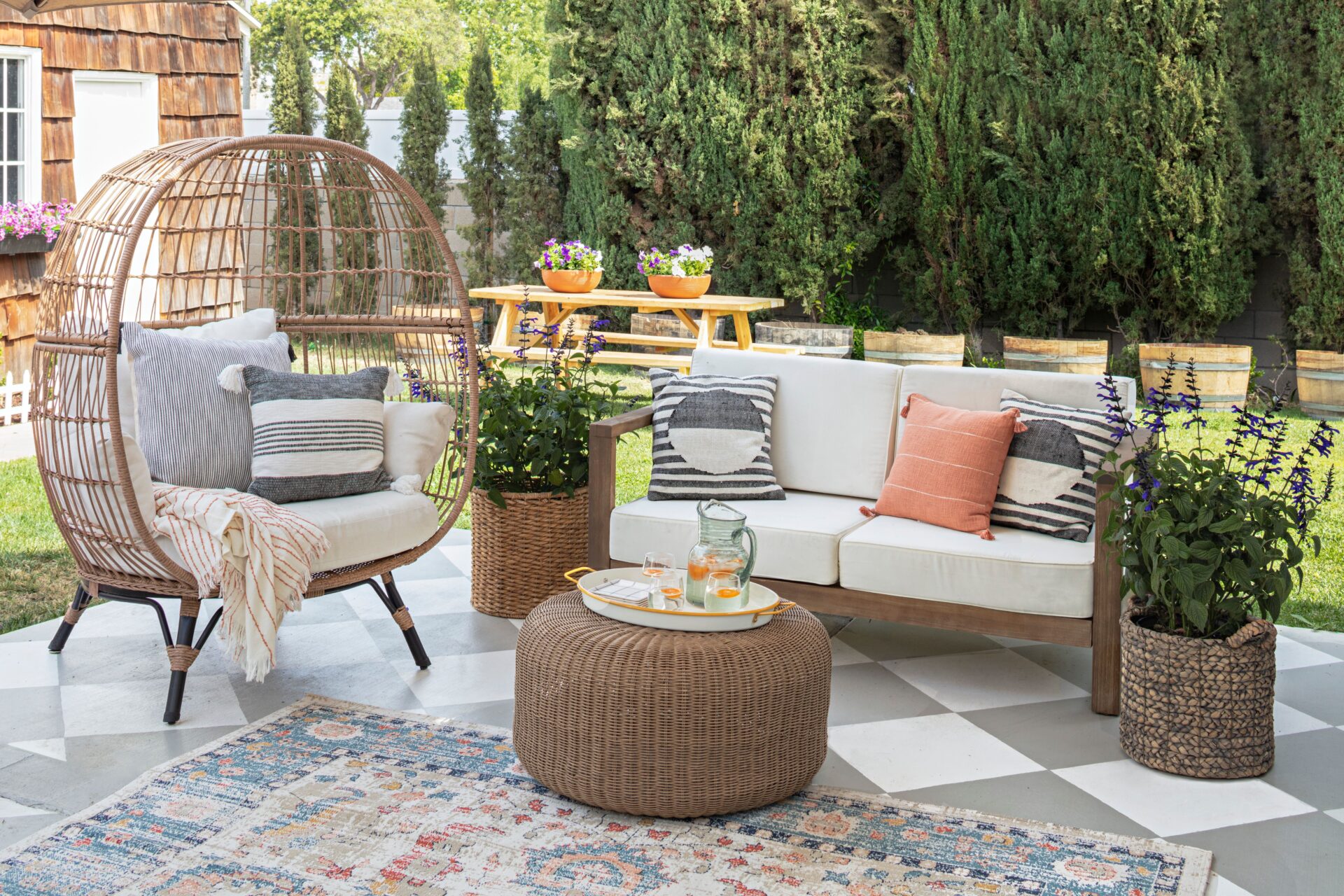 Elevate Your Garden: Stylish Furniture Ideas for Ultimate Relaxation
The garden has long been a sanctuary, a place to escape the hustle and bustle of everyday life and reconnect with nature. It's where we can unwind, entertain, and find solace in the beauty of the outdoors. To truly elevate your garden experience, consider investing in stylish outdoor furniture that enhances the aesthetics and provides ultimate relaxation. This article will explore a range of furniture ideas that can transform your outdoor space into a haven of tranquillity.
1. The Classic Adirondack Chair
The Adirondack chair is a classic outdoor staple that has stood the test of time for good reason. Its iconic design offers exceptional comfort with its wide armrests and slanted back. Crafted from materials such as wood, plastic, or even recycled materials, Adirondack chairs are available in a spectrum of colours to match your garden's theme. These chairs invite you to sink in and savour the beauty of your surroundings while sipping on a refreshing beverage.
2. Swinging Hammocks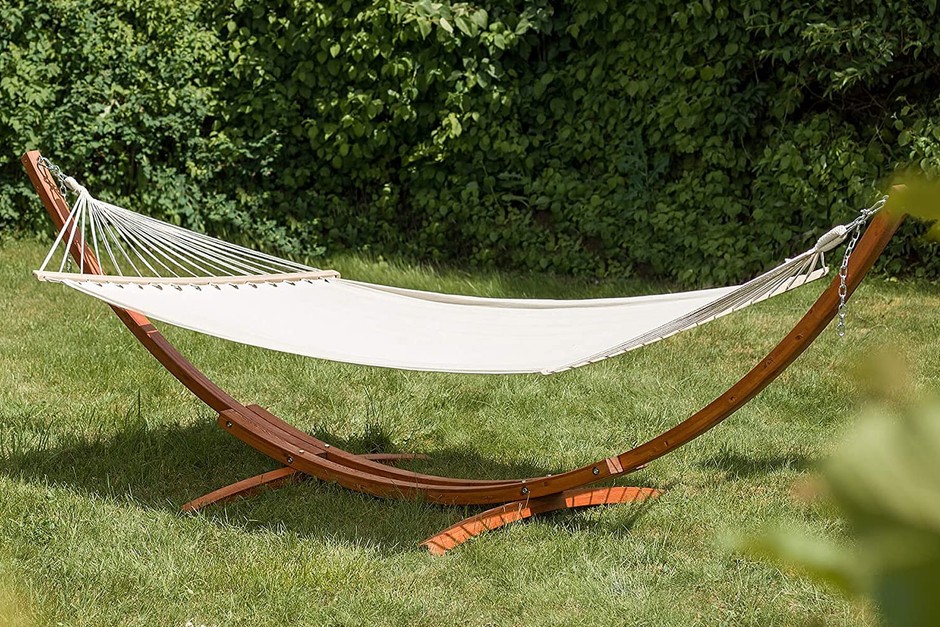 Hammocks are synonymous with relaxation, but swinging hammocks take it up a notch. Whether you opt for a traditional rope hammock or a more contemporary fabric one, the gentle rocking motion induces a sense of calm and serenity. Hanging a hammock between two sturdy trees or using a standalone hammock stand can create an enchanting focal point in your garden. It's the perfect spot for a nap, reading a book, or simply gazing at the stars.
3. Outdoor Sofas and Sectionals
For those who love to entertain in their garden, outdoor sofas and sectionals offer a luxurious seating arrangement. These pieces come in a variety of materials, including wicker, aluminium, and teak, and are designed to withstand the elements. Paired with weather-resistant cushions and throw pillows, they create an inviting atmosphere for gatherings. Consider adding a coffee table to complete the ensemble and set the stage for al fresco dining and relaxation.
4. Fire Pits and Patio Heaters
To truly make the most of your garden and enjoy it even on cooler evenings, consider incorporating a fire pit or patio heater into your furniture setup. A fire pit not only provides warmth but also creates a cosy ambience for gatherings around the flickering flames. Patio heaters, on the other hand, emit radiant heat to keep you comfortable when the temperature drops. With these additions, you can extend your outdoor season well into the cooler months.
5. Outdoor Dining Sets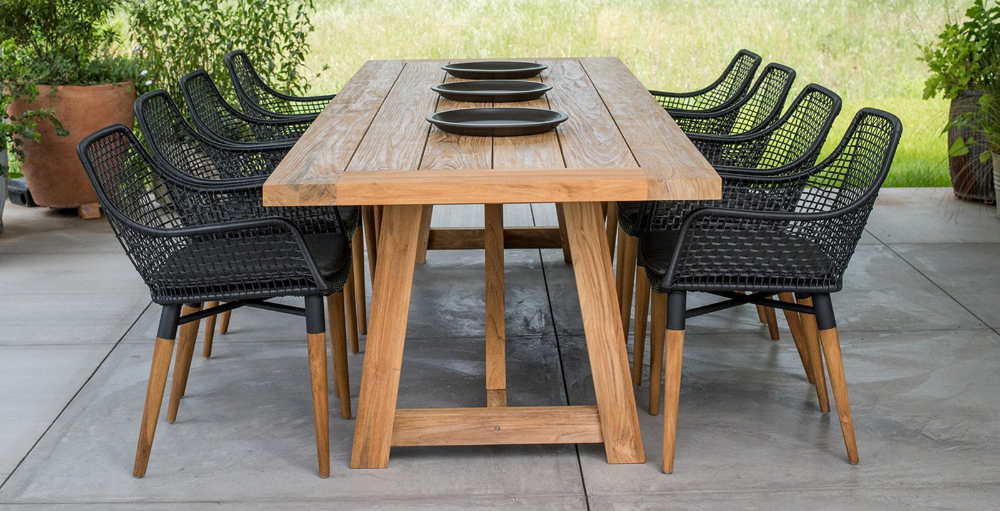 If you love hosting dinner parties or barbecues in your garden, consider investing in a full outdoor dining set. These sets typically include a dining table and matching chairs, often made from durable materials like teak, aluminium, or synthetic wicker. They come in various sizes to accommodate both small gatherings and larger parties. With the right tableware and lighting, your garden can transform into a magical dining venue where you and your guests can savour delicious meals and delightful conversations.
6. Garden Benches
Garden benches are timeless and versatile pieces of furniture that can be placed strategically throughout your garden. Whether they are nestled under a tree, positioned along a garden path, or placed by a tranquil pond, these benches provide a serene place to sit and reflect. Opt for wooden benches with intricate carvings for a touch of elegance, or go for a simple and minimalist design that complements the natural beauty of your garden.
In conclusion
Your garden is a canvas waiting to be transformed into a haven of relaxation and style. By carefully selecting the right outdoor furniture, you can create an outdoor oasis that suits your preferences and enhances your connection with nature. From classic Adirondack chairs to swinging hammocks, outdoor sofas to dining sets, there's a wide range of options to choose from. So, take the time to curate your garden furniture and elevate your outdoor space into a place of ultimate relaxation and beauty.